I am experimenting with a new banner, ...the tiniest of facelifts, ...that still conveys what I hope this blog is about ... love of nature and my words.
I think I like it so far. We will see.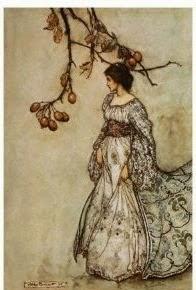 One of my favorites from Arthur Rackham ~ Feeling Undancy - almost made the banner!
And now having made slight changes, I can't decide which one I like best ...





 Anybody care?