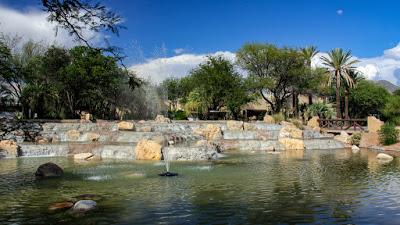 Miraval, Arizona, home to the ESCAPE Conference August 14-17, 2016
This is a super conference run by friends of mine from Bag It, a wonderful nonprofit, in an amazing setting of beauty and tranquility and challenge for those doing cancer advocacy. Check out http://escape4advocates.org I was lucky to go twice, but will miss it this year.
Here are some questions to help you decide about attending from their home page.
Is escape right for you? Are you…
On the front lines of cancer advocacy as a professional or volunteer survivorship advocate?
Affiliated with a nonprofit cancer organization?
A patient educator, navigator, social worker, blogger, research reviewer, community outreach/support group leader or engaged in other advocacy work?
Seeking to gain productive collaborations and powerful partnerships with fellow cancer advocates, industry representatives and other stakeholders?
Wanting to know more about how to effect change in public policy on a local, regional, and national level?
Looking for ways to combat compassion fatigue and prevent burnout?
Let me add a few more.
Want to stay in a setting where there are no cell phones allowed in the public spaces, no tipping, great food and fresh juices (all included with the cost of your stay), amazing landscapes, incredible classes, world class spa treatments, saunas, pools and much more, and most importantly a 3 day meeting with inspiring and powerful folks to learn from and to share your cancer advocacy journey. 
Check out the agenda here. These are all great speakers. 
This is being held at Oprah's favorite spa: Miraval! Do I need to say more?
Wish I could go again, but if you do go, let me know about your experience.
If you want a personal response, or just want to stay in touch, please email me at
[email protected]
I have no other way of contacting. Thanks. Stay strong. After all, we are all in this together. And please visit our website: http://cllsociety.org for the latest news and information.