I absolutely love ice-cream and growing up in Pembrokeshire, West Wales definitely encouraged my desire for this treat. Sunday afternoons driving to Tenby or Saundersfoot just to get my fix were a regular occurrence, whatever the weather! After moving to Cardiff in 2004 I got more used to having my fix at home, in the cinema or even trips to Barry Island or Ogmore on a rare sunny day! Nothing wrong with this, my waistline definitely thanked me, but you can imagine how happy I was when I knew Joes Ice-cream Parlour was opening literally footsteps from my house and a stones throw away from Roath Park.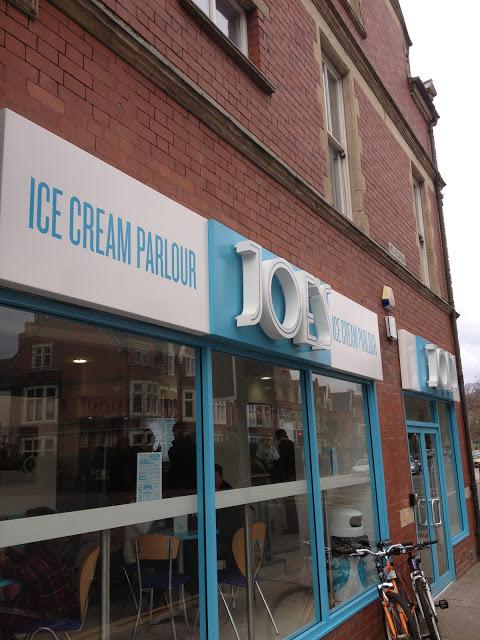 Joes Ice-cream is a Welsh based company originating in Swansea and is more popular with walkers of the famous Mumbles Mile but its new location on Wellfield Road is bound to be a hit with ice-cream lovers around the city, especially on sunny days in the park.
We tried it out on a freezing cold day and the shop itself was full so I can definitely imagine the queues down the road when the sun is shining. The shop is lovely and bright and more importantly clean and friendly. As soon as we walked through the door we were offered samples to try, which there was no way I was not going to say no to. I tried the vanilla but Sam went for the more controversial Welsh Cake flavor which went down a storm.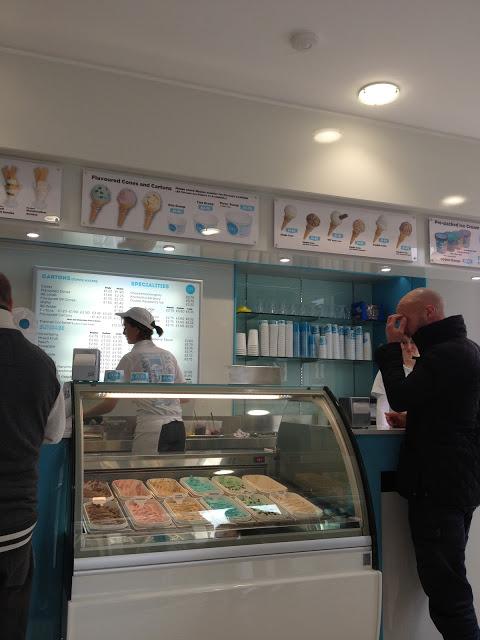 After umming and arrrring I went for chocolate with nuts on top and Sam mint choc chip, both a.m.azing and definitely brought back a taste of home...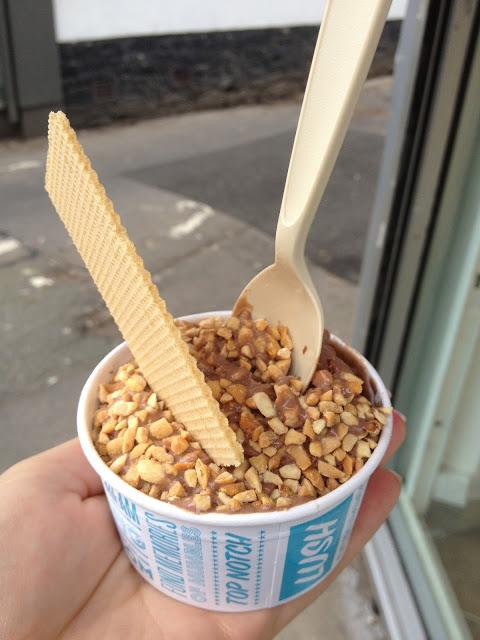 I can't wait to go back and try one of their sundaes but I think we will have to get there early to get a seat...this is going to be one popular place and I know for sure they have one regular already....