Not many people come to Amsterdam for the food. The Golden Age city is far more well-known for a specialty of a different kind altogether – even if it does sometimes come as a cake!
But if you dig a little deeper into Amsterdam's past and present, you will discover a tasty history that is enjoyed everyday.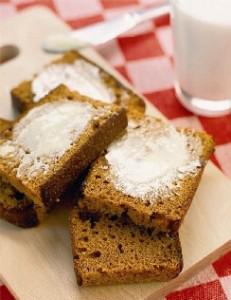 Take for example the Dutch spice cake, ontbijtkoek. Found everywhere form the baker's shop to the butcher's, the cake is a sometimes iced delicacy that dates back to the city's wealthiest days of business.
In the 1600s, the Netherlands dominated world trade with their Dutch East Indies fleet. Their journeys brought home some of the most exotic spices including cinnamon, ginger and nutmeg. The three are integral ingredients in ontbijtkoek that give it a unique flavour – and dazzling history!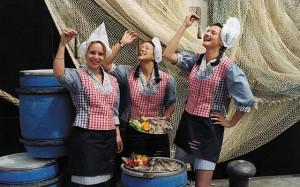 Amsterdammers looking for a fishier flavour don't have to look far for a treat. Offered at fishermen friendly stalls across the city is herring. The raw fish has been a specialty in Holland since the 1940s, when the earliest celebrations were held to welcome the arrival of the first herring to the southern coastal towns of the Netherlands.
Hundreds of people still gather to eat raw herring each year. But don't balk until you've tried it! A quick slurp and hearty swallow and the fish is gone in one big gulp. You can also opt to have a more appetising herring sandwich where the fish is wrapped in a fluffy roll and served with pickles and onions.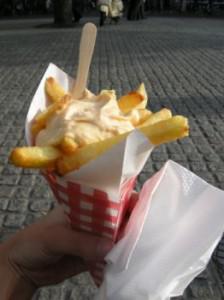 But not everyone likes the raw fish feast. For them, Amsterdam offers another famous treat – fries with mayonnaise! There are numerous stands that offer the fried snack served in paper cones with tiny forks. The snack is so popular in Amsterdam it is hard to remember it's actually a Belgian import!
You can opt for the traditional 'frite' or go Dutch with a healthy dollop of regular or flavoured mayo. Oorlog style is for the adventurous eater, served with mayo, satay sauce and a big pile of raw onions.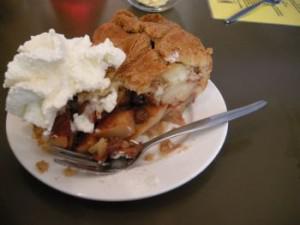 After all this junk food, there is one last Amsterdam treat that packs a healthier punch. Well, at least there is some fruit in it – the famous Dutch apple pie!
Served much differently than the American known favourite, the pie is made with layers of fresh apples. Baked with a full top crust, the combination of sweet, mushy fruit against the crunchy homemade pastry is delightful. Add a heaping helping of freshly whipped cream, and you may be looking for a recipe of your own!
Who would have thought Amsterdam had so much to offer a traveller's taste buds? Now, if the Dutch could just come up with a way to zap those delicious calories, the Netherlands might be even more heavenly!