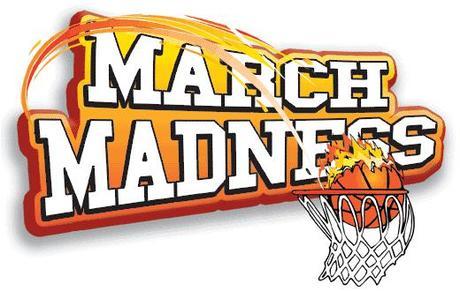 The Sweet 16 starts tonight, and if this tournament has taught us anything so far, it is that anything can happen.  So this is CDTF's breakdown of tonight's games, all of which should be excellent:


San Diego

State

(2) vs. UConn (3):

7:15 p.m. on CBS


I don't know if it is because he is a cheater, all-around sleazy, or just his facial expressions, but Jim Calhoun sort of reminds me of Al Bundy. That is not necessarily a bad thing.  But I half-expect Jimbo to lean back on the bench, pop open a beer, and stick his hand in his pants. His Huskies are just puppies; they are young and immature, and they could buckle under the pressure of what will amount to a home game for the San Diego. The Aztecs are so boring, though, like the San Antonio Spurs – they play unflashy, effective basketball. And they are often overlooked. Also? I think it is confusing that a school is named after a fictional geographic location.  It is a little egotistical to call "San Diego" a state.  And by sports hierarchy, that means Duke should probably be renamed Durham Kingdom University.  So, both schools seem a little shady.  It is probably stupid at this point to have any faith in the Big East, especially when Connecticut has played about 19 games in a two week period, but I just don't think that San Diego has any counterpart to Kemba Walker. Maybe that is putting two much stock in him. But he is a beast. Like Carmelo at Syracuse, he has the potential to single-handedly win games.  And I think he is going to win this one.  As a Duke fan, I keep thinking about which team I would rather play in the Elite Eight, and it is not Kemba and company.  I think this is when the Mayans get returned to their Mexican temple.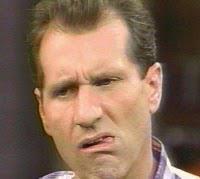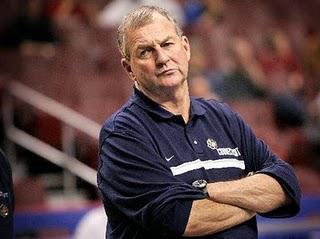 Florida

(2) VS. BYU (3): 7:27 p.m. on TBS


Without manwhore Brandon Davies, it seemed easy to kick the Mormons out of bed early.  But as they proved against Gonzaga, they are tired of being questioned.  Florida will have an advantage in the paint, but they have no one who can possibly compare to dreamboat Jimmer Fredette.  As I've said before, I am often conflicted about whether "Jimmer" sounds more like a boner or a blowjob, but either way? Both Jimmer the man and Jimmer the name are pretty awesome. And I would just like to point out that, really, the only difference between Jimmer and JJ Redick is that the Jimmer is not openly banging chicks left and right.  He has to secretly retreat to the Sister Tent in the forest or whatever.  Both are cocky on the court, celebrate like six-year-olds, are super talented with ridiculous range, apparently love Jesus, and are whiter than cocaine.  If BYU had won four titles since 1991, everyone would hate him, too.  Florida's defense, which is not an overwhelming force to begin with, will struggle shutting him down.  Last year, the Mormons played the Gators in the first round and won in a double-overtime thriller.  I think we are in for another nail-biter, although this game should be different.  The Gators are now more experienced and more talented overall, but BYU seems to have a Butler-like team chemistry that is difficult to defend against or replicate.  Tonight will be the night when the entire Cougar team finally gets fucked.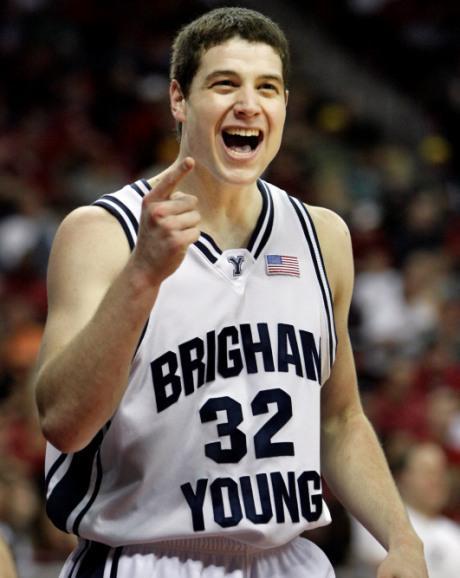 Arizona

(5) VS. Duke (1): 9:45 p.m. on CBS


Listen, Duke may or may not be Uncle Toms, but at least our state didn't ban like all minorities and foreigners.  Derrick Williams has been a monster, but he has also never had to contend with the likes of Kyle Singler on defense.  While he didn't have a great shooting night against Texas, he still got to the line 15 times, grabbed a slew of rebounds, and hit the game-winning shot.  We need to contain him, while attacking Zona with our guards.  They are a weak defensive team, which is the perfect opportunity for Kyrie Irving to find his groove and exploit the hell out of an opponent, a la his destruction of K-State.  Nolan should also have a field day, too. Duke probably won't go as small, since the Wildcats are longer and more athletic than Michigan.  That said, contributions from Neville Longbottom, Seth Curry, and Dr. Dre D are a must.  The Brothers Plumlee have to hope that their hands and brains continue to function at a non-handicapped pace.  Arizona can score a lot of points; they are efficient offensively, so Duke has to bring back the lock-down defense that we saw against UNC in the ACC championship game.  And good god, hopefully someone has taught them how to play against a 1-3-1 zone by now, because last weekend's sets – the ones where they ran around like drunk, headless chickens and could not get within three-feet of the three-point line, were sort of embarrassing.  But Kyrie should be more comfortable and conditioned after a few days of practice, and I genuinely can't wait to see him dazzle on the court again.  I've said for weeks that I did not want to play Texas in the Sweet 16, because I thought that Duke would struggle against them; I got what I wanted. Duke will beat Arizona – we just need to get back to our basics: teamwork, a fast tempo, strong three-point shooting, and even stronger defense.  Some dominance on the glass would help, as well.  If we do that, Coach K's 901st is in the bag.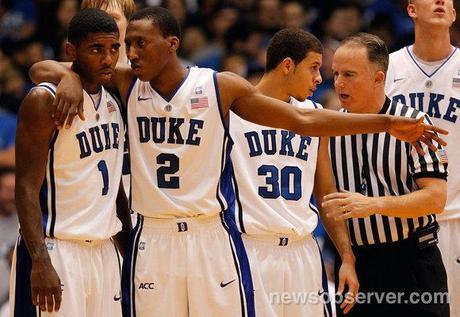 Butler

(8) VS. Wisconsin (4): 9:57 p.m. on TBS


Matt Howard vs. Mike Bruesewitz: an amazing battle to make ugly white people proud everywhere. Because the NCAA hates animals, and because Blue II will not be attending the Sweet 16, the Bulldogs may just be in the doghouse. The Badgers match up pretty well with Butler, and there is no Gordon Hayward and his crazy-ass-almost-half-court shots to scare the hell out of anyone.  I have always loved the Bulldogs because they are smart and scrappy and play suffocating defense; but Wisconsin plays the same type of game. Fun fact: Butler's last four tourney games have been decided by a total of seven points. Seven! I mean, the lucky bastards are due for some failure. But the thing about the Bulldogs is that they can be streaky – and right now, they are on fire.  Shelvin Mack is draining buckets, Matt Howard has been super clutch, the Basketball Gods have been blowing them constantly (especially with the gift that was Nasir Robinson), and everything seems to be going their way. Also, here are some numbers for you: Wisconsin ranks 192nd in scoring offense, 299th in rebounding, 124th in shooting, and 152nd in assists, across the nation.  Now, we can take the abrupt banning of Blue as a sign that their luck is running out.  Or we can have faith that the Bulldogs will rally in his absence and win one for the Barker.  Go with the upset.  Butler has a certain sparkle.  And Carrot Top and his Badgers are no match for Brad Stevens and his spectacles.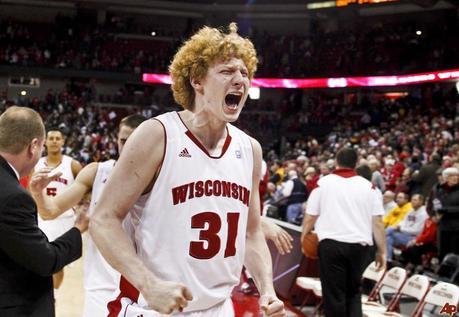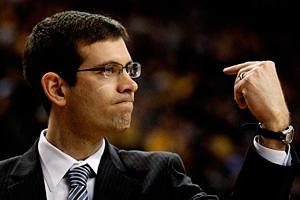 Come back tomorrow for Friday Night's Sweet and Sour 16 Preview. Enjoy your Thursday and let's go Devils! 9:45 p.m. cannot come soon enough.