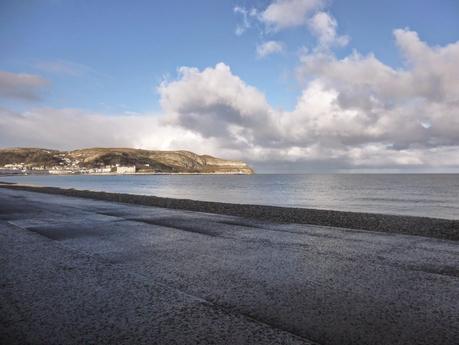 We woke up to find a thick layer of snow coating the hills opposite our house this morning, but the sky was lovely and clear and the early morning sunshine just beckoned us outside.  We donned our coats, thawed out the truck and piled the dogs in the back.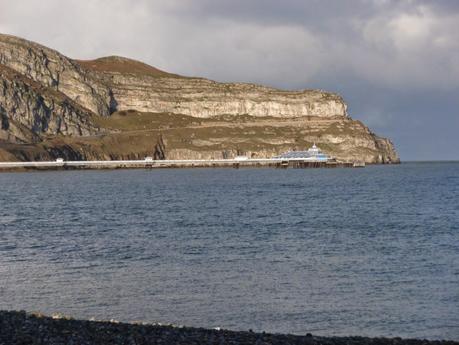 Twenty minutes later we were on the prom in Llandudno where unusually they had the same weather as us and the sun was shining .....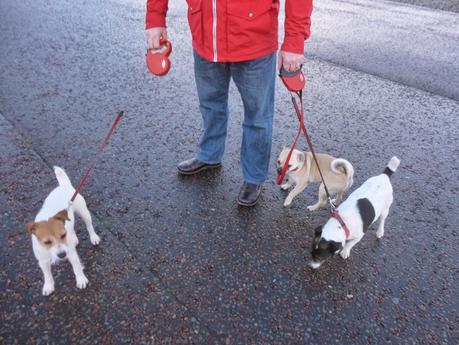 ... so much so it highlighted that Lovely Hubby still had his slippers on!!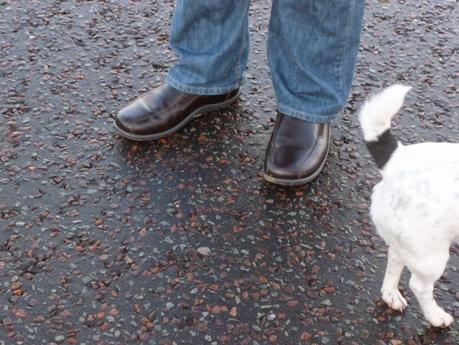 Luckily they are his new and pretty substantial Hotter slippers, but still not the optimal footwear for a walk along a wet, frosty prom any day of the week.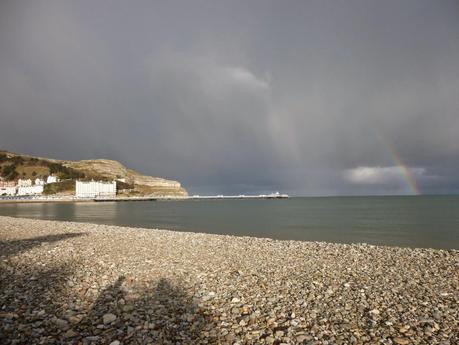 Soon we noticed the sky darkening and a lovely rainbow fading gracefully into the sea.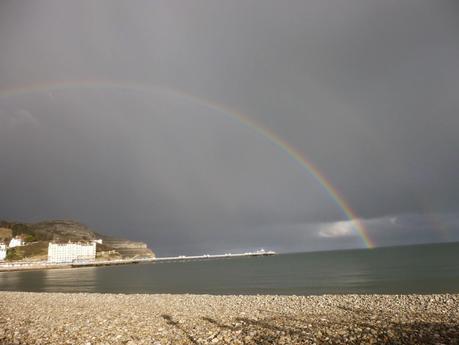 Which was soon joined by a bright strong rainbow, that went from out at sea over to the front of the houses that sit behind our favorite place to eat out in Llandudno ... Osbournes.  As we stood admiring (and photographing) the rainbow the rain started falling, big fat blobs of ice cold rain.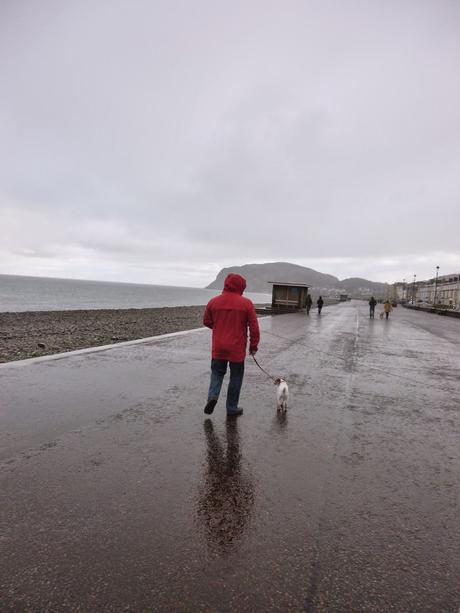 Time to turn tail and head back the full length of the prom .... especially if you're still wearing your slippers.  I see jokes, many many jokes about this, I've got ammunition for years to come  :-)
Footnote (haha) :  The slippers survived and although a little muddy, kept his feet dry and the Hotter brand's reputation more than intact!!
Sue xx