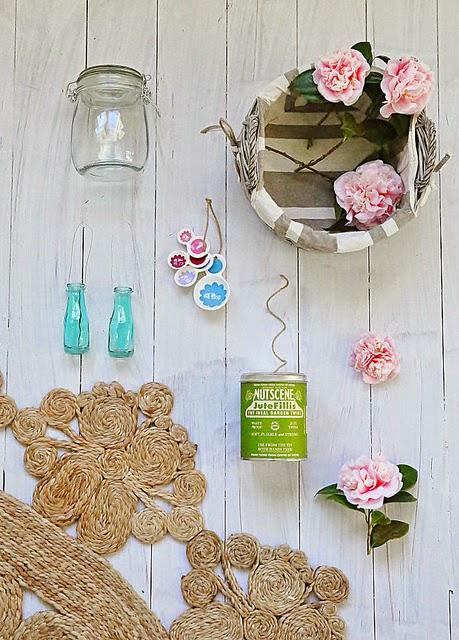 Image Credit:A Beach Cottage

While it's nice to relax at home, there are times when you might feel like it's nicer to be outside in the warmer months. Summer is a time to enjoy being in more casual surroundings, rather than stiff and formal ones. Do you want your home to feel like a summer beach house? You can create that summery feel inside your home – start by checking out www.superamart.com.au for inspiration. It could just be a simple matter of changing your home furnishings and decor!
Dual-purpose furniture
In recent years, furniture has taken on a rather ambiguous look - it can be hard to tell if you're looking at indoor or outdoor furniture. And guess what? You can use this to your advantage! Nobody said that outdoor furniture had to stay outside. Be bold and use it in your living room. Or consider indoor couches with a wooden base topped with a bright, floral cushion on top. Single seater wicker chairs are also a must have. If all you have are dark coloured seats, use removable slipcovers that have a bright print. That makes it easier to change with the seasons. Coffee tables with a wooden stem and glass top are a nice touch.
Go nautical
Thinking about all those TV programs centred on the sea or sailing, the production design departments must've had a lot of fun with nautical-themed furniture. Navy and white is a classic combination, so sofas and single-seaters in these colours will make you feel like you're about to set sail! Super Amart has accessories that add to the nautical theme - try the Atlantic vase or platter. The layered shades of beige, light and dark blue tie in with notion of sand and sea. An odd piece of beech wood lying on the floor is a good idea, as are sea shells scattered randomly on the mantel, bookshelves or wall tables. An anchor hanging on your wall will be the crowning touch.
Bring nature in
Add fresh floral arrangements to your living room. Hang bunches of brightly coloured dried flowers to your bedroom wall. Pot plants are must have items and can be placed in your living room, kitchen, or study, and are necessary for both aesthetic and environmental reasons. Placing summer fruit on a modern platter evokes the feeling of summer through sight and smell. For something contemporary yet calming, try a bonsai plant in your home office. A more rustic summer is achieved by rugs made from hemp or jute. Hang paintings or photos depicting summer scenes - anything to do with the beach, the forest, the garden. An ostensibly simple photo of a lone beach chair and umbrella on sand can add so much to achieving a summery feel.
Keep it light
This isn't possible for everyone, but switching from heavy drapes to light curtains go a long way towards making your home feel summery. Go with translucent, brightly coloured curtains, in a light fabric that can actually move with the breeze.
Summer is all about bright colours and light textures. If you play it smart, some changes to your furniture and the right ornaments can make all the difference in transforming your home into a summery abode all year round. Don't hold back, be creative and let your ideas loose! What other ideas do you have?
This is a sponsored post.
Thank you so much for stopping by! If you enjoyed this post, please join us on Facebook,Twitter,Pinterest and G+. Click on the buttons on the right hand side to follow us on these platforms.