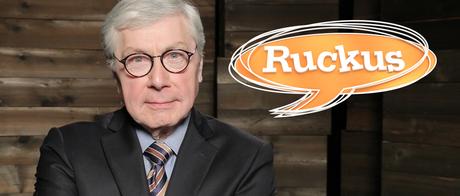 Yes, a recommendation, suggestion, request for KCPT and Mike Shanin.
Could you please keep Mr. Shanin's very Right Wing, conservative, Republican views to himself?
It's not what we watch for.
We don't watch this newsweekly for the host's own personal political views. Not at all. That's what the guests are for. Leave it to also elderly, white and Right Wing, conservative Republican Woody Cozad or someone, anyone else.
If Mr. Shanin feels strongly enough he wants to give his opinion(s), let him, then, be a guest. It's not difficult. Otherwise, just host the show.
We, the viewers, including the sponsors, funders of the program, watch for someone to oversee the show. We don't want and God knows don't need to know what he thinks or likes or wants, especially when it comes to politics. 
His counterpart, Nick Haines, over on the also weekly news program "Week in Review" can do it. Mr. Shanin certainly should be able to, also.
Side note: a thanks and congratulations to Nick Haines, KCPT and his program for getting a token black person on this week's program. It seems KCPT may finally, finally be making that happen on both these newsweeklies. Occasionally it doesn't happen and it's all lily-white but I think that may have been because of this pandemic we're suffering through presently. Hopefully that's the case.
Of course, neither program still has a token Hispanic on either program so it's still 3 white people, 1 black and that's it but at least they've finally made this improvement.
Still waiting for the day when KCPT recognizes the Hispanic community in the area and on both these programs.
They take money from Dos Mundo but still no representation on the shows.
Pretty sad.