Stopping by a nearby field right before work to take outfit photos in the rain. The rain didn't last too long - as you can see the sun came out -it wanted to be in the photos too.  Wearing my favorite amber ring that a childhood friend gave me. One of my favorite things about my name is that people always assume that giving me my namesake in jewelry makes the perfect gift. (And they're right!)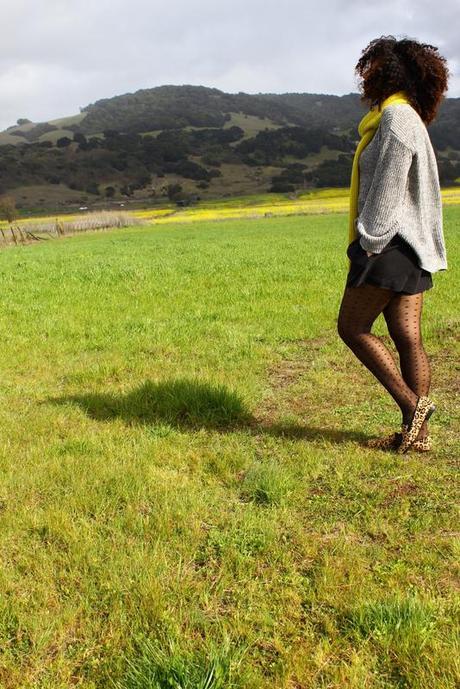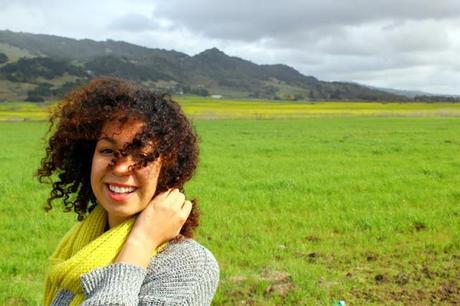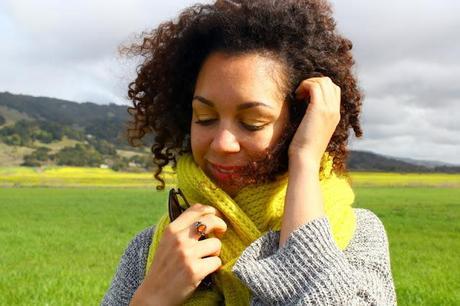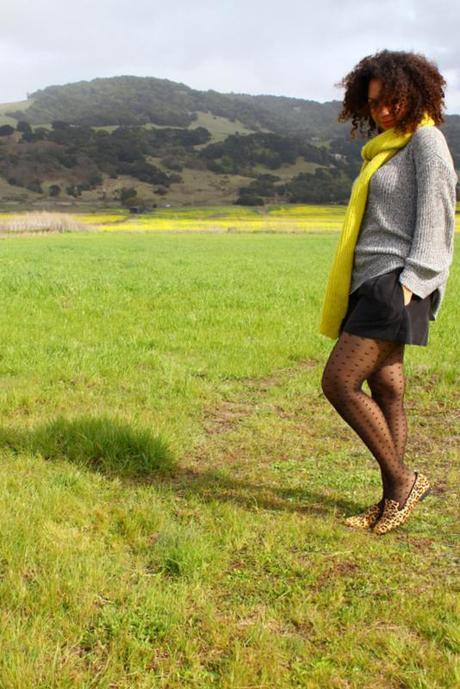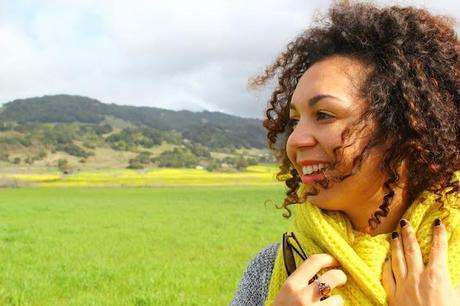 Wearing: Forever 21 scarf // Brandy Melville sweater // Elle shorts // Target tights // Steve Madden flats
Thank you for reading!