Flipping through my fave fashion magazines, blogs and Pinterest, I've seen stripes being paired with flowers. I love mixing patterns but this one I wasn't so sure about...so I decided to try the look in a more subtle way...a stripe top under a sheer sweater with a floral patterned statement necklace...and I have to say that I think I'm sold!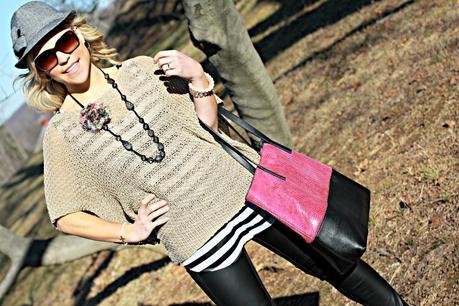 Sweater: Wooden Ships (Babe a Boutique in Fells Point); Striped Top: BB Dakota (South Moon Under)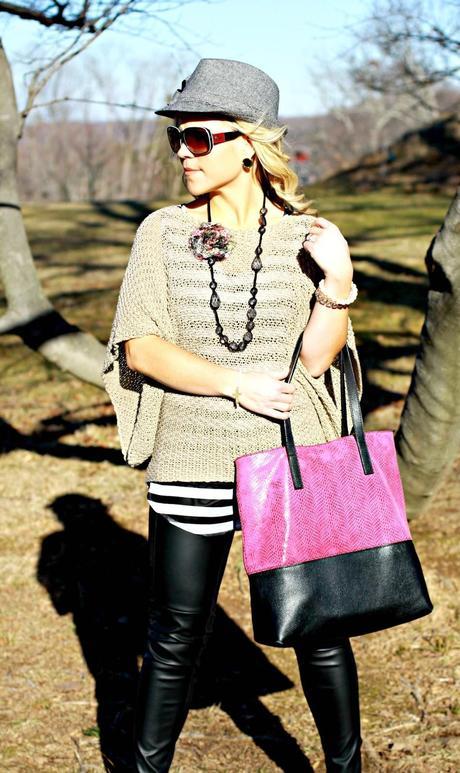 Leather Leggings: Two by Vince Camuto (Nordstrom); Purse: JPK Paris 75; Fedora: Banana Republic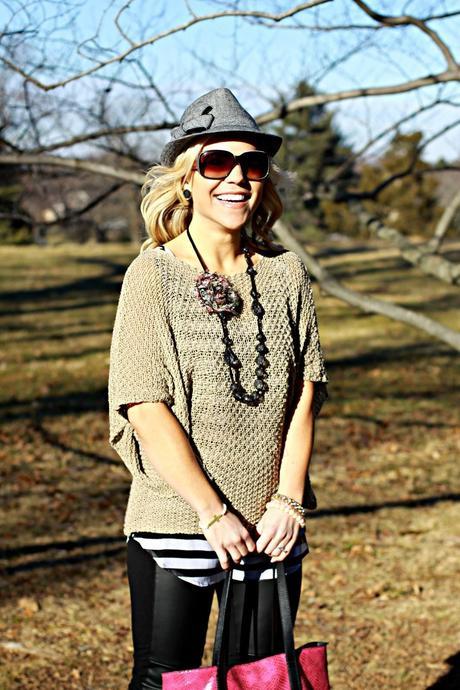 The floral statement necklace was a gift from my fabulous Aunt!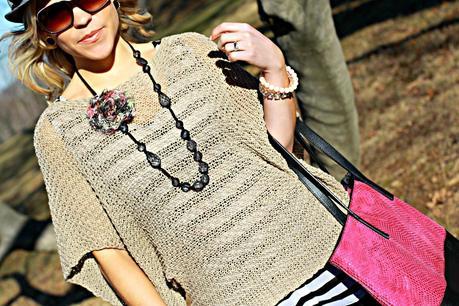 Sunglasses: Lacoste; Bracelets: Ann Taylor; Earrings: House of Harlow
Whenever there's a new style or trend out there that you like but aren't totally sure about...I encourage you to test drive it with a more subtle approach to see if it really does work with your style! This Spring I'll definitely try taking this trend to the next level by pairing one of my fave striped tops with a fun floral print skirt!
Photo Credit: Nicole Diffenderfer - [email protected]Xoxo,Baltimore Blonde :)