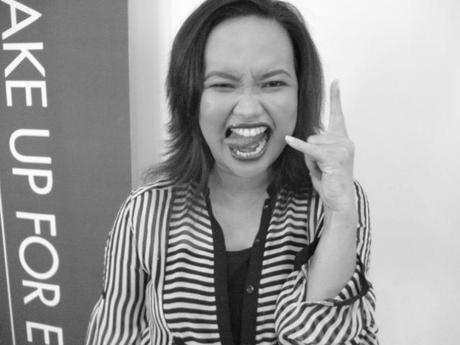 The thing about make-up for Black and White Photography is that since you're not dealing with colors, you have to work with contrast. So you can use whatever color you want—just make sure you darken what should be darkened, outline what should be outlined, and leave bare what should be left bare. Oh and keep things matte, too much shimmer or glitter or dewy-ness will reflect too much light—unless that's what you're going for. 
You can forget about certain things, like blush for example—because if you apply too much or even just enough to be seen, your model's face will just look dirty. Contouring though is important because you are trying to create shadows. And the things that define, eyeliner, mascara, brow kits, lip liner—these are your tools and they sh
ould be used with precision because any crooked line the camera will pick up.
Guess how relieved I was when our teacher for the day, Miss Yuki (lovely head make-up artist of the Make Up For Ever pro team) declared that my work was clean but that I could have definitely intensified the smoky eye! But here was our model first with the demo doble cara—the dramatic, sultry look and the bare-faced natural look.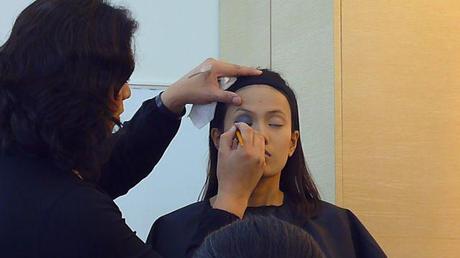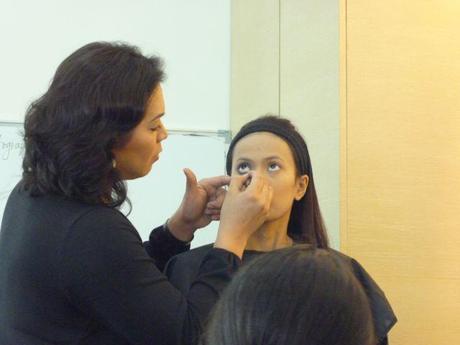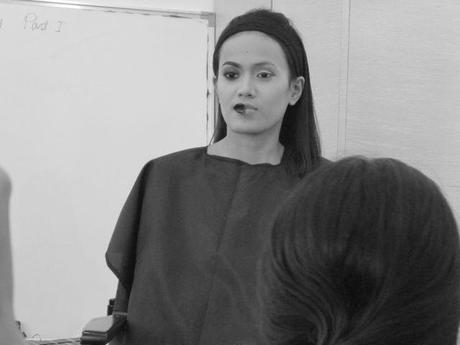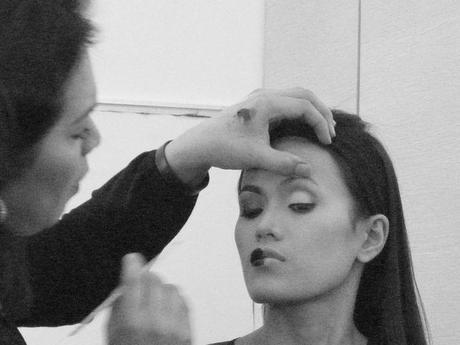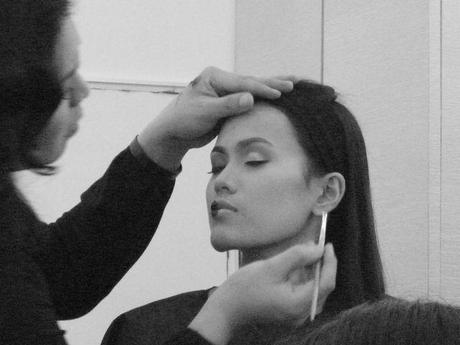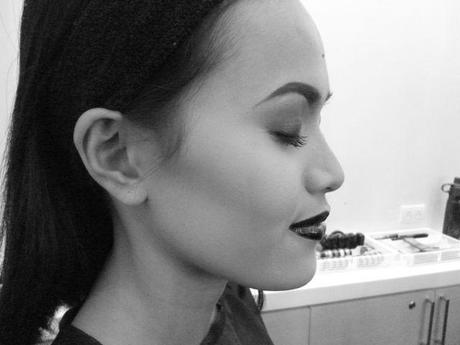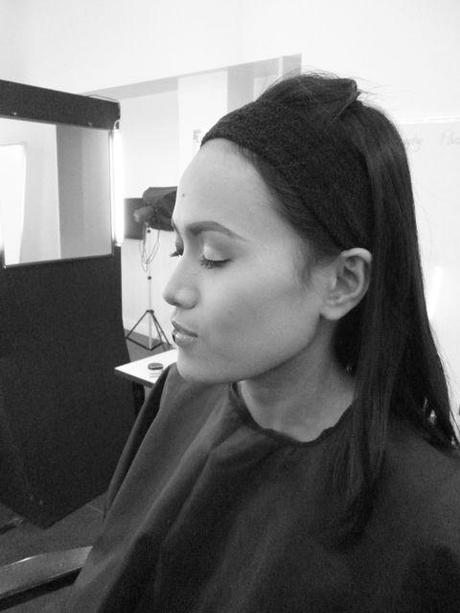 See the full gallery on Posterous
Look at how porcelain-y she looks with flash: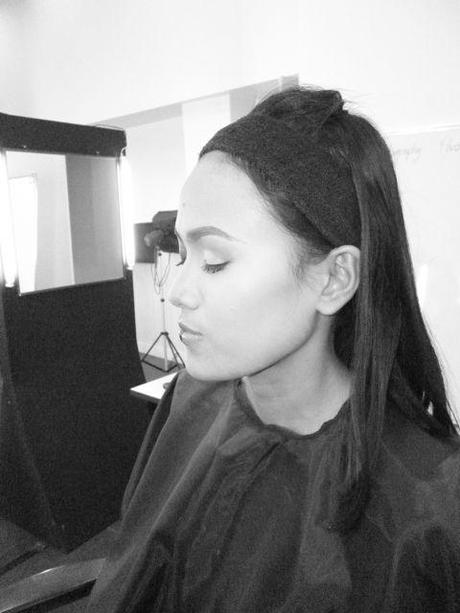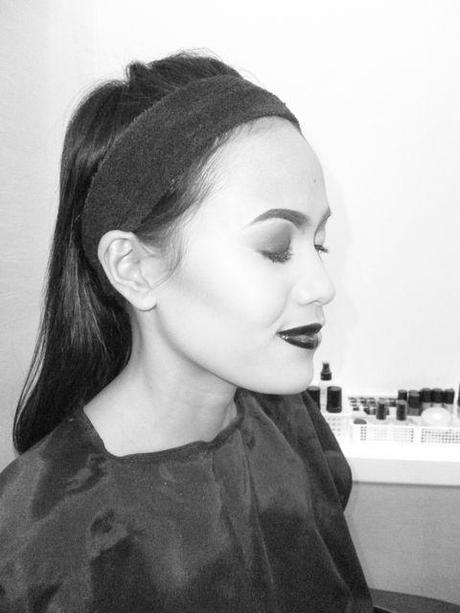 See the full gallery on Posterous
And the planes of her face really get washed out because of the flash. You can see how defined her bone structure is in the colored photos. 
Now, here's Ina: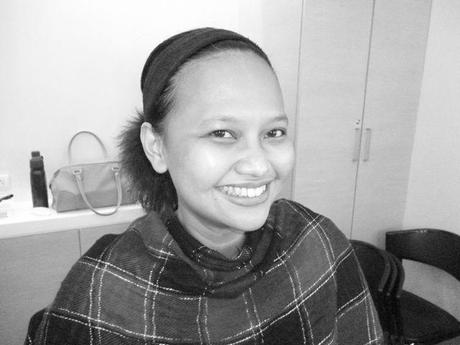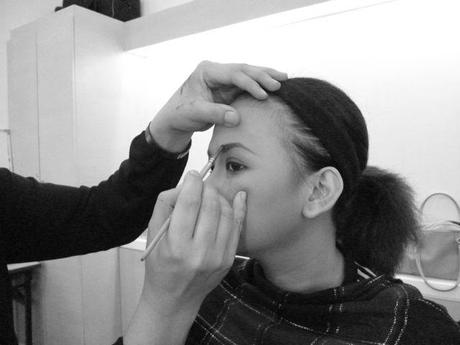 See the full gallery on Posterous
(that's not me doing Ina's eyebrows—that's Miss Yuki. And wow. I got schooled.)
Here's the look: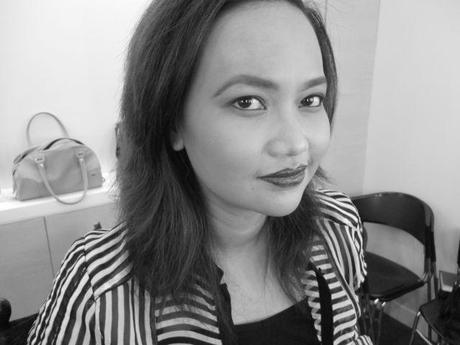 (yup, i did the other eyebrow, not as foyyyyn as the other one. The key is to define the lower line of your eyebrow, I realize that this is really where you remove hair so it makes sense. And most of the time, it is best to keep the natural arch of the existing eyebrow so it's the lower line you're creating from scratch.)
This is what it really looked like: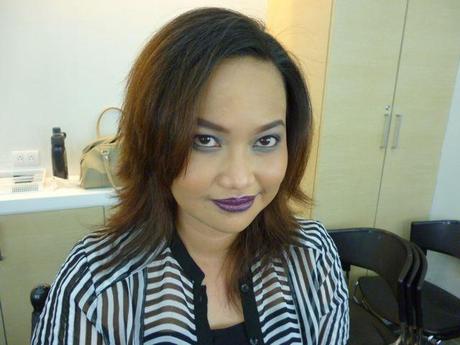 (and no, I told her to smile. Hahaha!)
It looks sooo dramatic with color. And the deep,deep wine could have easily been red in the black and white photographs. 
More Ina, I'm not sure if it's the vintage feel of the black and white. But this seems like a vintage Ina, or more an Alt-Ina. Hahaha. Am thinking it's the stripes and that expression on her face—like pencil cuts and pumps and pillbox hats were part of her daily reportoire.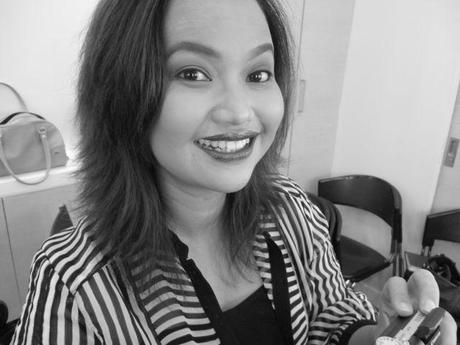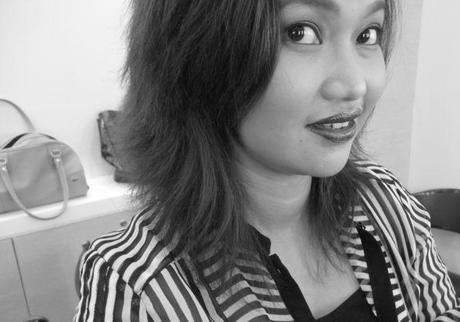 See the full gallery on Posterous
And since I didn't really want to keep her gothic, we switched the lipstick to a beautiful nude.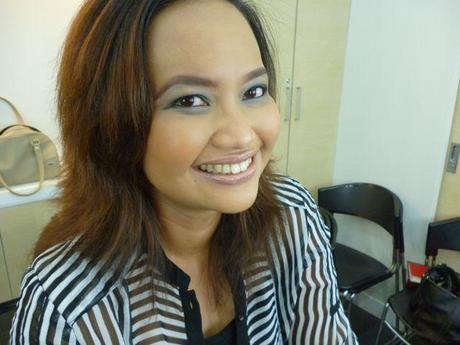 Hay. Those Make Up For Ever lipsticks and lipglasses are just beautiful. I want them all. I keep telling myself that lipsticks are so easily duplicated, but there's just something about them. le sigh.
Permalink | Leave a comment  »