Seoul is a mega city. It's a city full of cars and high rise apartment buildings. A city full of busy people in a hurry to get somewhere, in order to be busy when they get there. But Seoul is also a great city to get outside and enjoy the open air. The city has done a great job of providing places for people to relax and exercise. One example of this is how the city has taken advantage of the rivers and streams that flow through its quarters. Along most of these streams or rivers you will find walking and biking trails, basketball and badminton courts, exercise equipment and inline skating ovals. A couple of these streams are near my home and we enjoyed them on a recent holiday.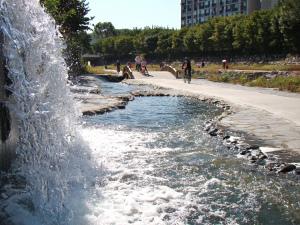 This fountain and the parallel trails were only recently completed over the past year or so.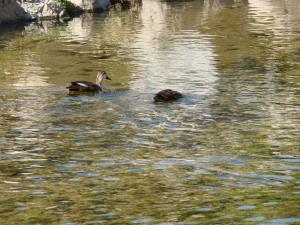 There were a few ducks in different parts of the stream swimming and looking for food.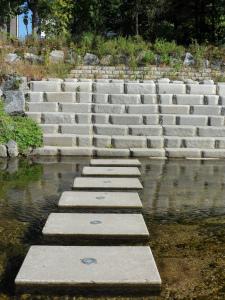 This path connects one side of the stream to the other.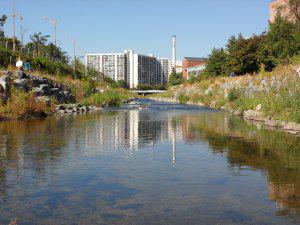 The photo shows the contrast between the peaceful stream and the tall apartment buildings of this large city.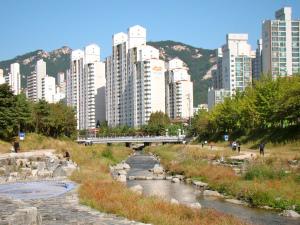 I love that I can live in a mega city and yet be within walking distance of exercising in nature.
When you think of Seoul you might think of traffic jams and a city with a high population density. You would be right, but the city has utilized the nature it does have, including its rivers and streams to provide places of outdoor leisure for its inhabitants. If you want to play basketball, strap on a pair of inline skates or grab your bicycle and go for a ride, you can just head to a nearby river or stream and leave the mega-city feel behind.
You can view the rest of the photos here.