The folks at HBO have been working double time this week. True Blood is out and about filming season 7… Taking part at the TCA's, at which they announced the premiere date for the 4th season of Game of Thrones!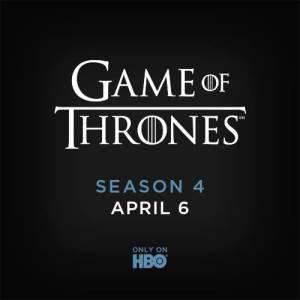 Which excites me twofold… for I love the show and can not wait for it to return on April 6th. It also can help me (and all of us really) to speculate when True Blood will premiere for the last time on HBO. Cause we all know the 4th season Game of Thrones will have a 10 episode run.
Annnnnnnnnnnnnnnnd, True Blood normally starts the week after… traditionally speaking, of course.
By this math, I could start thinking that the 7th season of True Blood could start airing June 15th.
Of course this is pure speculation. The powers that be might pull a fast one and do the unexpected. Because with the final of anything… expect the unexpected cause all bets are off!