The prudent Sibyl had before prepar'd
A sop, in honey steep'd, to charm the guard;
Which, mix'd with pow'rful drugs, she cast before
His greedy grinning jaws, just op'd to roar.
With three enormous mouths he gapes; and straight,
With hunger press'd, devours the pleasing bait.
Long draughts of sleep his monstrous limbs enslave;
He reels, and, falling, fills the spacious cave.  -  Virgil, Aeneid (VI, 566-73)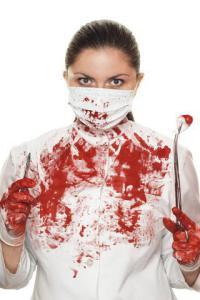 One of the intellectual tools which is useful in cutting through propaganda to the truth behind it is the ability to recognize weasel-words, dysphemisms and other obfuscations wherever they occur.  Over three decades of fighting ignorance and lies I have honed this skill to a very high degree, but a scalpel used without wisdom is a poor tool; four years of hot war against prohibitionists may have begun to push me over the line from skepticism to cynicism, and to compromise my ability to know where and how deeply to slice.  Two weeks ago something happened which showed me that my surgery may be growing a trifle overzealous, and I think analyzing it will help me to keep my judgment as keen as my perception.  It started when I saw a column by Tina Dupuy entitled, "How to End Slavery in the U.S. (Spoiler: Decriminalize Prostitution)", which begins like this:
Americans have warmed up to…marijuana being legal.  Most polls now report more than 50 percent of voters…are…OK with allowing grownups to indulge in a drug for the sake of indulging…So it's time for a serious discussion about the decriminalization of prostitution…
And ends like this:
…We are not going to wipe out the sex trade.  We will not arrest our way out of having prostitution in our communities…No amount of public shaming, arresting or prosecuting will make us free of sex exchanged for money.  What we can do for those who are working in the industry is make it legal.  Give them back their rights and access to the courts to redress their grievances.  Decriminalize sex between consenting adults.  If we really believe in freedom, then let people live their lives and let sex workers work in the light of day…
Those are the parts nearly everyone else saw, focused on and cheered.  But as I wrote in "Which I Doubt" almost a year ago, "I sometimes feel as though I'm becoming the Eeyore of the sex worker rights movement, the resident wet blanket who reacts to every bit of seemingly good news cheered by other advocates by letting them know exactly why it's not as good as they think it is."  Because what I immediately homed in on was not the beginning or end of Dupuy's essay, but this bit in the middle:
…slavery is…not just a relic of the 19th century.  A report last year by Australia-based Walk Free Foundation estimates there are currently 30 million slaves in the world.  They report 60,000 of them are in the United States.  We have two kinds of slaves in the United States and both are easily fixed by legislation:  illegal immigrants (another column for another time) and sex workers…
Naturally, my cynicism kicked in, I harrumphed in disgust and I copied the link into the outline for TW3 #420, planning to file it under "So Close and Yet So Far" with other examples of would-be allies who undermine their own cases by quoting prohibitionist dogma.  And that's where it would've stayed had Mistress Matisse not included Dupuy in her tweet about the essay, which also had the effect of calling her attention to my reply that if she wanted to be an ally, she should talk to sex workers rather than prohibitionists.  She almost immediately tweeted me back with her email address, and we had a lovely email exchange in which she quickly convinced me that she wasn't ignorant of the facts at all;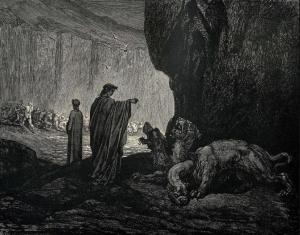 it's just that she knows her audience and editors (she's a syndicated columnist) would not accept a decriminalization argument without a sop to Cerberus.  As she explained it, "I try to communicate radical (I think sensible) ideas by acknowledging the values and prejudices of [those] who read me every week.  And it's not even my audience, the editors won't publish it and I won't get a chance to make my case."
I very often forget that as a writer, I'm doubly privileged (ooh, that word!) in that 1) I don't have an editor acting as gatekeeper to my free expression, because 2) I don't have to earn a living with my writing.  In other words, I have the luxury of writing for myself, as a personal avocation, without the real and limiting concern for commercial viability; others are not so fortunate.  Of course, the other side of the coin is that my audience is far smaller than that of a syndicated columnist who has to cater to corporate sensibilities:  the Maggie McNeills of the world can speak honestly and bluntly about decriminalization, but fewer people are going to hear; the Tina Dupuys will be heard by a lot more people, but can't be nearly so honest and blunt.  Both play an important role, and I need to be careful that I don't vivisect a real but cautious ally under the mistaken impression that she's a false one of the sort I collect under "With Friends Like These".  It's true that in most cases this kind of thing will do more harm than good, but it's equally true that a wary dog won't swallow medicine unless it's thoroughly embedded in something the animal finds palatable.  I think I'm probably clever enough to learn to tell the difference, and I thank Tina for calling my attention to the fact that it exists.