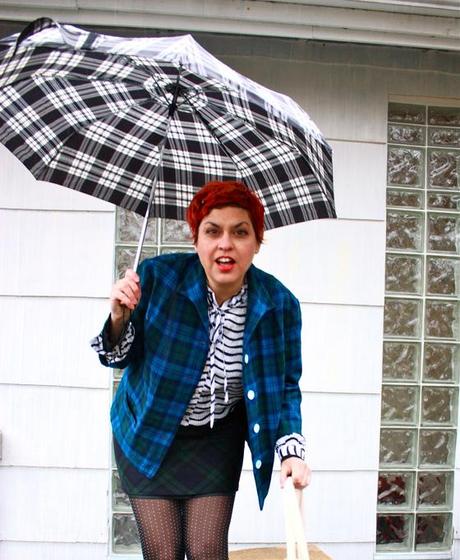 Plaid Turns That Frown Upside Down.
When I was a sweet faced six year old, my grandma on my pop's side taught me this song. I think of it whenever I pull out an umbrella and prepare for a rain day. What makes me smile these days are polka dots, stripes and plaid on plaid on plaid. So there's plenty to smile about right now. 
Happy Wednesday, peeps!