I had read somewhere recently that a couple surprised their kids with a note at bed time to let them know they were going to look at Christmas Lights.  I loved the idea, so I decided yesterday that I would create my own little letter and leave it on the kids beds when they went upstairs to get ready to go to sleep.   But before we could set that up, I had to do some baking...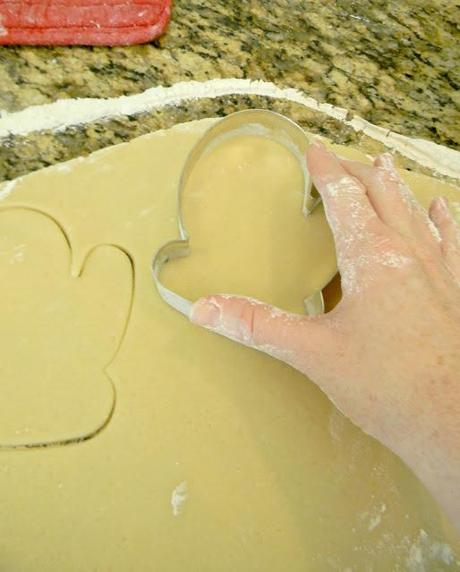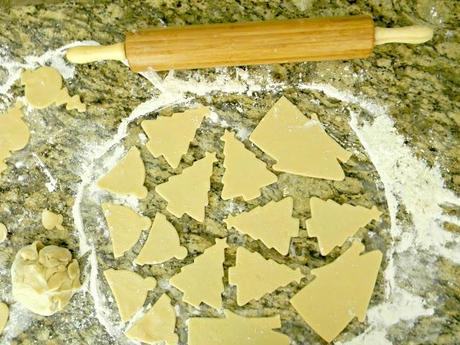 I made a triple batch of sugar cookies that called for sour cream as one of the ingredients, so I figured I couldn't go wrong.   They were great since I didn't have to refrigerate them before baking.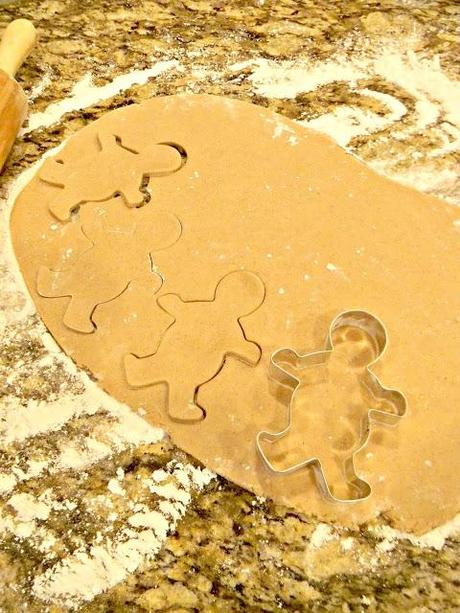 I also made a double batch of gingerbread cookies.  The recipe was very mild which my daughter and I tend to like a lot.   Once out of the oven,  I let the cookies cool...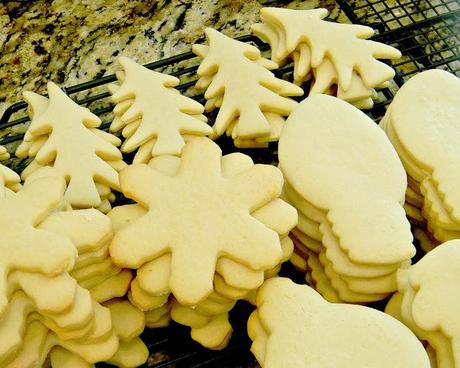 Then we all sat together and had a lot of fun decorating.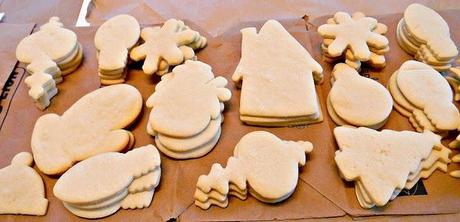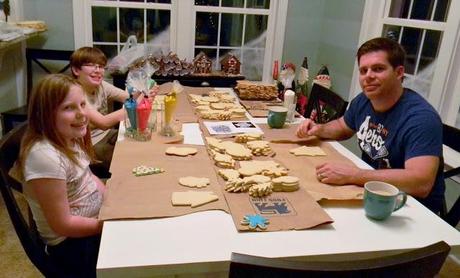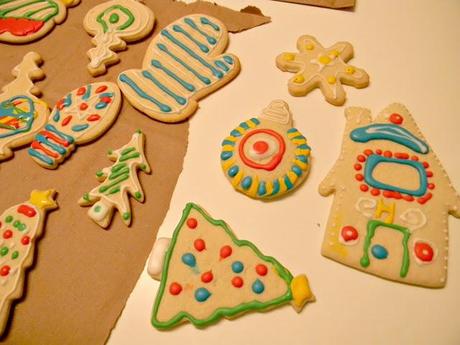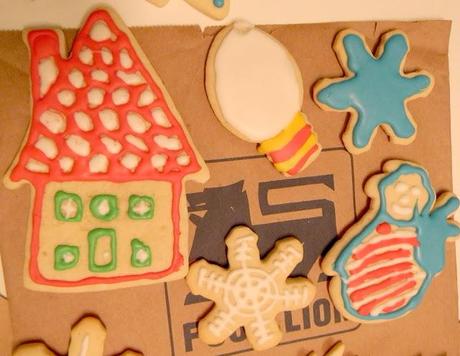 While they worked on the fun colorful ones, I hung out in the gingerbread section with my white icing and decorated some gingerbread men, women, and houses.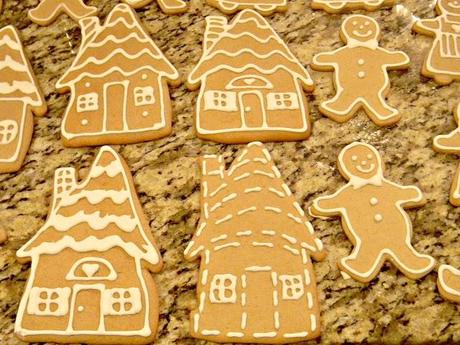 We had a lot of fun and through the process, we actually found out something.  In all of my years of decorating cakes and cookies, my husband not once said, "Hey I can help you decorate those 150 cookies for that order, cause I am good at decoratin'."  Nope, I never heard him say such a thing and then last night he sat down and decorated cookies like he had been doing it for years!!  He even explained to the kids how to hold the bag and when to release your pressure so the icing would stop flowing.  WHAT!!!  ARE YOU SERIOUS?   Ok, nice to know.  Well at least if I am decorating cookies in future, I won't be doing it alone ;-).   After we were mostly finished decorating, I snuck in to the kitchen and made some hot cocoa for the kids and put together a little plate of cookies for each of them.  Then, I warmed up the car and hopped in while Dustin ran up and put the note on their beds.   We waited and waited and finally they came running out in pjs and jackets and jumped in the car.  Seeing their faces all sorts of excited brought me back to my childhood when my mom and dad would do magical things at Christmas!   I bought the reindeer antlers and nose to go on my car this year, so technically I wasn't fibbing, Rudolph was pulling our sleigh, lol.   I thought I would share the letter with you and give you the option to copy and paste it if you would like or change it to suite your family.   

PSSSST!!!

Listen up and lend your ear!

 

Are you ready for a little Christmas Cheer? Don't be silly, it's not time for bed!!!

 

Santa's helpers are in the sled!

The Cocoa is ready, the Cookies are too, so all we need now is...

YOU!!!

Grab your jackets and hurry along, we will listen to our favorite Christmas song!

You have 20 seconds to get to the sleigh,

for Rudolph will be on his way!!!

   On a different note, (ha ha Get it? Sorry that was just sad, lol) don't forget that tomorrow Friday 12/21, the GIVEAWAY will close at 11 am EST, so don't forget to enter!