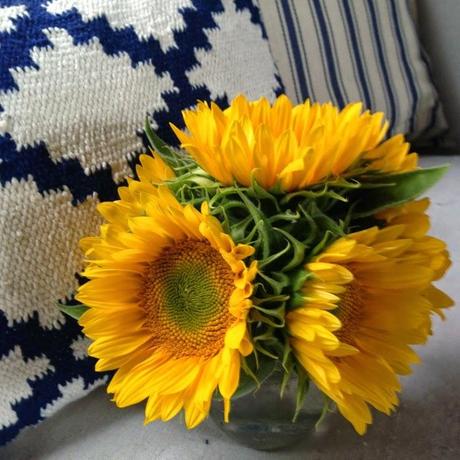 We celebrated our final high school graduation here this week.I have realized the need for flexibility  in celebrating graduations this yearbeginning with celebrating my daughter's college graduation HERE.
The set  time of graduation is a given that must be obviously worked aroundto best captureandcelebrate the moment.
In the past we have alwaysgone to a celebratory lunch outat a fabulous restaurantas they have all been until this yearmorning ceremonies.
Hunter's high school graduationwas 7:00 in the eveningwith grad night festivities to followimmediately after.
The idea of getting everyonewhere they needed to bemade a early dinner at home the best choice.But the evening celebratory mealalso called for simplicityas we all had to leave right after!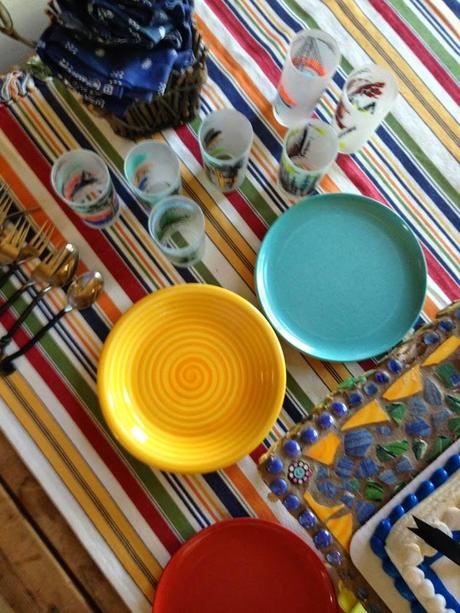 We chose to order catered plattersof Mexican foodEllis made a fabulous advocado saladas a center point for the mealfollowed up  with a celebratorybakery cake!
I chose to echo the meal withbright festive fun colors!
Using my new picnic throwI pulled out  of my Fiesta Ware inspired dishesandeven finally had a chanceto use my vintage California glasses!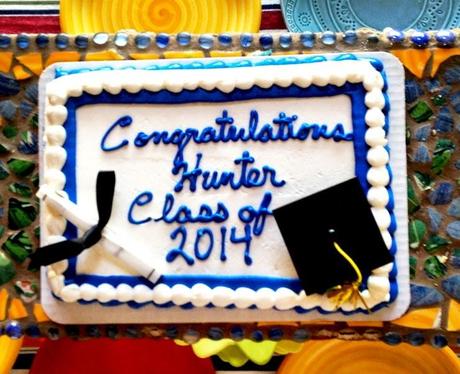 The platters of food were placed on the table buffet styleand we enjoyed eating alfrescoin the perfect summer air.
I used the cake as a centerpieceplacing it on the cake standI  made years ago.
The stand has seen many a birthday cake in it's time.On one side I used girly hand made buttonsfor Ellis's celebrationsand on the reversethe buttons were all boy.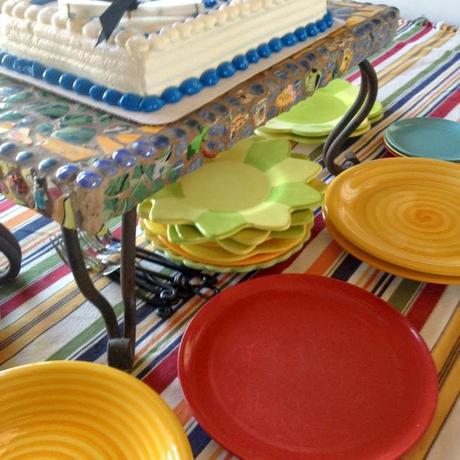 I made the base from a piece of woodand added the iron legsin order to boostany cake into immediate visual importance!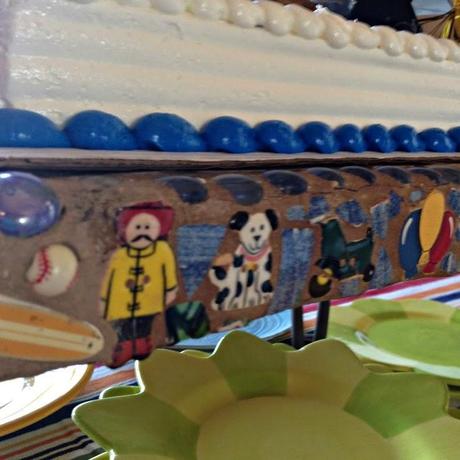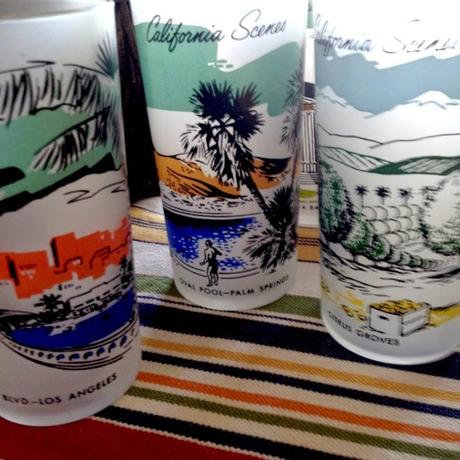 My vintage glasses pulled this quick and simple theme together perfectly!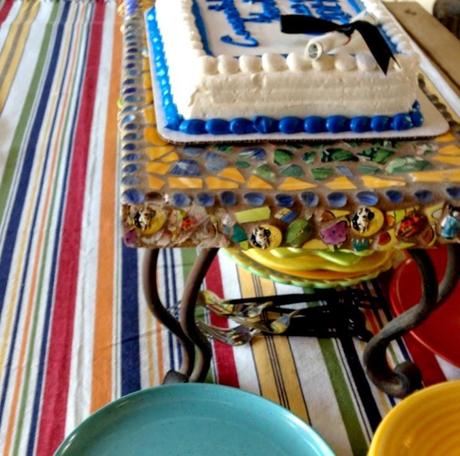 I have really enjoyedcoming up with celebration solvesthis graduation season.


Realizing all the more

in the importance

of flexibility

in being able

to savor and enjoy

life's moments!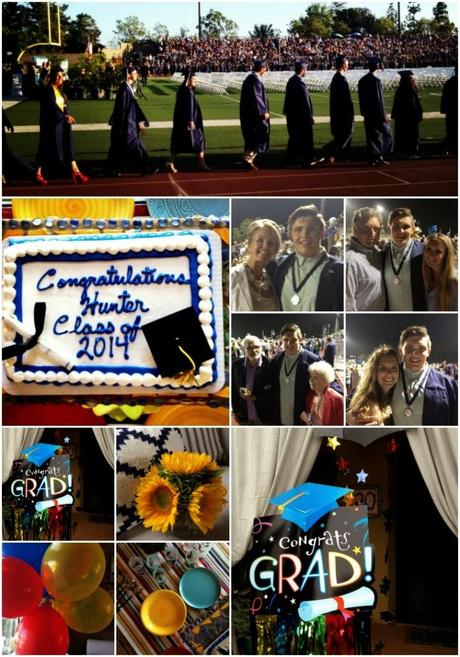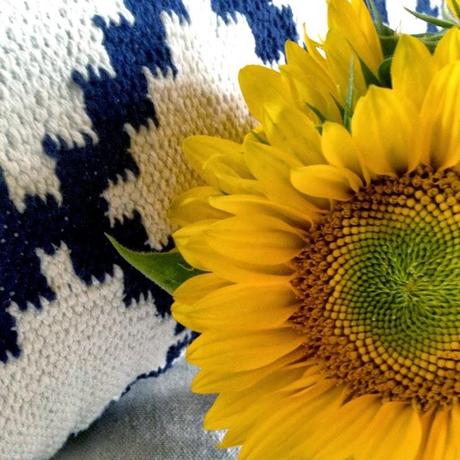 As always my friends


I wish you love and joy

as you style and savor

your life