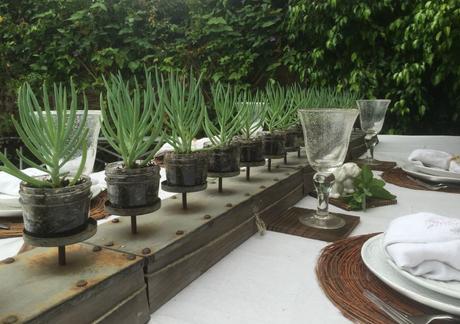 We have had beautiful weather for alfresco dining here in SoCal.So when dear friends wanted to come see the house(and even bring lunch)I knew eating outside was the perfect spot!
I wanted a clean and simple tablescape.
I began by covering our large farm style tablewith a drop cloth to set the tone for layered simplicity.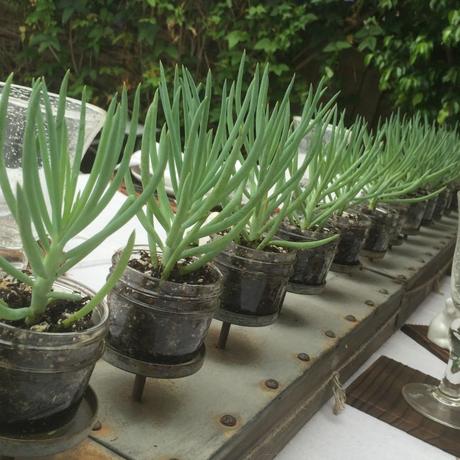 Next I reinvented my long centerpiece withsucculents in glass jars.A simple project that consisted of simply placingthe succulents in dirt and planting.I was so happy with the clean sculptural lines they produced.
This centerpiece still lives on so my backyard table is always ready for impromptu summer dinners as well!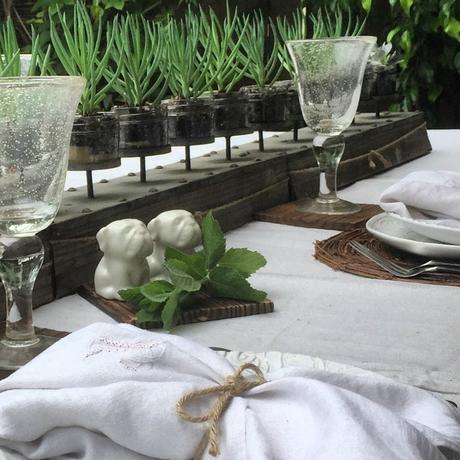 Place setting were kept all whiteatop natural dark brown placematsto keep with the rustic feel I used clear bubble glasses and my ironstone silverware.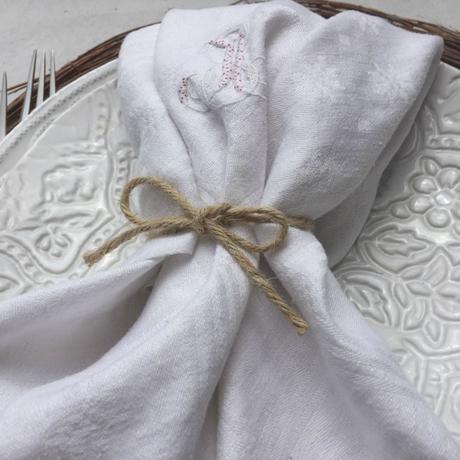 I added a touch of luxurywith my antique oversized linen napkinsI purchased at one of the

French Basketeer's

classes.These are the most amazing pieceswith not only embroidered monogramsbut each napkin has dots in a different color.No doubt to keep them from getting them mixed upso many, many years ago!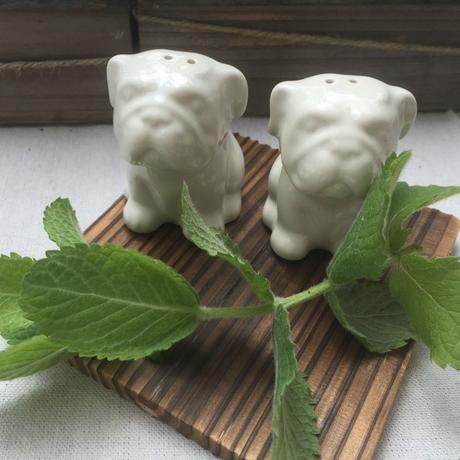 I always love a bit of whimsy on my tablescpes so these pug salt and peppers certainly did the trick!To give them more presence on the huge tableI set them on wooden squares with mint from my garden.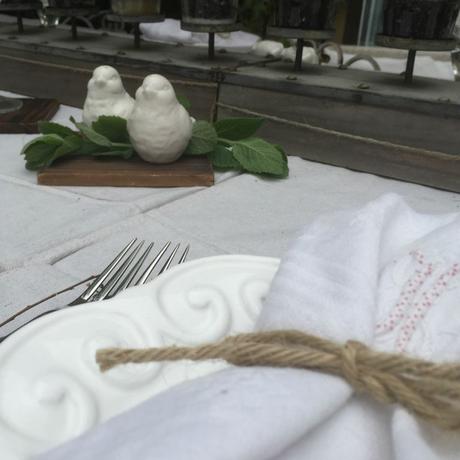 On the back side of the tableI added a set of love birds.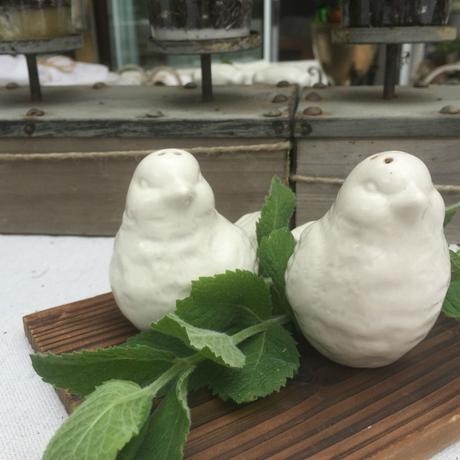 Fluffed in the very same manner.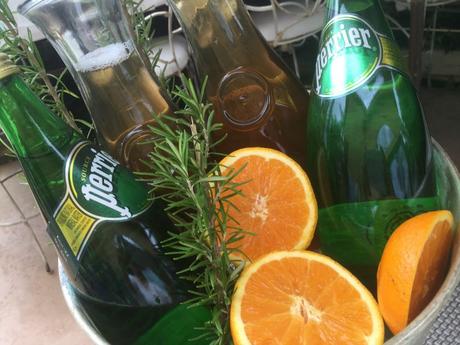 Drinks were kept in a large silver-plated  plantergarnished with oranges and rosemary from the gardenfor a fresh summer feel.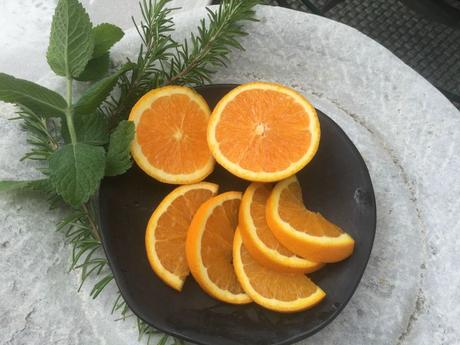 I used the fresh sliced orangesto give a natural pop of color to set upsince lunch was being brought picnic styletalk about fabulous guests!I love everything about entertainingexcept the food prep so this was a marvelous luncheonof creative coming together!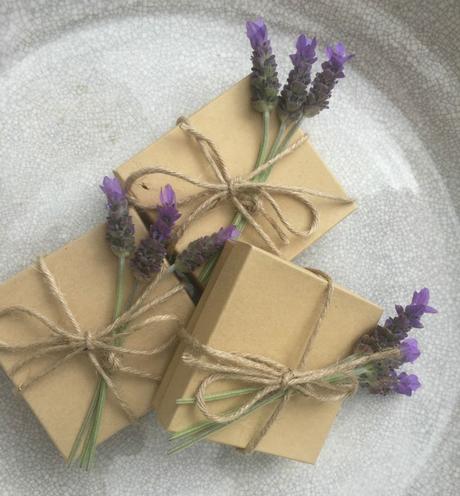 Luncheon favors were wrapped simply as wellgarnished with garden lavender.
My favorite way to entertain is always outsidehere in Southern Californiaand styling with what I grow in my gardensalways makes my heart ever so happy!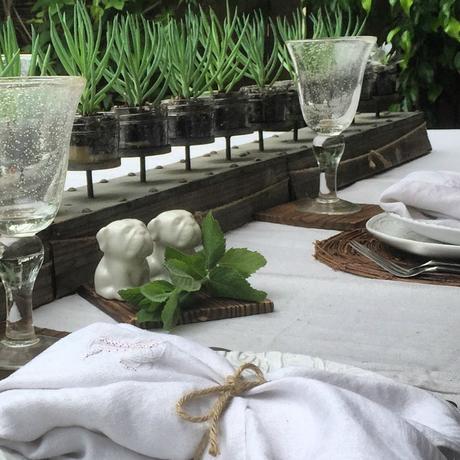 As always y friends


I wish you love and joy

as you style your life