A Shield of Health
It's Only Madness
A New Book by Bill Talcott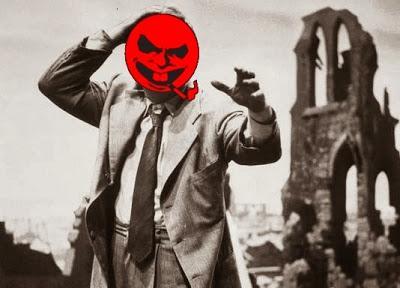 First of all I would like to thank
Lawrence Fisher
for inviting your Dear Old Uncle Bill to his blog and giving me the chance to convince people NOT to purchase the latest book, Shield of Health by that madman Bill Talcott. That's right, NOT purchase Shield of Health. It's crazy to think that anyone would sit in front of a computer for a countless number of hours writing about people and places that don't exist. And it's not just the writing, it's the time spent thinking this stuff up. You'd have to be out of your mind. Right? The whole idea is almost as insane as The Mission. So I guess you could consider this Bill Talcott guy to be twice as crazy. Oh excuse me, my psychologist says that term is no longer used. Whatever. Just to give you an example of the madness I'm talking about, here's an excerpt from Shield of Health.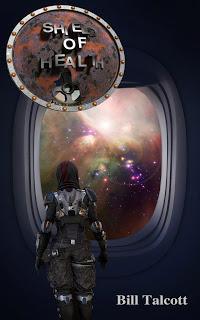 The senator remained calm, letting Mack come across as the one who was being unreasonable. "I'm just saying that, as far as missions go, this particular one should be fairly simple. It would be good for the prince to have such experience under his belt when he takes his father's crown. The people would feel a bond with him. And besides, with the training he's had here, what could go wrong?"
Frustrated that no one had answered him, David jumped in again. "What mission?"
Agitated, Mack shook his head, dismissing the boy as if he had no say in the matter.
Senator Tyrell continued to argue his case. "Let's ask the prince of the Solar Empire how he feels about the matter."
Banshee came in with a platter full of meat and garden vegetables. "What matter?"
While he spoke to Banshee, Mack kept his eyes fixed on the senator. "The Senator has suggested that we take the prince with us on our next mission."
Banshee froze and stood at the edge of the table with the platter still in her hands. "What mission and where?"
Mack continued to glare at the senator. "To Valdorion."
There was complete silence while Banshee placed the platter on the table. She studied the three of them and asked, "Are you all crazy?"
Mack gave the senator a wry grin. "You are going to have to deal with her."
Senator Tyrell took a deep breath and straightened himself in his seat. As a member of the World Senate, he had an air of authority, which he now donned. With his voice raised, his words were underlined with starkness. "This is a matter between the prince and the World Senate. Whether or not he goes on this mission will be his decision." He looked up at Banshee, challenging her to speak against him. "And it will be his decision alone."
Banshee thought back on the scolding she gave Vince for speaking out of line in front the senate. She knew better than to go up against Senator Tyrell on this matter, especially when he was dead set on letting David make the choice. Hoping this child, who she had taken care of for the past two years, would give her an answer that she could accept, Banshee carefully asked, "David, is this something you want to do?"
David looked at everyone around the table. With a gleam in his eye and a smile that grew exponentially, he rose from his chair and announced, "Yeah, it is!"

See what I mean? Who in their right mind would think this stuff up?
About Bill: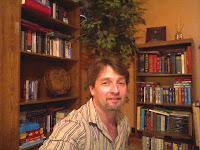 My Wife and I reside in Niles, Michigan, approximately 50 miles east of the big lake. After reading an author bio by John Varley years ago, I decided to give writing a try. I now spend my mornings before going to work either writing or editing something 

I've

 written. 
Bill Talcott's books on
Amazon
,
Smashwords
and
Barnes and Noble
.
Shield of Health
at Createspace.
The Mission
at Createspace
And whatever you do, stay clear of Bill Talcott's Facebook page and twitter:
Facebook
, Twitter and his
blog
!
And definitely stay away from the
book trailer
.
Now some Q&A
Well, crazy Bill, you had your fun, please tell me about your book.
Shield of Health is the second book in the Remnants of the Past series. It is a prequel to The Mission. It is a story of greed and consequences and of two men who straddle the line between right and wrong. A terrible accident leads mercenary Don Grisio down a path of self exile and his friend Vince Jacobs to use a corrupted government agency known as the Shield of Health, to somehow make amends. There is also a chapter in the middle of Shield of Health that leads us into the first book. I appropriately titled the chapter, The Mission.
When and why did you start writing?
I began writing back in the mid 90's. An instructor in a class I was taking liked the writing assignments I turned in and encouraged me to give writing a try. I don't think she had any idea that I would be writing the stuff that I'm into. What impressed her the most, were pieces I wrote on the outdoors and fishing trips I had been on.
What inspires you?
I get inspiration from a lot of sources but the one thing that always makes me feel a story is the right music at the right time. Memories of Green from the Blade Runner soundtrack played a big part in how I felt about writing Darkblood and the Professor at the beginning of The Mission.
Are you working on anything now?
Right now I'm going through a process where I get ideas together in my head for the third book in my Remnants series. But I've also been thinking a lot about a story I call Donkey Show Poker (DSP). I thought a lot about DSP while doing the rewrite for Shield of Health. I also have another story on the back burner called Corporate Affair. CA was supposed collaboration between a friend and myself. For personal reasons and lack of time, she backed out of the collaboration. Sometime in the future I'll start fresh on CA, rewriting what we already have and finishing it on my own.
Is there anything you do NOT like about being a writer?
Honestly, yes. The part where I actually write is fine. Everything else you have to do to sell your work can be a real pain and eat up so much time. Marketing and Promoting is something I have never been good at it.
What do you think of the eBook revolution?
Well, it is a revolution and happening right now! The fact that we are all taking part in a major change of this industry makes it all very exciting. I think writers, editors and publishers are still trying to figure out their place in this brave new world. Readers can download anything right now and the prices for good stories are phenomenal. It has given indie writers a real shot at getting somewhere without having to go through a major publisher. However, I don't think the big publishers are going away. Guys like myself would benefit greatly by going through a big publisher. A big publisher would take a lot of the weight of marketing off of my shoulders. My biggest problem is that I haven't been picked up by one of the big boys. I'm not saying it would be any less work to be a part of a big publishing house, it's just that they have the knowledge and know-how in areas where I don't. So I guess when it comes down to it, I would have to say that this ebook revolution has its ups and downs. Not everything is all rosy and peachy keen.
How do you see your writing career in five years?
I have to laugh. Do you want the fantasy where I sell the rights to all of my novels and have them all become major motion pictures, or what will most likely be my reality? It's difficult to say where any of us will be five years from now. A career writing fiction would be nice and I definitely have plenty of ideas to fuel that dream.
Is there anything you will NOT write about?
I imagine there is. I can't really say what that would be. I don't get ideas about things I don't want to write.
In what genre do you prefer to write? To read?
I enjoy writing soft-core Science Fiction but I have ideas for stories that are not sci-fi. Lately I have been reading all across the board and enjoying it but I enjoy Post Apocalyptic Sci Fi, and I've really been into the Thomas Covenant series by Donaldson. I'm looking forward to reading the Last Dark, the final book in the entire series.
Please tell us about any ups and downs in your writing career so far.
Promoting yourself while writing can be exhausting. There are times when you wonder if it is worth it—I mean the promoting. I'm definitely not good at it. It would be nice if the books sold themselves
Do you have any suggestions to people who might consider writing as a career?
Find a support group. Writing a book and trying to sell it can be an emotional roller coaster. I joined the
Goodreads
Book Club and found the Creative Review Group to be very supportive.
Anything else you want to add?
Yeah, Go buy The Mission and Shield of Health. You would be contributing to one of those up moments in my career!