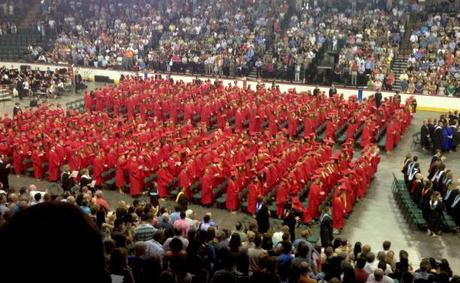 I've reached a milestone! The last of my three children graduated from high school last week. While I sat in the stands watching the ceremony, I noticed something striking. All of the students were wearing red graduation gowns. It was a sea of red, which obviously got me thinking about red interiors (after focusing on my daughter receiving her diploma of course!).
When used in interior design, red has the ability to bring a space to life. Depending on the shade, it can evoke a sense of warmth or impart serious drama. Whether the color is splashed on the walls, used in furniture, or sprinkled throughout a room with a handful of accessories, it definitely makes a statement. Feeling fearless? Here are some of my favorite examples of red: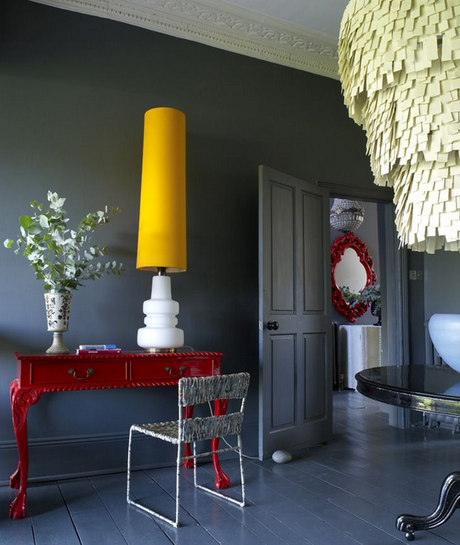 Via Abigail Ahern.
The vibrant red lacquered table and mirror add glamour and contrast to the dark gray monochromatic room. It's restrained and unexpected.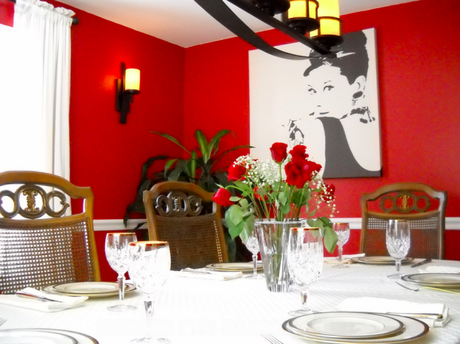 Via (m) + charles beach INTERIORS.
Between Audrey Hepburn and the vibrant red walls, this dining room is elegant and exciting. I can't imagine the dinner parties are ever boring. As an added bonus, red is thought to stimulate the appetite meaning guests will be too hungry to notice if a side dish turns into a disaster.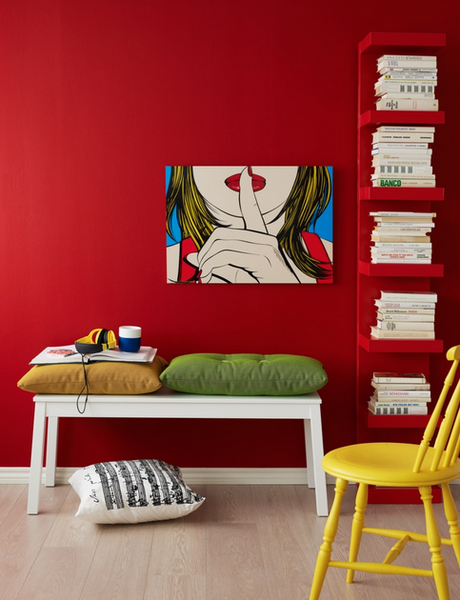 Via Fagerike.
The painting is likely the inspiration piece. When combined with red walls, a bright yellow chair and white bench, it looks crisp, contemporary and playful. Definitely not for the faint of heart!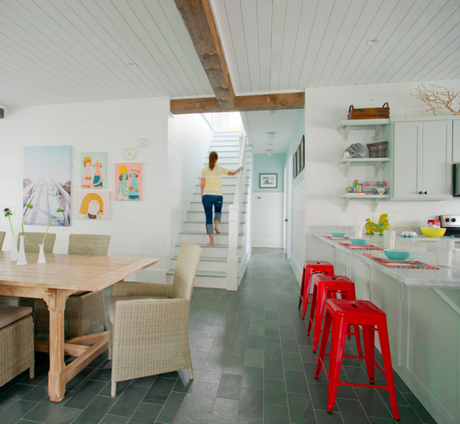 Via Rethink Design Studio.
The cool gray floor tiles and airy white are offset by unexpected red stools. The apple red seating is a quirky touch for an uplifting, whimsical kitchen.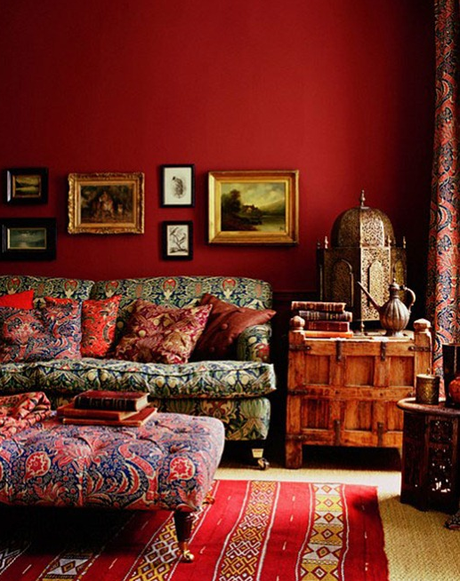 Via Centsational Girl.
The darker garnet red is evidence the color isn't always bright and attention-grabbing. In fact, the red walls aren't the focal point of the space. They are a backdrop for the global pieces and patterns in the boho chic living room.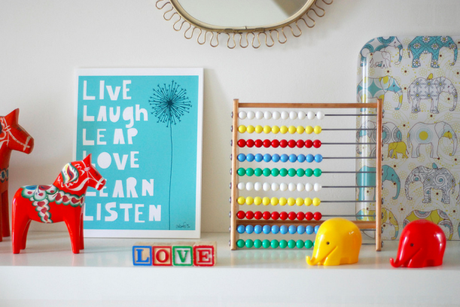 Via Ninainvorm.
Love the primary colors and adorable knickknacks in this nursery vignette. The red is so cheerful. A collection of red accessories doesn't have to be limited to a nursery, however. It can energize any space.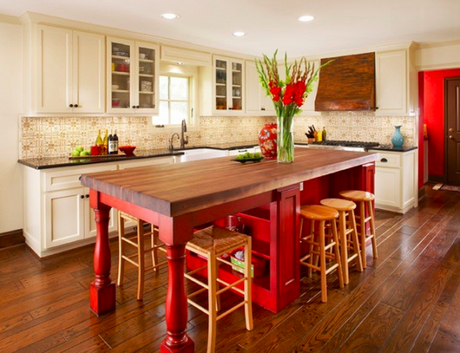 Via Dallas Renovation Group.
Red even works in a more traditional kitchen. The red walnut island is sophisticated but still a show stopper. It's understated and warm.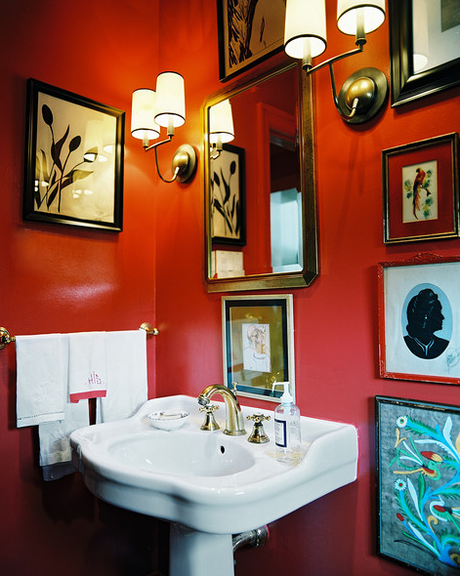 Via Lonny.
Provocative isn't a word typically associated with bathrooms, but I think it's an apt description for this one. The traditional pedestal sink and eclectic artwork are well suited to the red walls. The powder room is an excellent small space to experiment with daring color.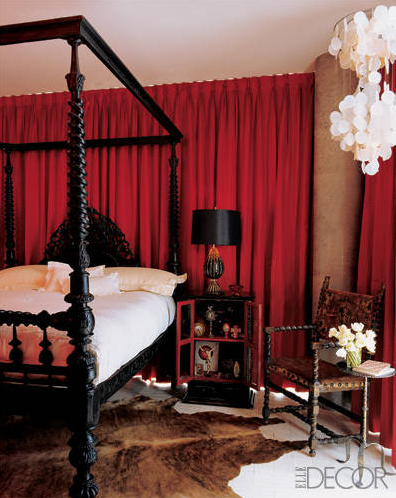 Via Elle Decor.
Red and black equals instant glamour. The red silk curtains are a romantic, sexy touch.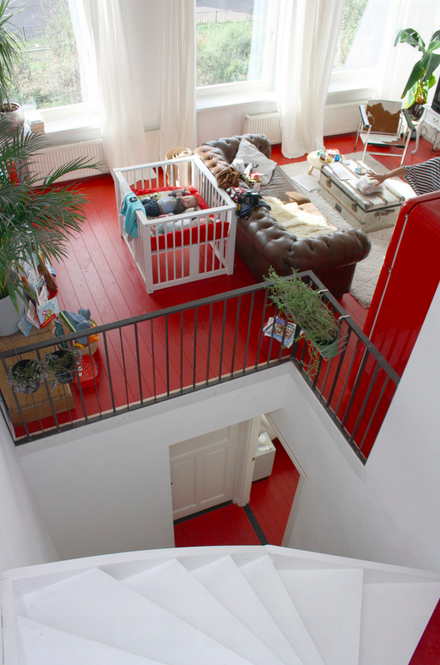 Via Molly Marder.
This is one of the most innovative uses of red I've seen. It makes the bright, open space inviting and different.
Is red part of your color scheme?
If you're interested in a daring, unique space, Contact Iris Interiors.