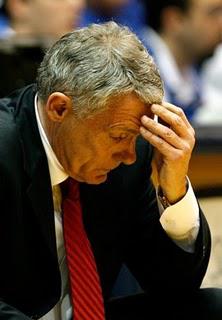 Yesterday was such a sad day in sports. Losing both Gus and Gary is too much for my brain to take. I am not even sure why I feel such a loss about Gary Williams, but I do. He was an excellent coach who often brought the best out of his mediocre players. I lived to torment him in Cameron Indoor. The fact that generations of Blue Devils will not get to shout 'Sweat Gary, Sweat' is a travesty of sorts. What made him such a good target for us Crazies is that he was an incredible sport about it all. He respected our passion as fans and I think in many ways that respect was reciprocated.  The ACC cannot simply fill the void that fiery Gary Williams left. 
In other news, while I am sad about Gary and everything, I hope Coach K totally milks this void and dominates recruiting in the DMV.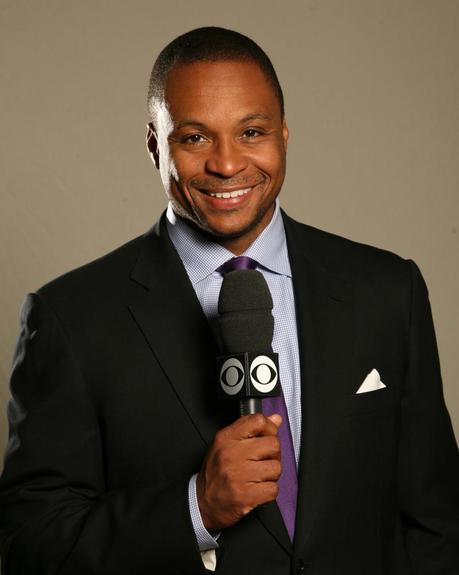 But if you think I'm sad about Gary, my feelings over Gus Johnson cannot be properly explained. It is extraordinarily rare that an announcer
adds
something to a game, but Gus did. He captured the excitement of the moment better than anyone. When I saw his name on the CBS schedule for a March Madness game, I felt a heightened sense of anticipation. Gus made the experience better. And with all the fuckhead announcers out there, Gus was a real treasure. He was made for the college game, where it is all about pride and passion as opposed to money and individual success. CBS should have given him whatever (reasonable) contract terms he wanted, because he defines March Madness.  And it just won't be the same without his wild buzzer-beaters.  Good luck, Gus; please return to TV as soon as possible.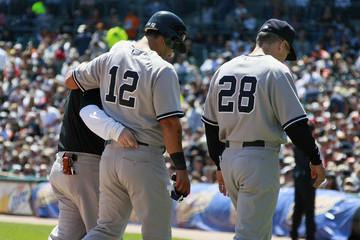 What else made me sad yesterday? Eric Chavez and his broken foot. Dude was really impressing me. He was a great fill-in for ARod, he was rocking the ball, and he was truly a pleasant scrap-heap surprise. But now he goes the unfortunate way of Nick Johnson and company.  Disturbingly, he lasted even fewer
games than Nick before getting hurt.  Which is not all that surprising, since he has had major issues with injuries over the years, but
still
.  This sucks. His bat was incomparably better than Ramiro Pena, who will most likely take his place on the bench. My good friend T.Fab.P, who is one of the brilliant guys behind
Countless Screaming Argonauts
(which there be a subsequent post about later), had this to say:
When a player is put in a different position than usual, the announcer will often say something like "the ball will find that player" and yesterday's play in the Yankee / Tiger game got me thinking that maybe the same can be said for injuries. We have all seen players who seem to always be injured, like a Ken Griffey Jr. for example. Just how much better a career could he have had if even just half the time he played, he had been injury-free. Well yesterday it seems that injury, which has stalked Eric Chavez for the last 5-6 years, found him once again. The Yankees signed him to be a utility player, just play occasionally, and made every effort to keep his workload light, given his history. Then yesterday, he breaks his foot RUNNING THE BASES...No one seemed surprised, everyone seemed to expect it, the bloggers have been predicting it since he was signed in January and one month into the season, it happened.
Sigh. So true and so sad.  Ken Griffey Jr., Nick Johnson, Eric Chavez,  Carl Pavano, Mark Prior, Nomar, J.D Drew, Rondell White. Too many really exciting players have seen their careers decimated by the disabled list.  Even sadder, the Yankees lost to the awful Detroit Tigers for the third time in a row yesterday. Which is just pathetic. A sad, sad day indeed.
Despite all of the infinite sadness on Cinco de Mayo, the Red Sox got creamed by the Angels, 11-0. John Lackey looks atrocious, Dustin Pedroia is in a major slump, and Boston is still flailing about in the cellar of the AL East.  A small consolation prize, but I'll take it. You know what else I'll take? FRIDAY. Have a good weekend everyone, check back later, and remember to call your mother on Sunday.