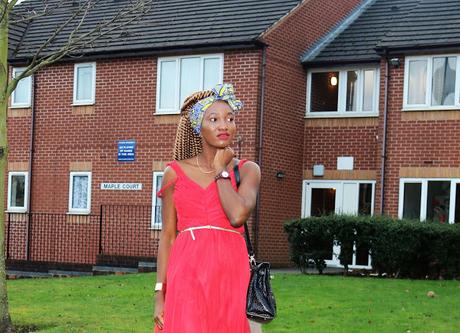 The soundtrack to 2016 should go something like this ''If you see tears in my eyes, don't wipe them away. They are souvenirs to the heroes of my youth and childhood''.
I am certain this year is out to get all the good ones, we lost Prince, Bowie, George Micheal and now Carrie Fisher? I hope someone is keeping an eye out for Madonna, Patti Smith, Stevie Wonder and co. I will bear you all my grief of this crazy rollercoaster of a year and share something more positive.I went home for Christmas after a long time spending the holiday with family was the most amazing thing and just what I needed.There are so many changes coming to this space and my life in 2017, so the rest and support of my loved one is very much needed.I had no idea what I was wearing for Christmas except that I wanted to wear my new BCBG boots until I spot this beautiful red dress in my baby sister's closet and I feel instantly ing love.I hope you all had a great and stylish Christmas.You can get my entire outfit and some affordable alternatives with the links provided below.This will be our last official post for 2016, until next year I hope you all stay safe and creative.I will be traveling to Timisoara and Belgrade for the New Year's Eve, so stalk my self-care end of the year retreat journey on Instagram.PS: Thank you all for a wonderful 2016, see you next year!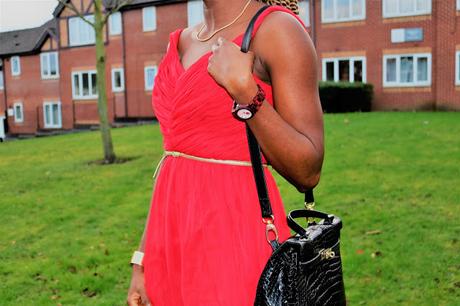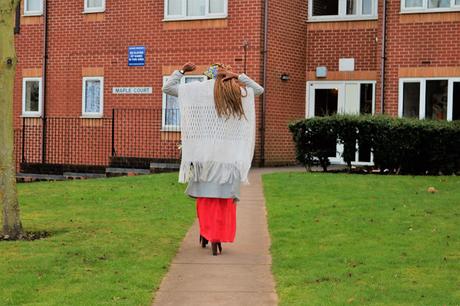 Dress: Vintage Versace/ Similar Red dress Boots: BCBG by MaxAzria sold out / Similar Acne Studios Boots, affordable version from SCHUTZ Leather bootsCoat: New Look (On Sale)!Blanket Scarf sold out/ Similar Grey knitted blanket scarf.