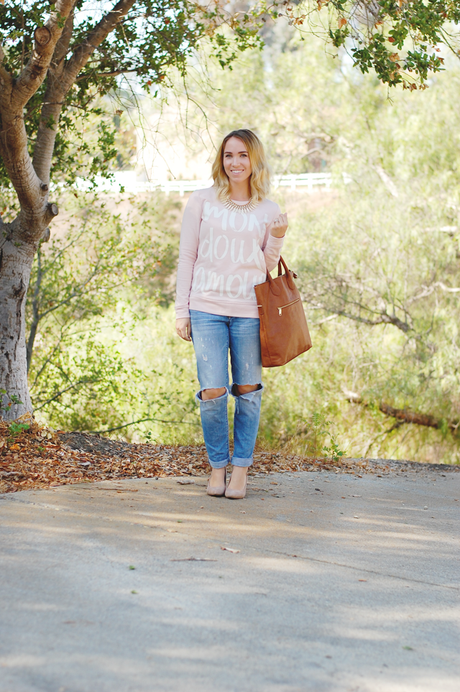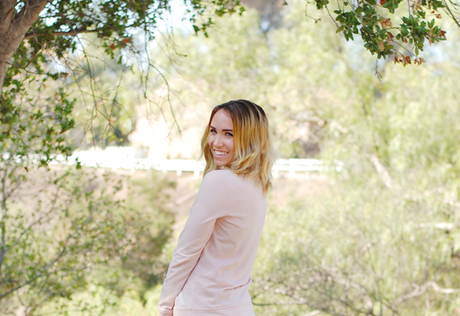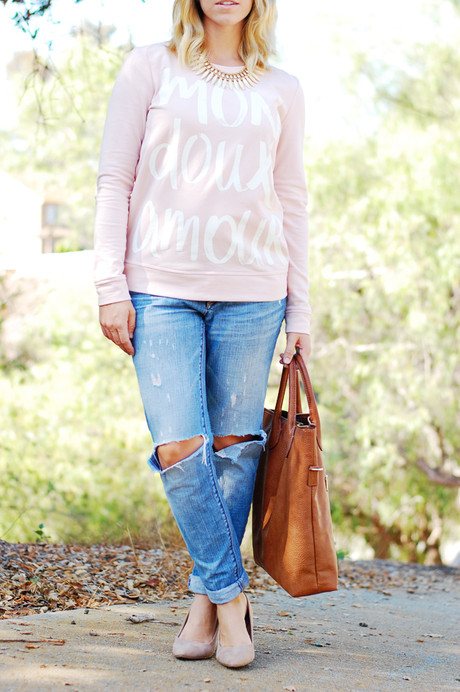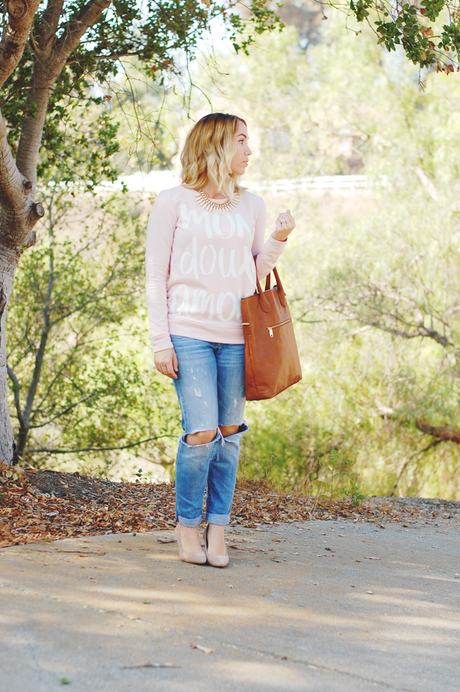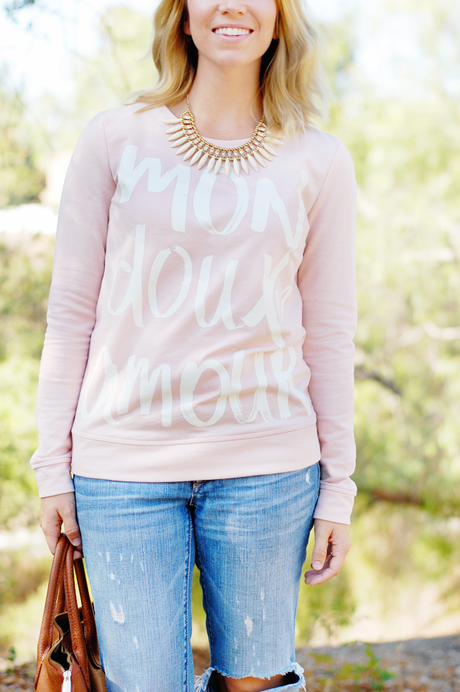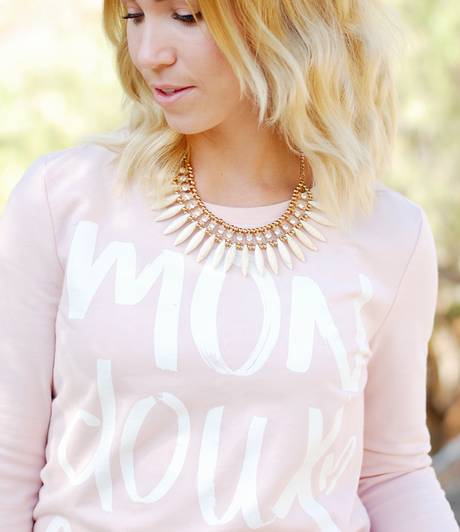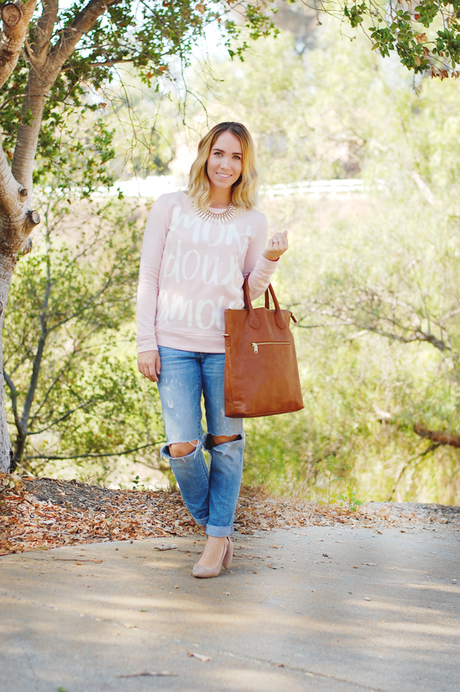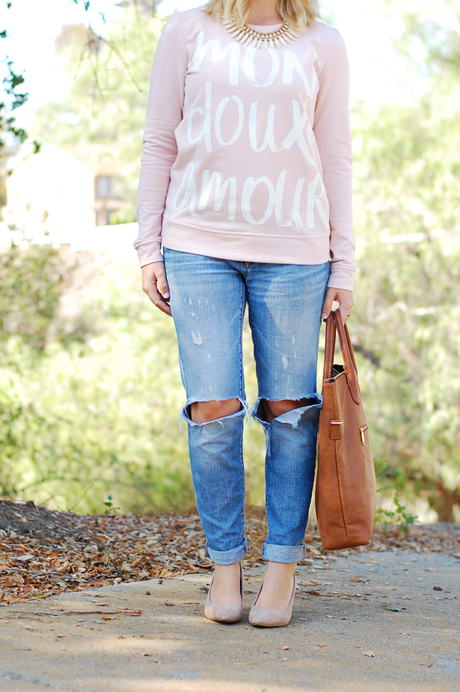 LOFT Amour Graphic Sweatshirt
LOFT Boyfriend Jeans
H&M Handbag
Merona Natasha Mid Heel Pump
Ivory and Gold Statement Necklace (similar)
1. Pullover sweatshirts are slowly becoming my thing. After just writing that, I realize that I am slowly becoming my mother. You should see her sweatshirt collection! All the colors of the rainbow in every shade. By the way, "mon doux amour" is French for "my sweet love." Sums up my feelings for pullovers perfectly.
2. Fact: Men are more emotionally affected when relationships end (source).
3. I just read the last page of My Story by Elizabeth Smart. I finished it in two days. Her story is heart-wrenching, yet incredibly inspiring considering how she has turned such a vile, unfathomable injustice against her into empowerment and support for others. Her plain and simple words reach deeply and I definitely recommend adding it to your reading list.
4. Wes now waves at everybody he sees, and is simultaneous wooing of all the sales clerks and bankers around town. It is one of the top three cutest things, and reminds me how fun it is to have an almost one-year old.
5. Would you rather have every detail (I am talking EVERYTHING) of your love life (current and past) made public, or for your significant other to always be to able to hear your thoughts, no matter who they are?