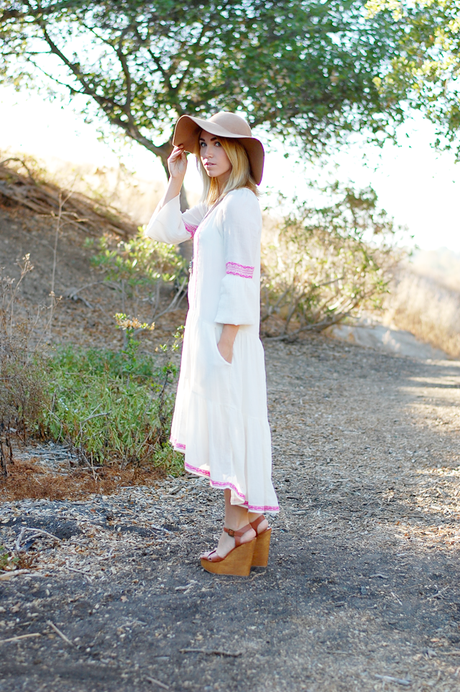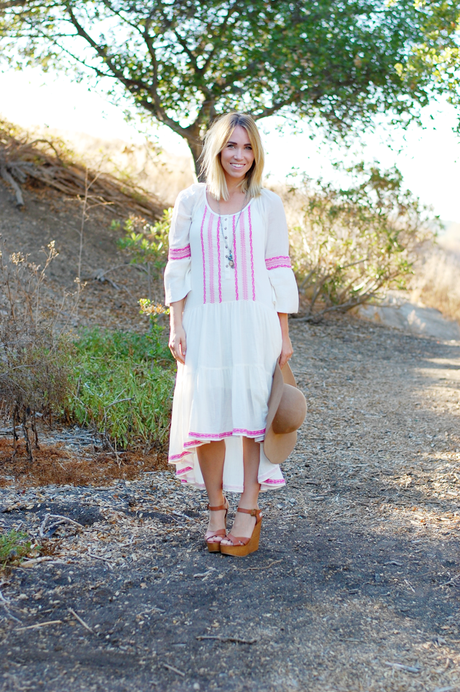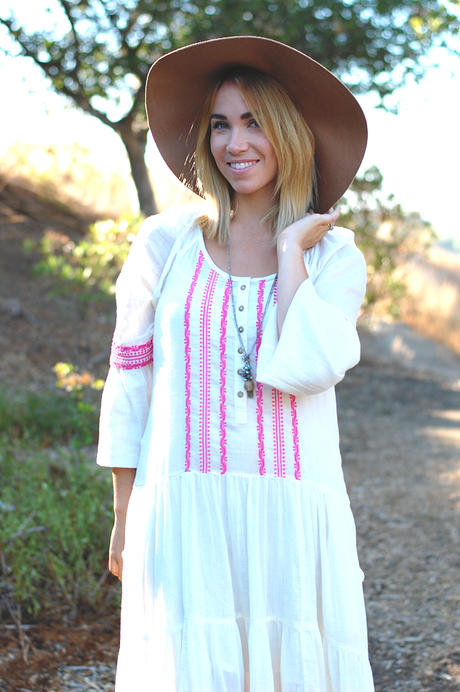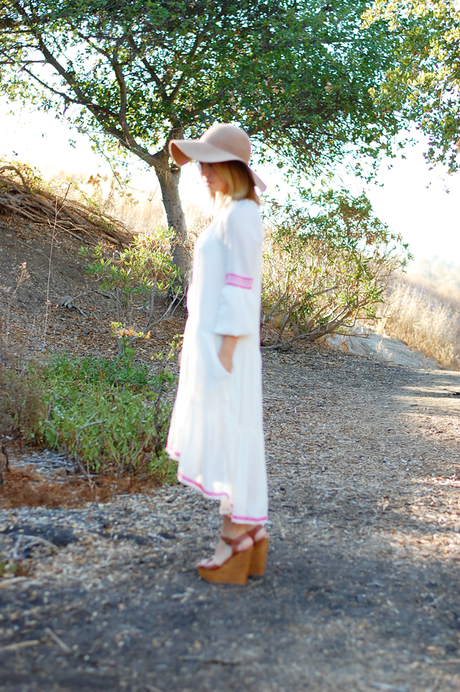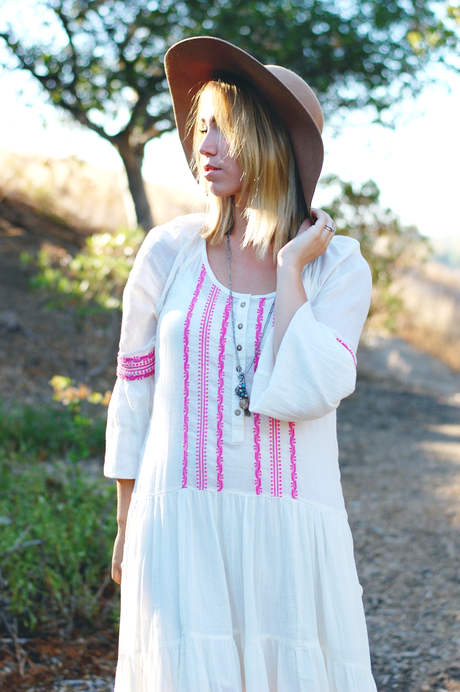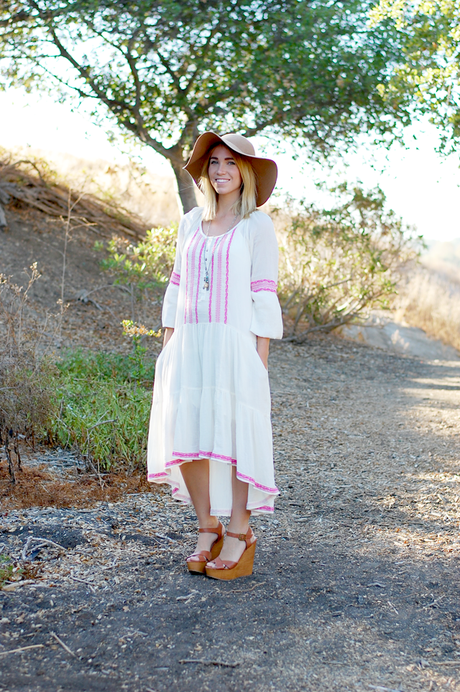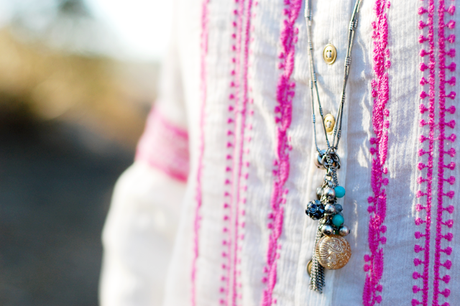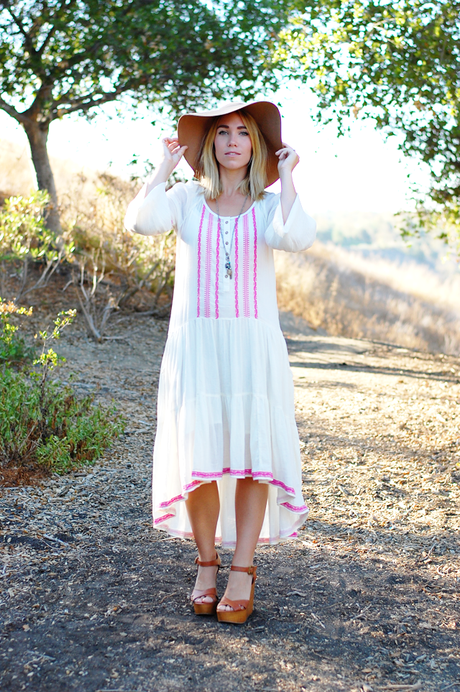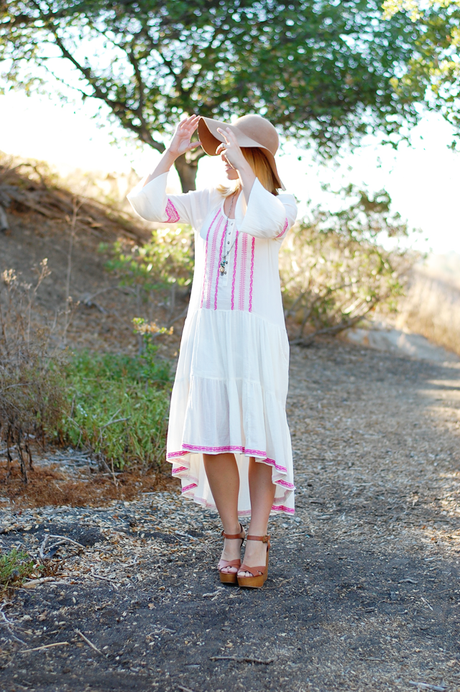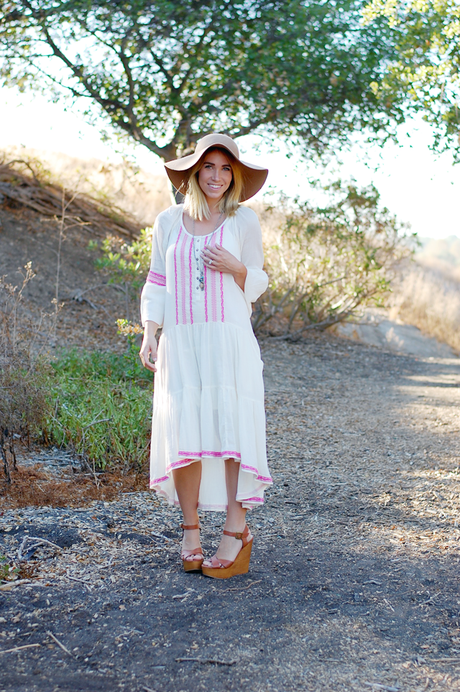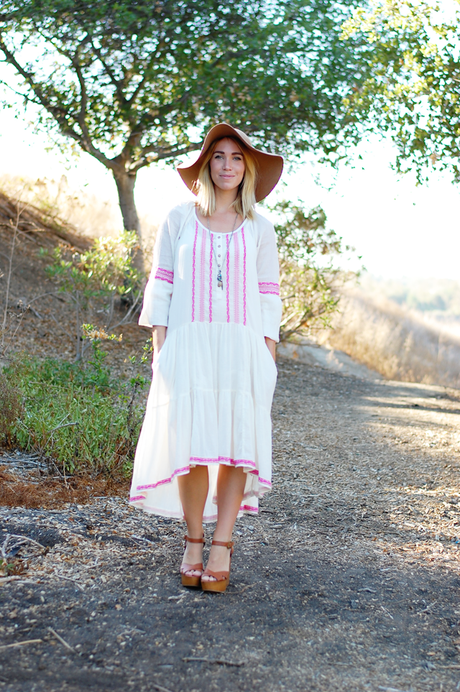 Free People Dress (similar)
Madewell Floppy Hat (similar)
Shoedazzle Wedges (similar)
LOFT Necklace (similar)
1. This dress is a happy place between summer and fall. I wish I had one in every color! In other fashion news, Kate Spade is having a surprise sale through tomorrow night and everything is up to 75% off! Now is the time to buy yourself that handbag or wallet you've been wanting forever. I've been dying to invest in a classic piece, so maybe Christmas will come three months early for me this year! I mean, Costco is already decorated for it, so why can't I decorate myself with a new accessory in its name? Right? Right! (I'm really glad we had this conversation.)
2. Fact: There is a Mean Girls video game (source). Where's my Nintendo DS at? Kidding! (Sort of.)
3. Luke is in the beginning of a talking-back phase. I will specifically tell him, "Luke, please don't do that," or, "Luke, that's not something we play with." This is what I hear back from him EVERY TIME: "No, Mom. Yoouuu don't do that!" What the? It was kind of entertaining the first two times he said it, but now I am getting to the point where I'm all, "Ahh, haaaiillll no!" and will be playing "Respect" by Aretha Franklin on repeat for the next 16 years. Any tips for braving this new stage are greatly appreciated!
4. The Comedians In Car Getting Coffee web series is incredible. Spending the next three hours of your life watching all of the episodes is definitely something you should consider.
5. Would you rather eat the remaining scraps of food from your garbage from the last week, or drink a gallon of your toilet bowl water? I know, it's disgusting and terrifying to think about, but you have to choose.