Made up of Northern Ireland and Great Britain, the United Kingdom is that historic state which is packed with appeal ranging from the stunning countryside to pulsating cities. Scotland, England, Northern Ireland, and Wales are fine destinations of their own right. The travel between the countries reveals a lot about the distinct local flavors and shared culture that indeed contribute to the development of the UK.
Whether you reside in the UK or traveling for the first time, there are many tranquil and picturesque location in and around it. If you are seeking a peaceful and relaxing vacation, Scotland is a place to be.
Being a tiny nation, Scotland has an enormous cultural impact on the world. Although the nation is a part of the United Kingdom, it is culturally marked different from its neighbors such as England.
Boosting many natural treasures crammed into a compact territory, Scotland is the most visited travel destination around the world. Blessed with big skies, spectacular wildlife, ancient architecture, superb seafood and down-to-earth, hospitable people, Scotland makes up a great travel destination for those seeking relaxing break away from the daily hectic schedule.
Take a break from your daily work life and fly to Scotland – a place with unsurpassed nature's beauty and tranquil places, by using Thomas Cook Airlines discount codes so as to make huge saving on flight booking.
Edinburgh and Glasgow are the two biggest cities that are worth choosing for any Scotland travel plans to explore the craggy alleyways, age-old pubs, luxury retreats, and historic castles. Below is a quick travel guide of Edinburgh, the capital city of Scotland, with the help of which you can easily decide where to go next-
Edinburgh!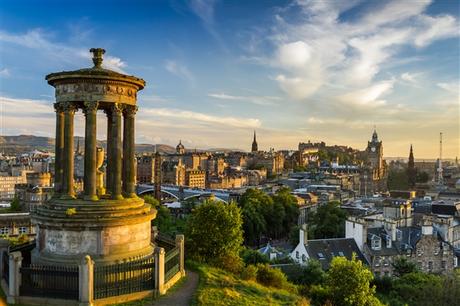 Edinburgh, being the capital city of Scotland is the most beautiful city with a beating heart. The place is known for its lively nights in historic streets. Brooding and fascinating, Edinburgh is a city inspiring and wowing thanks to its world-class culture, stunning architecture and dazzling nightlife.
Things to do in Edinburgh-
Edinburgh Castle-

Withstood many attacks from Oliver Cromwell's Roundheads in 1650 and William and Mary's arm in 1689, the castle hosts the Edinburgh Military Tattoo each year in August, is home to the National War Museum of Scotland and is still an active army base.
Edinburgh Zoo-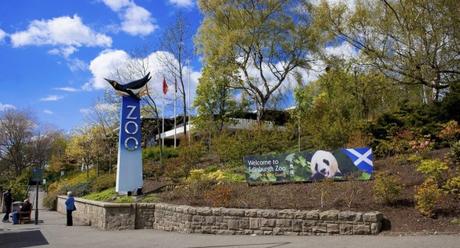 Opened in 1913, Edinburgh Zoo is among the most significant zoo in Europe, home to more than 1000 animal. It is one of the most visited attractions in the town and while you are in Edinburgh, you must explore this fantastic zoo.
Places to stay in Edinburgh-
Rock House-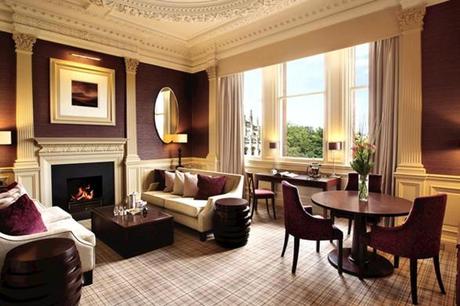 It is a heavenly 18th-century house located on Carlton Hill. Courtyard garden, a surprisingly pretty walled garden to the rear, a separate luxury studio and a self-contained annex are some of the striking features of this hotel. The place is known for offering unusual, flexible accommodation while letting you enjoy tremendous views and enviable location.
The Royal Scots Club-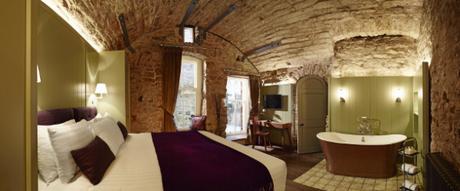 It is the most popular private club located on the grandest streets of Edinburgh. Founded in the year 1919 in the honor of the Royal Scots Regiment who died in the First World War, the hotel is widely known for its historical background.
Book any of the two widely known hotels of Edinburgh at huge discounted rates by using Hotels.com voucher codes. These codes with help you save a huge amount on your hotel booking.
And, that's a wrap to the quick travel guide to Edinburgh, Scotland, hopefully it will help you make your short breaks from the UK fun and exciting.