Not everyone is able to master the art of looking perfect for work in just 20 minutes or less, especially when it comes to getting for offices, and you find it difficult to even choose what to wear and what not.
If you are among those working ladies who struggle every morning in deciding what to wear and what no in terms of clothes and makeup, then this blog post if for you. To master your professional look every time all you need is to add work-appropriate clothes to your wardrobe and should check out the latest makeup trend for the workplace.
There is a curated list of fashion and beauty tips which you must check out and follow so as to look perfect and portray a solid professional attitude in the office. Scroll down to check out the tips given below!
Quick Fashion Tips For Work!
1 # Crisp Button Down Shirt!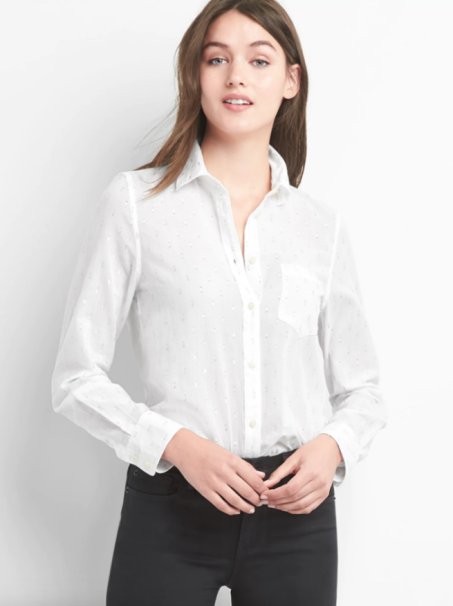 A crisp button-down shirt is a versatile piece of a fashion item, a must-have for your work-wear wardrobe. A perfect piece of office wear that can be paired with almost all formal bottom wear, be it a pencil skirt, black pants, a midi or even a maxi skirt. It is a perfect day-to-night top-wear that can be worn on both formal (official) as well as casual occasions.
Grab best offers on high-fashioned workwear clothing by availing shopee promo code, it will help you save huge amounts and buy officewear clothes at huge discounted rates.
2 # Neutral Officewear Pants!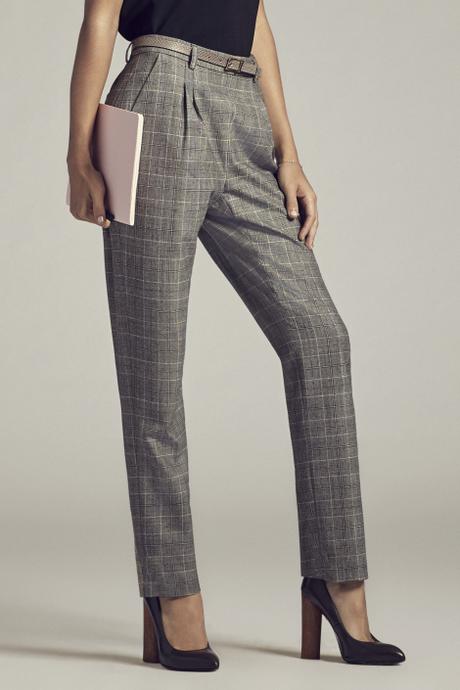 For that professional office look, get yourself one or two pairs of neutral shades pants that go well with almost every work events. These are yet another versatile piece of workwear clothes that can be paired up with button-down crisp shirts, sheer blouses, and blazers. Not only this, these look great with both flat ballerinas as well as wedges or pumps. Thus, there are endless possibilities to style up with these neutral work pants.
3 # Ponte Dresses!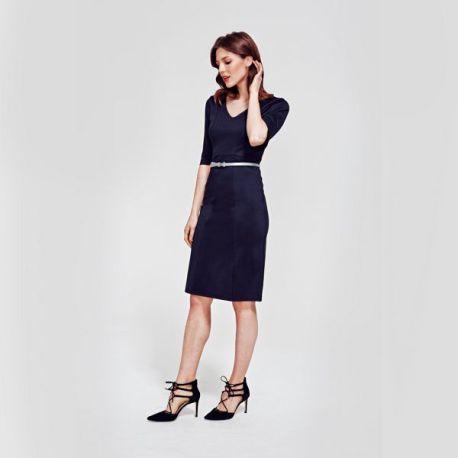 Ponte dresses are yet another must-have workwear wardrobe essentials that are extremely comfortable and capable enough to flatter almost every body shape. A wrinkle-resistant fabric and well-fitted structured indeed make these dress a dream item for working women to own. Ponte fabric is structured enough to flatter any body shape that it can be worn all day long without any discomfort. Accessorize it with a pearl neck-piece or simply wear a blazer over it, a Ponte dress is perfect workwear staple, you must own.
4 # Blazers!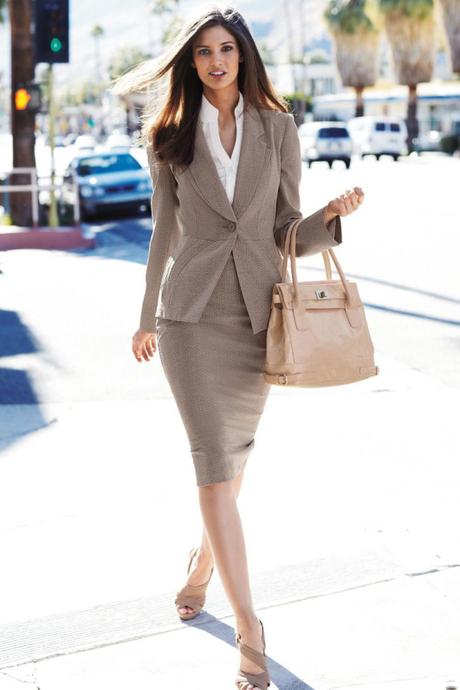 Considered as the perfect topper for most of the workwear outfits, blazers help you attain that polished, professional look with ease. Not only ideal for office wear, but these are casual enough to wear on night-outs on the town. Available in myriads of color, texture, designs, styles, and patterns, there are plenty of options to choose from. While buying one for yourself, all you need is to simply select the one that goes well with your outfit.
Quick Makeup Tips For Work!
1 # Invest in Organic Products!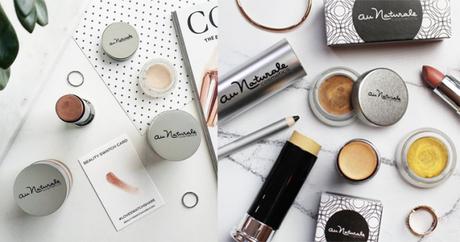 Whether you apply foundation or eyeshadow or a makeup base or any shade of lipstick, make sure you ditch your favorite drugstore product and opt organic products so as to maintain the beauty, youthfulness and natural glow of your skin. Unlike the regular makeup products, the organic cosmetic item does not contain any type of chemical or paraben in it and are made of natural ingredients that enhance your skin naturally.
Moreover, most of the organic makeup products contain essential vitamins and minerals that nourish your skin and preserve the vitality and elasticity of your skin with regular use.  Grab best deals and offers on all your favorite organic makeup products with fave promo code, a code that will help you enjoy a huge discount on every purchase.
2 # Keep It Natural!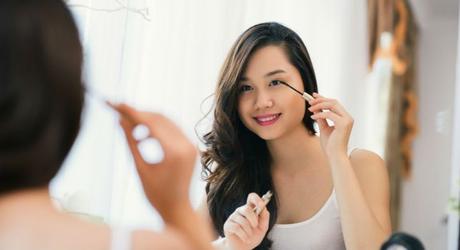 No makeup look is the latest trend today. The no makeup look means, not going bare-faced to work but it is keeping your makeup low and natural. This means you don't have to overdo your makeup and use just a two or more makeup product. For a perfect minimalist makeup, all you need is to put some face cream, an eyeliner and a nude tone lipstick (preferably a matte lipstick).
Follow these fashion and beauty tips to flaunt a unique style of your own at your workplace.