I'm sorry, I'm a bit sick of the gun debate right now.  I have faith that it'll be handled and democrats will get their way.  Sort of the same way I knew Pres. Obama would win re-election and therefore went practically the whole election season only writing a few posts.  Anyways, there's other news out there and in honor of First Lady Michelle Obama's birthday, I'll only post the warm and fuzzy political news.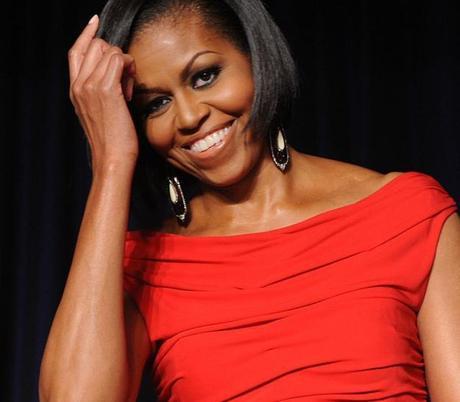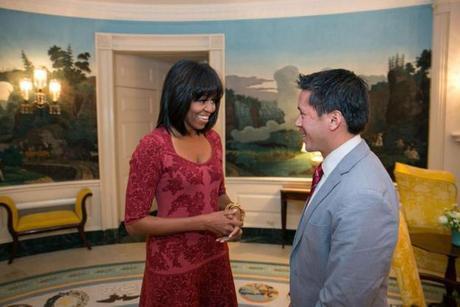 Today is Michelle Obama's Birthday!! Guess what her age is?……. …. … 40 freggin' 9.  I pray I look this good when I get old. And she got bangs for her birthday! I like.
In other news, the markets closed today at a 5-year high.  Great economic news, and happy to see we're still on the right track regardless of the republican's lack of responsibility.  This is via Reuters,
A pair of economic reports lifted investors' sentiment. The number of Americans filing new claims for unemployment benefits fell to a five-year low last week and housing starts jumped last month to the highest since June 2008.

Strength in the housing and labor markets is key to sustained growth and higher corporate profits, helping to bring out buyers even on a day when earnings reports were mixed.
Good news! Glenn Beck sort of outs himself as spreading conspiracy theories that he knows has no truth.  Bad news is that Beck probably doesn't realize it.  So everyone knows Glenn Beck is known to spread lies and conspiracy theories he know aren't true just to make a lot of money off the weak minded…and he has made a ton of money.  However on his radio show, he inadvertently let the cat out of the bag by telling us, if he were "Satan", how he would actually spread said lies.
Few days ago, the NRA released an ad calling President Obama names and attacking his kids.  Well Gov. Christie released a statement and put it on his youtube channel saying the NRA ad is reprehensible.
Well, that's about all I got.  Not easy to find good news in politics anymore.