For those in the Baltimore-DC area, we've had a rainy past few days...which always reminds me of the classic Counting Crows song "Raining in Baltimore." Gotta love Counting Crows! 
Anyways, on this particular cloudy, rainy day, I decided to add a pop of color with a bright yellow blazer. And it totally goes back to my love of citrus colors this season! I'm also loving the color blocking trend right now and this skirt by Collective Concepts demonstrates it just right!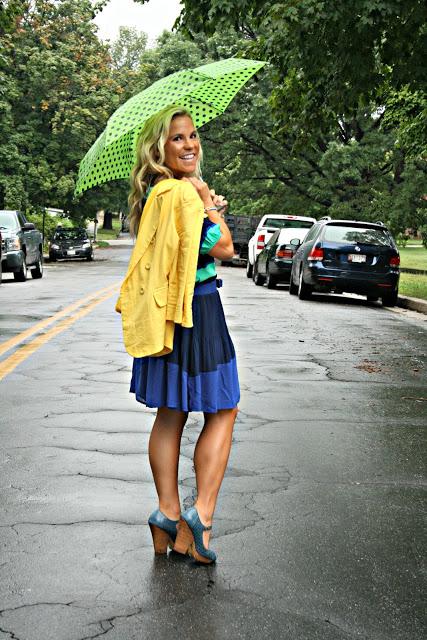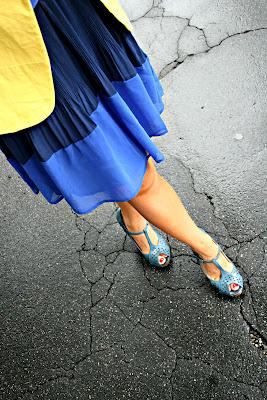 I've found myself drawn to skirts with pleats just like this one...they seem to add a little extra pizzazz!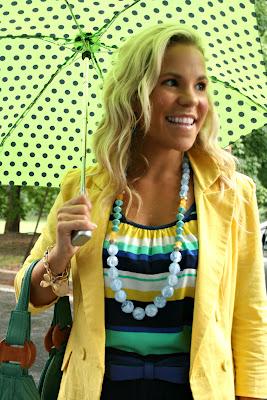 Yellow blazer - Very J; Striped blouse - Glam; Purse -  Poppy & Stella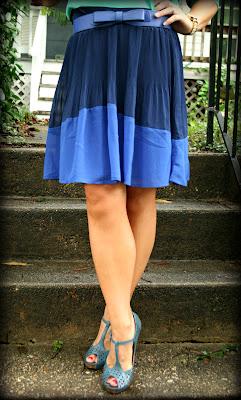 Shoes - Poppy & Stella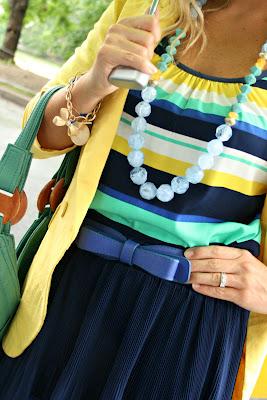 Bow belts are so cute and I thought this one really "tied" the whole outfit together!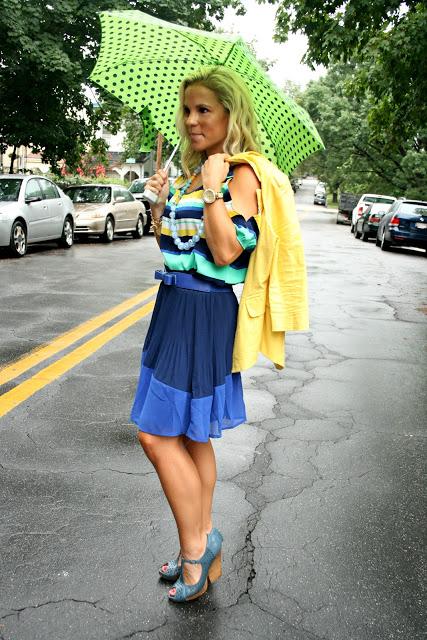 Watch - Michael Kors; Necklace - A Loehmann's find
So lesson learned today...don't let a rainy day bring you down...just brighten it up with lots of color and fun trends...and before you know it Mr. Sun will be out to play again!!
Photo credit: Nicole Diffenderfer - [email protected]

ail.com

Xoxo
Baltimore Blonde :)