There isn't a piece in this outfit that I don't love.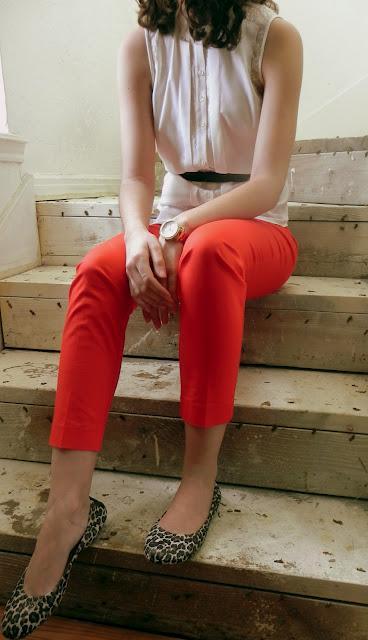 These red slim cropped pants from Gap are perfect. Not only do I love the length and the slimmer fit of the pants, but there's a seam that runs vertically along the back of each leg which is very flattering.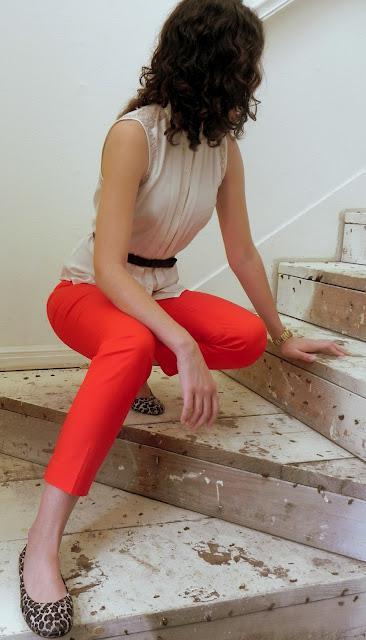 I LOVE the lace detail on the shoulders of this blouse! Thank you Ann Taylor!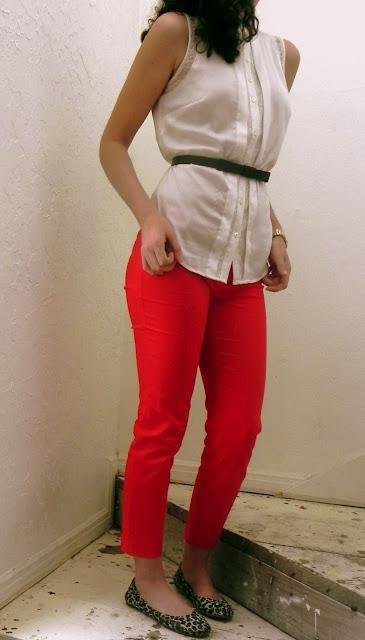 This Ann Taylor bow belt is one of my favorite accessories. I use it to add a little bit of shape to my loose tops.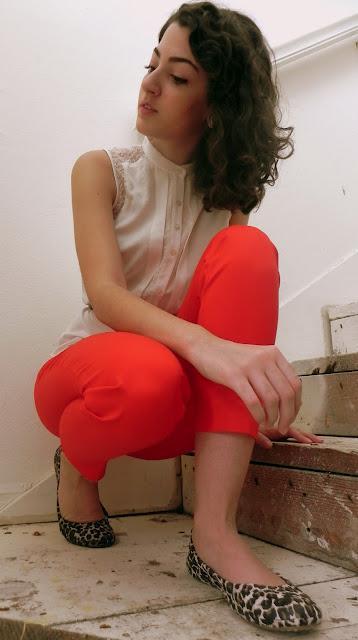 My leopard Lucky Brand flats are a perfect pop of print to a simple outfit.


Top: Ann Taylor

Pants: Gap

Belt: Ann Taylor

Shoes: Lucky Brand

Watch: Fossil