Ahh, testing. In education, you can usually count on at least one time of the year when the energy in your school shifts. As School Counselors, I think we are in a unique position to see and feel the shift in our students, staff, administrators, parents, etc.
In my experience, this energy shift usually occurs slightly before, during, and shortly after state testing. And it comes as no surprise. Almost everything changes when testing comes along – schedules, closed doors, seating arrangements, staff assignments, access to materials like laptops, and my personal favorite: voice level expectations – it seems like everyone goes around whispering, even when no longer near a testing environment.
This year, I had a few teachers reach out to me about doing a lesson to address their students' concerns and anxieties regarding the state tests. I thought about doing simple test taking strategies or stress reduction techniques, but then my previous work with mindset seemed to make the most logical sense. After all, how we think about things greatly impacts our stress level and ability to perform on challenging tasks.
So, I put together a lesson for my 3rd-5th graders to talk about the upcoming testing and mindset. I let the students share their thoughts and feelings about the tests – many admitted to feeling stressed, pressured, nervous, and worried. We then shifted to talking about what they thought mindset is, and the difference between open and closed.
I wrote a couple of statements on the board to help them understand the difference. Under closed mindset, I wrote: "I can't do this" and "This is too hard." They told me someone who said those things to themselves wouldn't learn or do very well on the tests. Under open mindset, I wrote: "This is hard, but I'm going to keep trying" and "I can't do this…yet." Comparing the two, students commented on how much better someone who said the last two statements would learn and perform on test.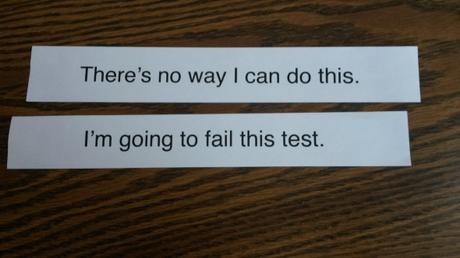 Next came the fun part. We formed a circle and I put a recycling bin in the middle. I gave one student at at time a slip of paper that had a closed mindset statement on it. After reading it out loud, I asked the class how we could change the words to make it open mindset. Once I was satisfied that we really changed the words to change the mindset, I instructed the student holding the slip of paper to crumple it up as tightly as they could and chuck it into the recycling bin. My students had a blast with this activity!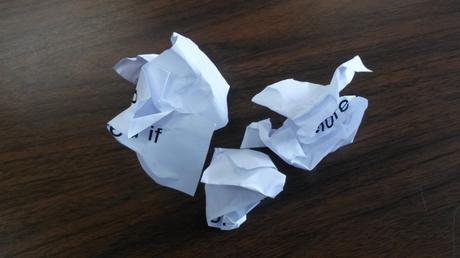 To wrap up, we watched Rock This Test! The video is adorable and the tune (set to "Dynamite" by Taio Cruz) is super catchy! I asked students to be thinking about what kind of mindset the students in the video have, and I let them share their opinions and reasons why afterward.
I received great feedback from students and teachers alike about this lesson and how they could easily incorporate mindset for not only the state tests, but any challenge they ask of their students!
If you would like to access the mindset statements I used in this lesson, please click here.
I hope this gives you another tool to address testing anxieties in your own schools! And if your school has already completed state testing, I'm sending an online high-five your way!