Welcome back to my paper mache Dark Butterfly project.  
As you can see below I attached her head.   I know, she still looks creepy.  As I said earlier, this will change radically when she has lips and eyelids and hair (well, the equivalent of hair).   You'll notice I also added breasts.   Max was curious about these.   She will have scales when she's finished.   That will change how you perceive her anatomy.  On the right you can see the beginnings of her wings.   You can also see her fingers and toes in the upper right hand corner of the photo.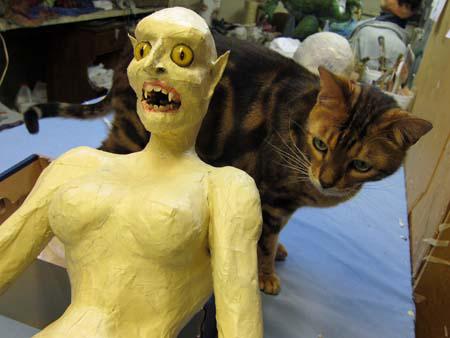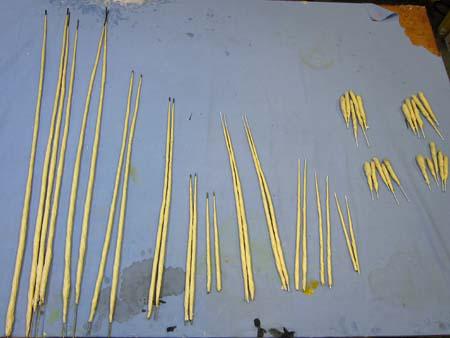 Below you can see how I attached the framework for the wings.   I just punched holes in the paper mache back and stuck in the long, tapered spines (I'm not sure what you call these, they will be the substructure of the wings).   On the right she is ready to have the cloth draped over the spines.  It's hard to see here, but I have strings connected to the ends of the spines.  These are connected to the ceiling.   This is to support the weight of large pieces of cloth soaked with glue.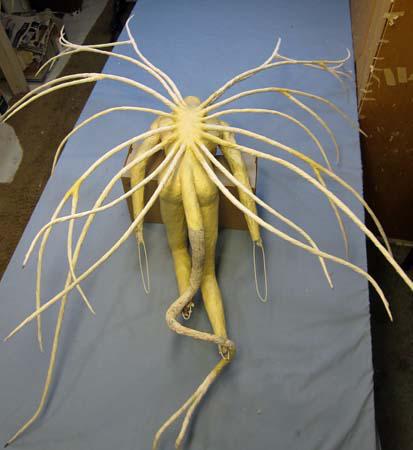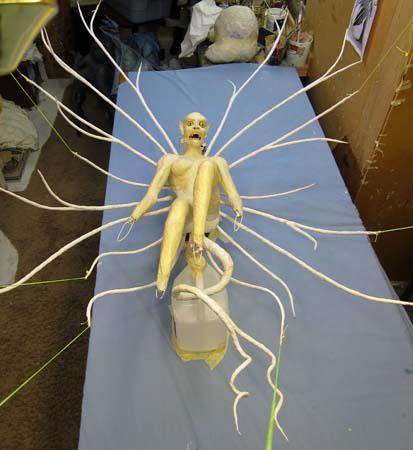 Here she is with the cloth draped over the spines.   I let this cloth dry over night.   On the right you'll see Eddie complaining.  He wanted me to stop working on the butterfly and to give him food.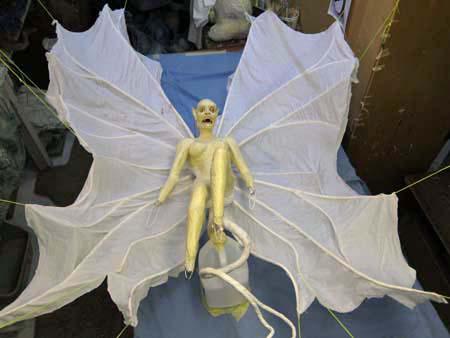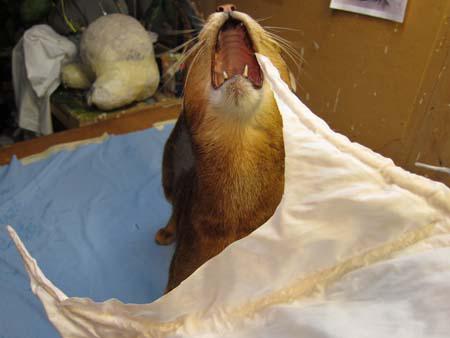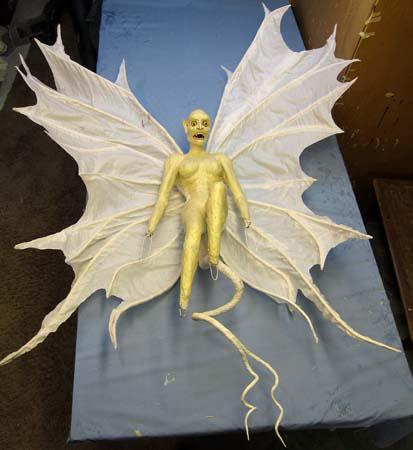 Here she is with her wings trimmed.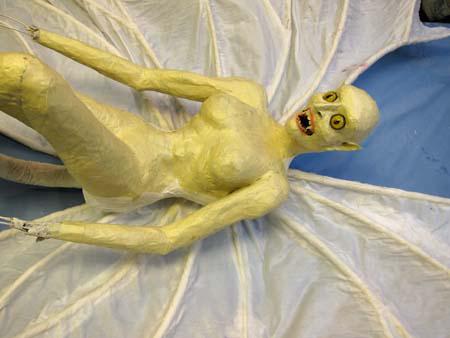 A little closer look at her upper body.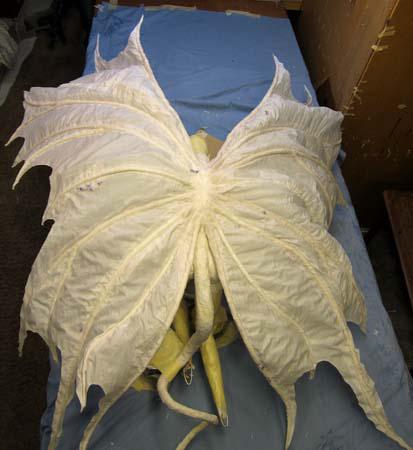 And, for what it's worth, here is what she looks like from the back.  I added cloth mache to the backs of the spines.
Thanks again for stopping by.  Happy Holidays to you all.