See, how's this for quick.  I realized that I haven't posted everything I've done on my paper mache Dark Butterfly.   I've made some jaws for her.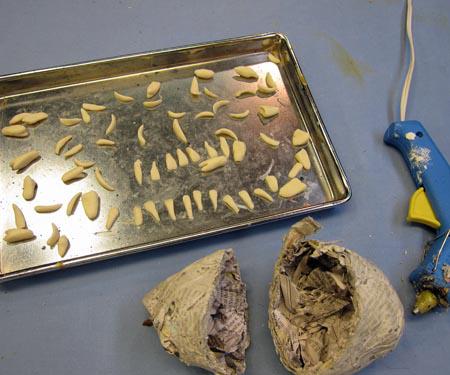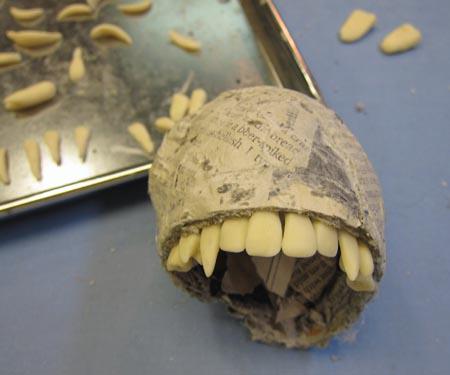 As usual, I cut open a paper mache ball.  Then I made some teeth out of Fimo and hot glued them onto the shell. By the way, I have some possible great news on this front.  I found a product being sold at this TAEA conference that may work better than polymer clay for teeth.  I'm cautiously optimistic.  I'll let you know what I think after I use it.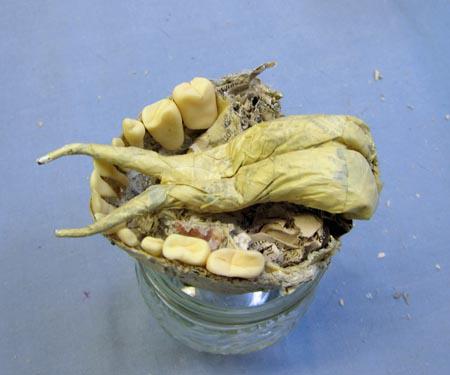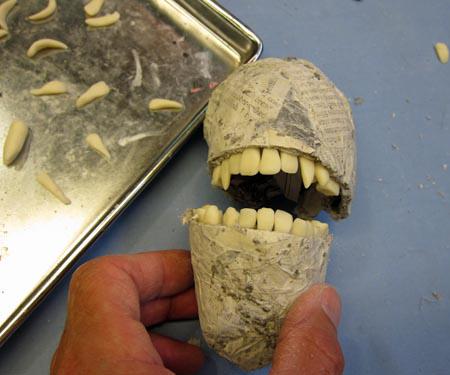 I made a tongue the usual way.   Here is what they look like together.   Don't worry, I'll cut away some of the paper mache shell on the bottom.   The lower jaw won't look like that.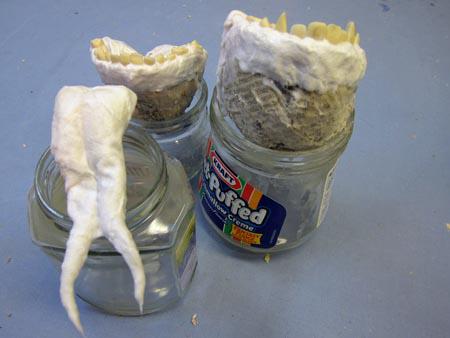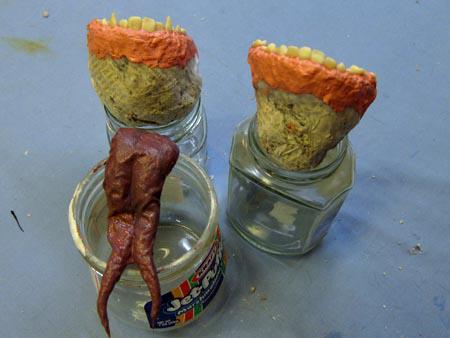 Here they are after putting on the cloth mache.   And here they are after painting.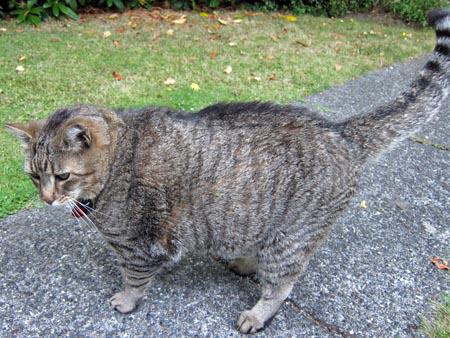 You know I love cats.  This one is my neighbor's cat, Phil.  This photo doesn't do him justice.  He is enormous.  He is super sweet.  He lounges on my front lawn, rain or shine and welcomes me when I leave the house.  
Thanks for checking in.   More soon.  I'm excited about this project.
Dan