I was so excited when I was asked to do some guest blogging for Paper Runway magazine! I love Paper Runway and I love Etsy so what could be better than combining the two. There is so many amazing paper products on Etsy so it was very hard to narrow it down but here are a few of my favourites – happy shopping!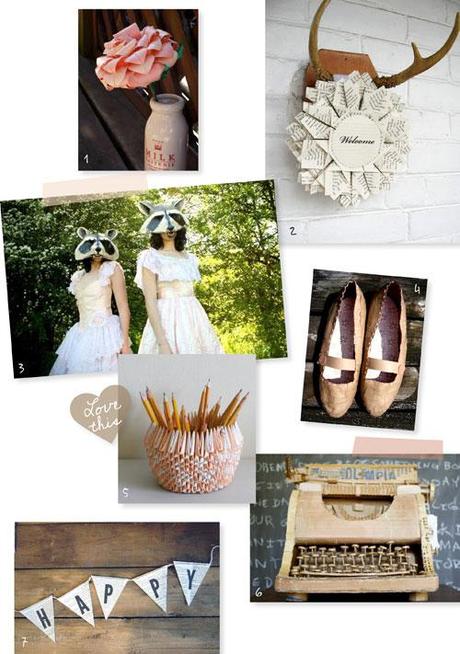 1 Origami paper rose | www.etsy.com/shop/MyBohemianSummer
2 Recycled book paper wreath | www.etsy.com/shop/bookBW
3 Papier-maché raccoon mask | www.etsy.com/shop/CaptainCat
4 Paper sculpture shoes | www.etsy.com/people/TheDiggingestGirl
5 Origami paper bowl | www.etsy.com/shop/RutisRoots 
6 Cardboard typewriter | www.etsy.com/shop/Stacie013
7 Recycled book banner | www.etsy.com/shop/saratops 
Shannon x
Shannon Morton has spent the last 15 years working in the publishing industry and has been the Art Director of many magazines including Donna Hay magazine in Australia and Livingetc magazine in the UK. She now runs her own graphic design company and enjoys creating lovely things for people and their businesses.
Visit Shannon at www.shannonmorton.com and  www.ohhowverylovely.blogspot.com.