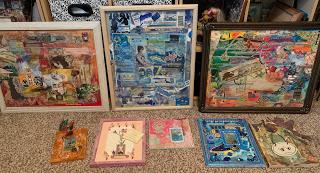 I've pulled 63 pieces of art from my studio since the 1st of the year.  I have a piece in the Valentines for Aids show at the Flying M. I have 7 pieces at the C.W. Moore lobby show. I just hung the pieces above at InDepth Solutions as their artist of the month. I have 5 pieces in the BSU Earth Day Exhibit which is on the Second Floor of the Albertson's  Library at BSU. And I am the artist of the month for February at Gallery 55 in McCall, ID.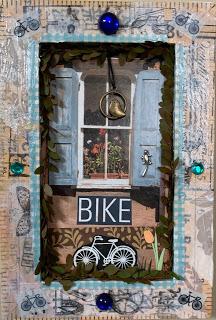 Bike A new mixed media piece I made this week.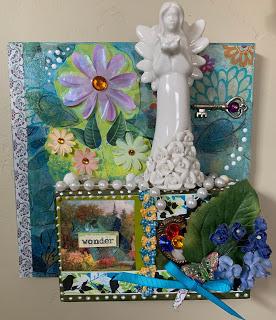 Wonder 8 x 8 We are Women Fundraiser April 11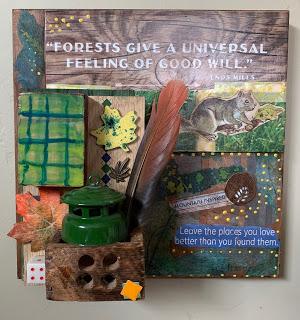 8 x 8 for We Art Women Fundraiser- April 11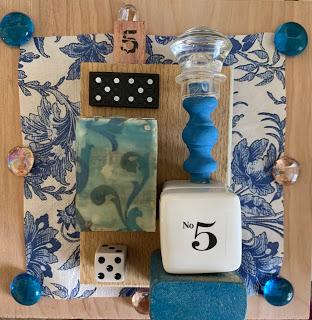 No. 5 8 x 8  We Art Women fundraiser- April 11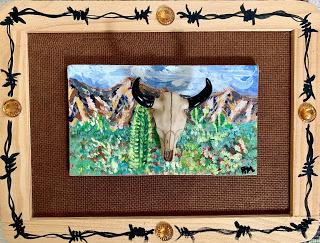 Another new piece this week. Original acrylic painting of the McDowell mountains in AZ. with a cow skull. Mounted on an old chalkboard, hand painted with barbed wire and added embellishments.