Urban Decay has turned neutrals into the biggest makeup trend with their two Naked eyeshadow palettes.
And the cosmetic company is about to do it again with a third Naked palette.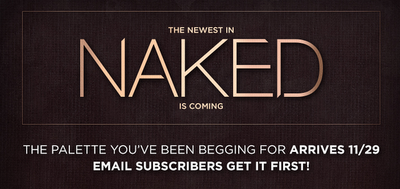 While the company has no revealed what the new palette looks like or what colors will be in it, it has only announced that it will be revealed Nov. 29 -- in TWO DAYS!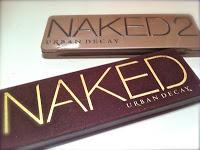 The only other detail that has been released about the new Naked palette is that it will be smaller than an iPhone, which Urban Decay posted on its Facebook page.
If you want to be one of the first people to see and buy the new Naked palette, click here to subscribe with your email address.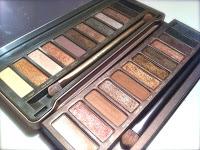 If you are like me, I LOVE both of the previous two Naked palettes and I use them everyday and for every occasion. While the colors are neutrals, they range from pinks to golds, greiges and deep blues and blacks in both palettes so that you can create many different looks. They also range from matte, satin and glittery finishes.
The first Naked palette comes with a Good Karma eyeshadow brush and a travel-size Eyeshadow Primer Potion in the original formula. The second palette includes a double-ended, cruelty-free Good Karma/Crease Brush (which is only available in this palette) and a travel-size Lip Junkie lipgloss in Naked. Both palettes include 12 pigment-rich eyeshadows and cost $50.
If you're interested in buying one of the first two Naked palettes, you can find them on Urban Decay's website as well as at Ulta and Sephora locations and websites.
- Nic