I'm pretty much always looking for the next project to do around the house, and I've had something like this in mind for awhile now, and then got super-inspired when I saw | this | on one of my favorite blogs.
The last time I was at St. Vinnie's I was looking for a clutch to make | this |, but instead, came across this lovely piece of art and snatched it up for $2.99.
(Bear with my, all the photos were taken from my phone because, let's be real, somedays I'm just too excited to get my project done and don't want to mess around with the camera)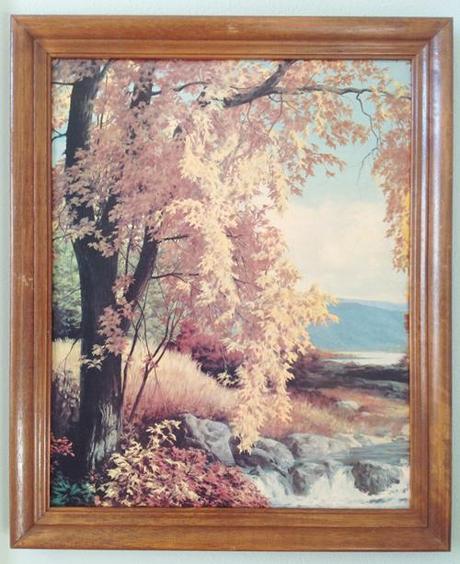 I came home and popped it out of the frame, then gave the surface a good wipe- SICK!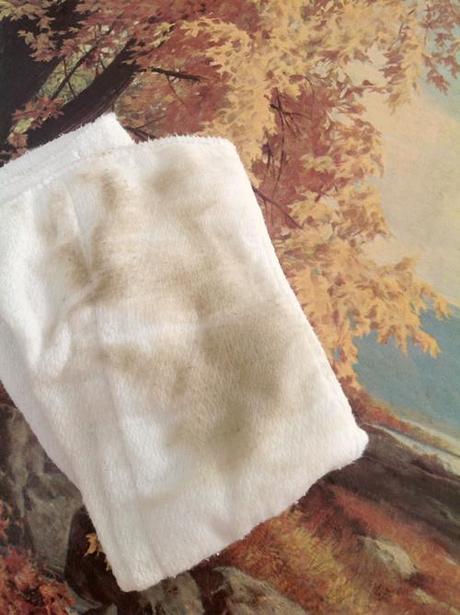 Our local Ben Franklin Crafts has a die-cut machine, so I purchased a piece of vinyl and then cut out the letters. Next, I measured the piece of art and decided how I wanted to space out the letters. I used a level to line them up, but you can also just stick the letters on willy-nilly for a more random look, like the one | here |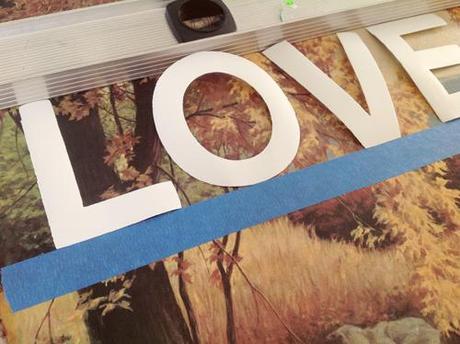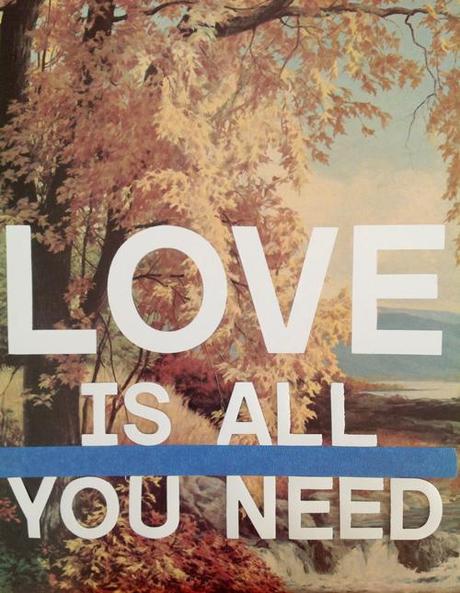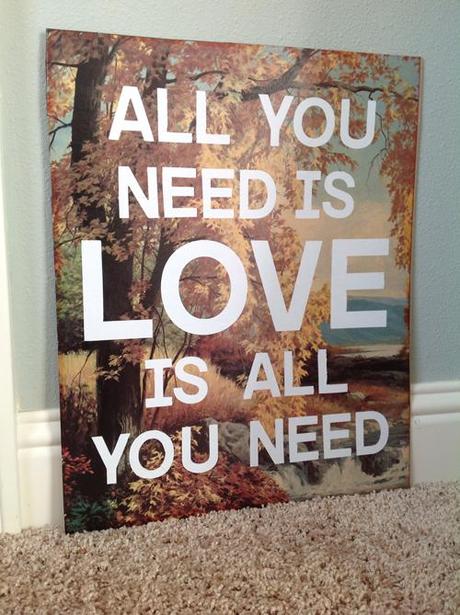 Once you have all your letters on, apply a coat of spray pray paint! I just used white, but you could use any color. My spray paint was a little cheap I think, so I ended up doing 2 coats, and you can still slightly see through it, but I don't necessarily mind it.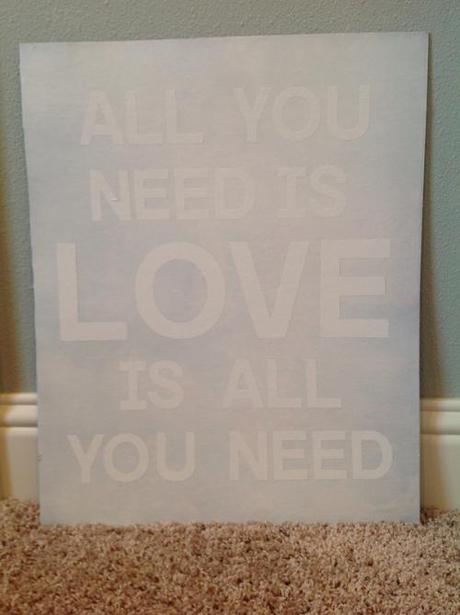 Allow to dry at least 24 hours and then carefully peel off the letters! On a few of the larger letters, I peeled them off too quickly and part of the painting came with it.
Oops!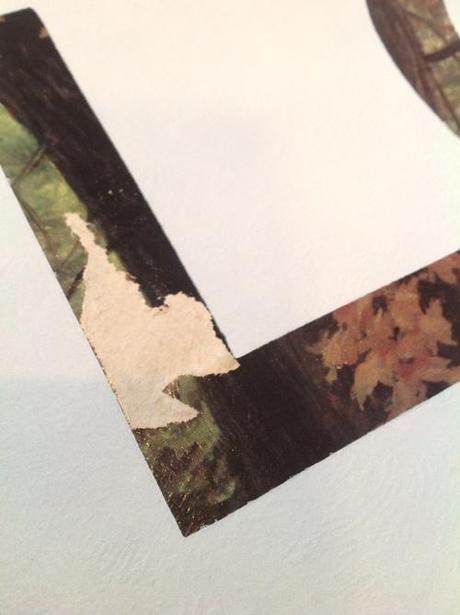 No big deal, it kind of just looks like it's part of the design. Kind of.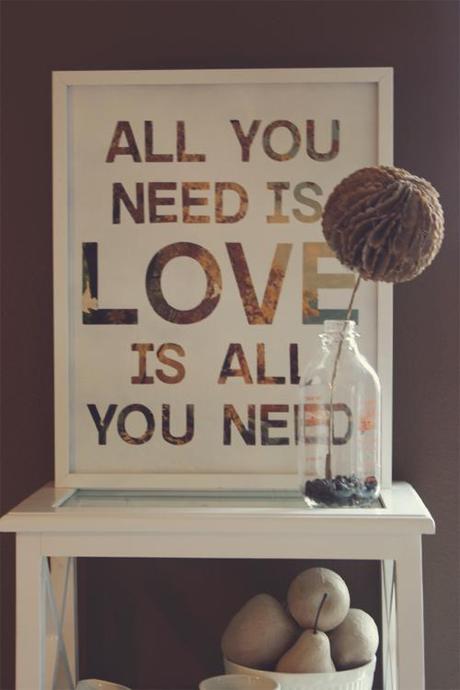 Hang up, and enjoy!
P.S. You can also achieve this look using Photoshop, then just take it to a printer (like Staples or Kinkos) and have it printed out.
Come back tomorrow for a tutorial on how to do just that!