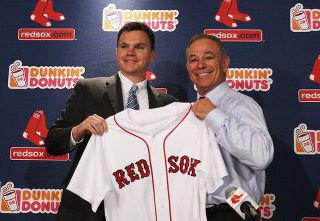 Bobby Valentine officially met with the media at Fenway Park on Thursday afternoon. Interesting how many writers from the New York papers were on hand for it.
I was wondering just before the conference began: what number will Bobby V wear? He wore number 2 at both Texas and with the Mets, but Jacoby Ellsbury has that.
He was seen putting on a jersey with number 25 on it.
Let's hope he makes Tony Conigliaro and Mike Lowell both proud.