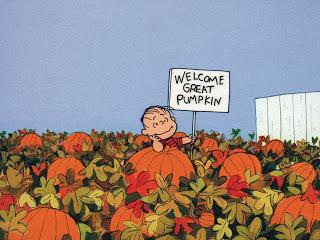 Trivia Night at Professor Thom's officially moves over to Tuesday nights beginning this Tuesday, October 31st at 8:30 PM. And since it is Halloween Night, the Special Category will indeed be "Halloween Trivia", seven questions connected to the holiday. The Q Train lightning round will be "Horror Films Trivia." I will give you the names of ten famous horror films throughout history, and you will tell me which decade it had its original release. (It will be originals only, no r

emakes.)


The Sneak Peek question for this week is:
"In 'It's the Great Pumpkin, Charlie Brown,' who did Linus mistake for the Great Pumpkin?"
I hope many of you can come out on Tuesday nights from now on. Looking forward to seeing you on Halloween Night for a great night of Trivia!