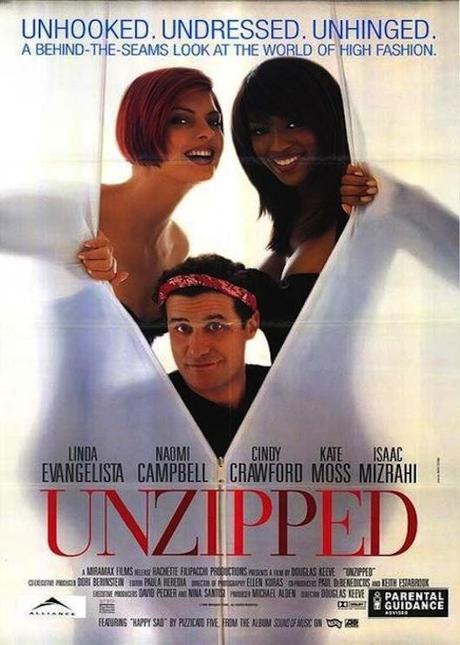 I'm a city gal, which means that I cut corners to make do. One of the things I forgo is television, but that doesn't mean I don't get my fair share of eye candy. Netflix provides endless movie and TV shows for my viewing pleasure. I'm usually a movie type person, but while cutting a cotton brocade for a Japanese dress I have already shown you, I switched over to documentaries and came across this gem – Unzipped. It shows Isaac Mizrahi over the course of several months as he prepares for one of his 90s runway shows. Even though we live in separate worlds, kind of, I connected with him on so many levels throughout the biopic.
At the beginning, he says that he has a low threshold for pain and criticism, but he also hates mediocre. I thought more about this. His job is to create wearable works of art that are critique by others, but if he's not good at people saying bad things about him, why is he a fashion designer? Maybe his addiction to be being the best, and not just average, overrules his fear of negative comments. I can relate. I don't brush off criticism well and each negative comment I receive, even if it points out a spelling error, is like a jab in my stomach or chest, mostly because it points out that I'm not perfect, that I made a mistake, and that I'm just average too. Yet, here I am, a blogger, whose role is to put her life out there for everyone to see. Why do I do it? Because the positive comments, the comments that go something like "Oh, that's gorgeous," or "love what you made" trump the not so good ones. I wish I could say that what I do isn't influenced by others but I'm going to be honest, it is. I hope that's not too selfish or too harsh.
Just before his show, Isaac stands in front of the stage and says that every designer waits for and dreams about that moment their show goes live. There's so much momentum that builds the months and weeks before, when everything is being made, that it's an incredible feeling when everything is on the stage. How true is this? Can you relate to that build up of anticipation when making a garment and when you finally finish, photograph, and blog about it, feel so rewarded and fulfilled? It's what I wait for every project – that moment when everything is complete and visible for all to see. "Look what I made!"
Do any of you relate to this?