Congressman X is right: Americans really are willfully ignorant, naive, and easily-manipulated sheep.
In the space of just 6 months, bombarded by media propaganda, the percentage of U.S. adults who oppose the insanity called transgender "right" to use public restrooms of their imaginary gender instead of their biological plumbing, plummeted 13% — from 64% last November to 51% today.
At the same time, the percentage of Americans who approve of this contrived transgender "right" increased 12% — from just 21% last November to 33% today.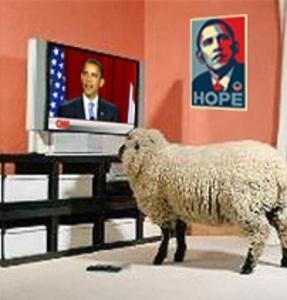 From Rasmussen Reports, May 17, 2016,
Americans appear more receptive to letting transgender people use the bathrooms they prefer [….] The federal government has ordered all public schools in America to allow transgender students to use the bathroom of the gender they identify with, and 33% of American Adults support this decision. The latest Rasmussen Reports national telephone survey finds that 51% oppose allowing transgender students to use the bathrooms of the opposite biological sex. Sixteen percent (16%) are undecided. (To see survey question wording, click here.)

This compares with 64% who were opposed last November to a U.S. Education Department directive allowing transgender people to use the bathrooms and locker rooms of the opposite sex. Just 21% were in favor, while 16% were undecided.
Even more astonishingly, Americans who have elementary and secondary school age children, i.e., those most directly impacted by the Obama administration's latest order, are only slightly more opposed (55%) and less supportive (32%) of the POS's directive, ordering public schools to allow so-called "transgender" students to use the bathrooms of the opposite biological sex. 13% of the parents are not sure.
BAAAAAH!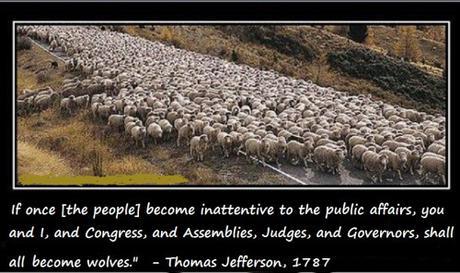 See also:
Harvard Law prof: Treat conservatives as defeated war criminals

(on conservatives having lost the culture wars)

Bruce 'Caitlyn' Jenner miserable; may 'de-transition' back to being a man

American College of Pediatricians speaks truth on transgenderism

The truth about transgenderism and 'gender reassignment' surgery

When did transgenders become all the rage?

Madness: Olympics to allow pre-op male-to-female 'transgenders' to compete as women

Transgender surgery now covered by bankrupt Medicare

A transsexual regrets his 'gender reassignment' surgery

The dark side of the push for transgenderism: Sex with she-males

The Devil is transgender
~Eowyn