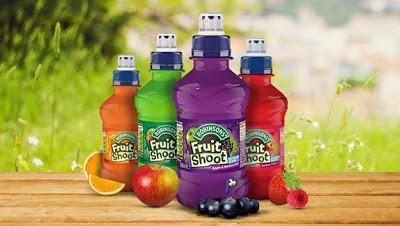 I'm always looking for great products to include in my kids' school lunches, so I was pleased to hear that Fruit Shoot, one of the top kids' brands for parents in Europe, is now available in the U.S. -- just in time for back-to-school season! A refreshing fruit juice drink, Fruit Shoot is made with real juice from concentrate and contains no artificial flavors or high fructose corn syrup. It comes in six delicious flavors: Strawberry & Raspberry; Berry Burst; Orange & Mango; Pink Lemonade; Apple; and, Wild Berry Grape.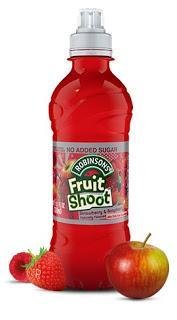 This was my boys' first week of school, and they were delighted to take a Fruit Shoot in their lunch each day. The brightly colored bottles were very appealing, and they told me that all of the flavors were yummy! I love that Fruit Shoot is made with plenty of water to help my kids refuel. It even has a re-sealable sports cap, so they can finish them later if they don't have time at lunch without worrying about spills in their backpack. Fruit Shoots are ideal for taking to sporting events or even just outdoor play.
Fruit Shoot believes that kids who are given the freedom to play adventurously are happier, healthier and more confident. That's why Fruit Shoot is asking parents to give their kids a Fun-Filled Hour of Play each day after school as a vital, healthier alternative to screen time. Get outside and soak up the rest of the season's warm weather with outdoor activities like kickball or Frisbee. And don't forget to have them take along a Fruit Shoot so they stay well-hydrated!
Fruit Shoot can be found at major grocery stores nationwide (click here for their store locator), and on the menu at select Pizza Huts.
Visit Fruit Shoot through the links below:
Website: http://fruitshoot.com/united-states
Facebook: https://www.facebook.com/FruitShootUSA

Disclosure: I received a complimentary product sample to facilitate my honest review.