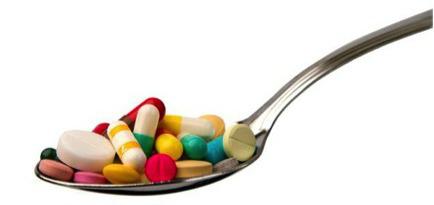 If you're anything like me you struggle with taking your vitamins everyday. Or even every other day. Or even once a week. Seriously, these so-called health pills might as well as be the size of golf balls as I shudder at the very thought of having to swallow them on a regular basis! So I might not be very good about taking my vitamins often enough, but I've recently discovered a multi-vitamin for my skin…no glass of water required! Repechage C-Serum (the C is short for cytoserum) is a super concentrated seaweed extract, which is rich in vitamins, minerals, amino acids, and trace elements. What's the deal with seaweed, you ask? The seaweed extract is the key to this all-encompassing serum as it provides major moisture and hydration and helps speed up cell regeneration, leaving your skin hydrated and rosy. On a personal note, I've used this for several weeks now and am loving the smoothness, evenness, and plumping effects. Team C-Serum, all the way.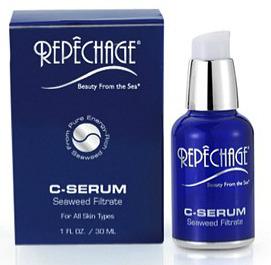 So, beauty enthusiasts, if you're looking for another way to get your vitamins in, this vitamin-packed topical serum has got you covered (pun intended). No horse pills or glass of water needed…
Crows' Feet, Cupcakes, and Cellulite does not accept compensation for any product reviews. Samples may have been provided. Opinions are the author's own.