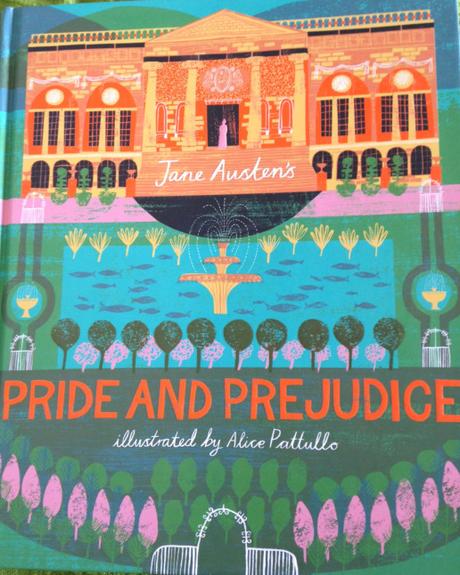 The unthinkable has happened; despite feeling like a twelve year old inside, last weekend, I turned 30. This was a birthday I was not particularly looking forward to; I'm sure I don't need to spell out the various existential crises that I had swirling around inside my head as the seemingly enormous figure loomed and I contemplated the failures of my lost youth. However, one week on, I can report that I am feeling absolutely fine, and no different to the 29 year old me whatsoever. I may have achieved precisely none of the goals the younger me had expected by the time I reached this grand old age, but my life has wandered down many different paths that the younger me never even imagined I would tread, and my dreams and ambitions have altered as I have rerouted myself on the map I had previously marked out.In my twenties, I had a lot of fun and I also experienced a lot of heartache. I made wonderful friends and said painful goodbyes to some old ones. I fell in love and out again, I moved countries, I tried different jobs until I was lucky enough to find my true vocation, I moved house more times than I dare to count, I travelled, I explored, I took risks, I rejoiced in my successes and I cried over my many failures. I learned how to do grown up things like unblock my own sink, fill in a tax return, bake bread, manage my finances, change nappies and look busy at work. I also learned the truly important stuff that you don't really think about when you leave university and launch yourself into your twenties: that the things I was afraid of doing were not as frightening as failing to do them, that listening is more important than talking, that it's far more rewarding to help someone else than push yourself forward, that happiness does not lie in money and status, that you can't impose the expectations you have of yourself onto other people, that true friends really are worth their weight in gold. So, despite the fact that I don't have an awful lot to show for myself other than an impressive collection of books and the half dead contents of a miniature greenhouse, I don't think I've done too bad a job of my first three decades. I'm looking forward to seeing what's in store as I tentatively paddle into the next one!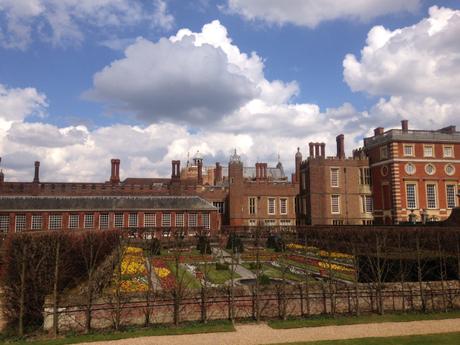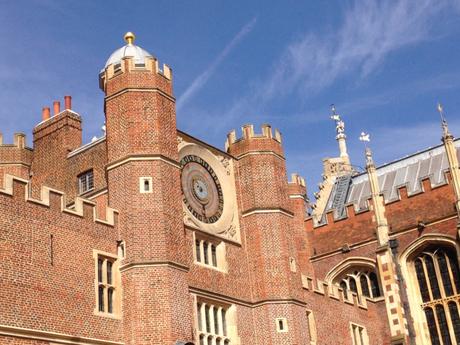 In between attempting to keep myself from falling into an abyss of despair, I have been up to quite a lot over the past month or so. I had the great joy of visiting Hampton Court Palace for the first time, which is impossibly beautiful and full of so many delights that you could stay for a week and still not see everything. I loved the intricate details in the windows and mouldings that revealed the changing occupation of the rooms over the years, the melange of Tudor and Baroque architecture, the acres of gardens filled with a rainbow of tulips and daffodils, and the miles and miles of delicately wrought iron fencing that separates the gardens from the Thames, which flows rather lazily past as if it were a mere country brook. It's magical, and highly recommended. Though, this was a description of my first visit; it wasn't quite so magical a couple of weeks later, when I took my Year 8s on a school trip and lost three of them in the maze…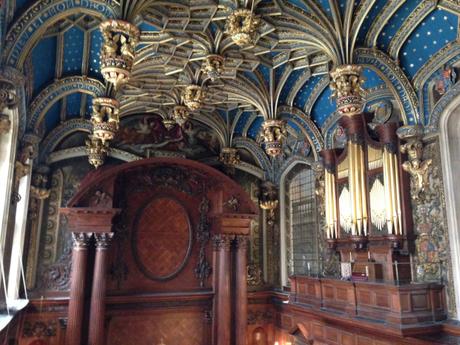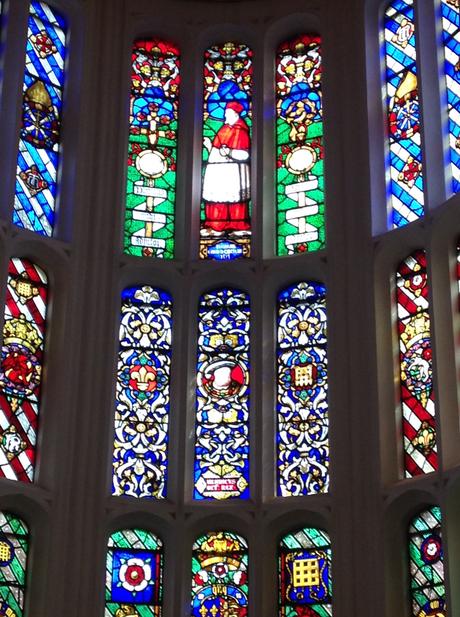 I popped to Broadstairs for the day with some friends in order to celebrate my birthday last weekend; it's such a wonderful little seaside resort, with a sheltered sandy beach, bracing cliff walks, a lively high street, plenty of excellent fish and chip shops, a brilliant 1950s ice cream parlour (Morelli's), a great second hand book shop, glorious historic architecture, and more Charles Dickens themed pubs, shops and restaurants than you can shake a stick at. Dickens loved this town, and used it for inspiration for many of his novels: perched on the cliffs above the bay is the Bleak House; now a B&B, and the home of the woman who inspired Betsey Trotwood is now the Charles Dickens House Museum. The winding lanes and huddles of beautiful, historic homes make it easy to imagine what it must have been like in Dickens' day, and it makes for a lovely day out from London: the high speed train from St Pancras gets you there in just an hour and a half.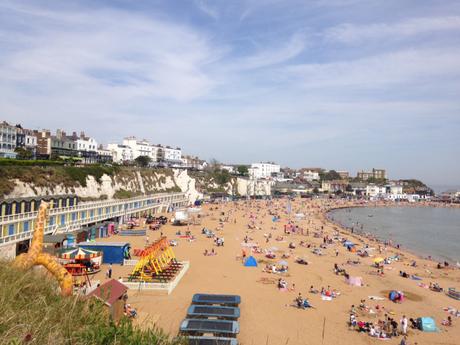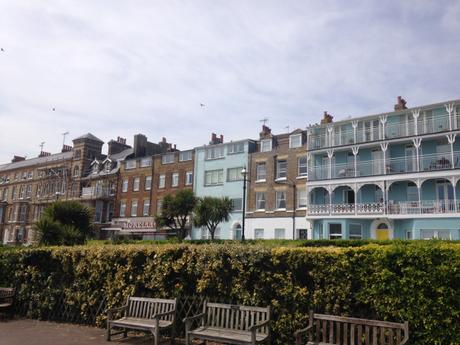 In literary news, now I am old I feel I can give up on books, and I found myself handing Sarah Waters' The Night Watch back to the charity shop after getting to page 100 and still waiting for something to draw me in. I was so disappointed, because I loved The Little Stranger, but I was drowning in description and found myself not caring for any of the characters at all. I've returned to a trustier source, and am now reading The Years, which is the only Woolf novel I've not read. It too is full of description, but this description is different; it transports me to another plane, and I am adoring every minute of submerging my senses in the world of the Pargiter family as they journey through the 19th and 20th centuries. On my way home from work the other night, I popped into Foyles for a browse and came out with this gorgeously illustrated edition of Pride and Prejudice; Alice Pattullo, the illustrator, is a wonderful artist who I've been interested in for some time, and her drawings bring a wonderful whimsicality to the text. I already can't wait to re-read it!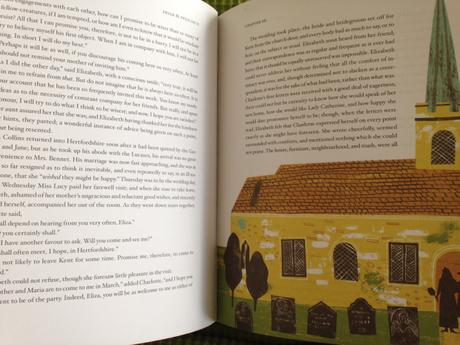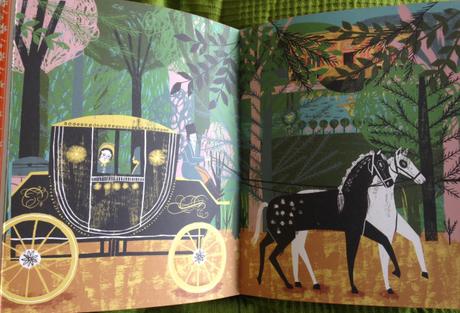 I also want to apologize for blogging so sporadically these days; it is not intention, merely circumstantial. I am still attempting to write a book (aim: finish by 40), I started learning the piano just over a year ago and it has become a rather unhealthy obsession (I recently passed my first ever music exam – Grade 3 –  which I was more proud of than any other certificate I have ever received!) and I have very little time to read amidst the general whirl of work and socialising and other hobbies. But from now on I resolve to be better at coming here more often and sharing more of what I am doing. It's been almost seven years since I started this blog, and it continues to be a source of great pleasure; I appreciate every single reader and I hope to give you more posts that are worth reading from now on! (Also, don't forget that Simon at Stuck in a Book and I record a podcast every two weeks, where you can hear our rambling opinions on a variety of bookish topics – you can listen to the latest one here!).