We went to Perth this week and I got to visit Mecca Maxima. Being in the country I do most of my shopping online so love it when I can get to a store and see things before I buy them.
I didn't buy much as there's nothing that I need, but I did pick up two things I've wanted for a while now.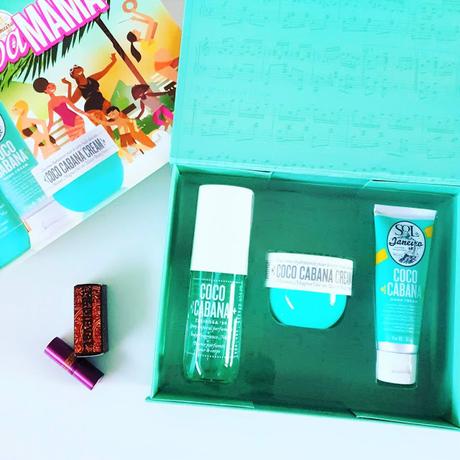 I love my Sol de Janeiro Bum Bum products and really wanted to try the Coco Cabana fragrance. One sniff and I was sold, it smells amazing. I wish they'd release a lip balm in this scent, it'd be heavenly. 
The set I purchased contains a fragrance spray, body cream and hand cream. I love to use the fragrance spray in my hair, the scent lasts for days and I get a lovely whiff whenever I flick my hair around (which I do a lot because it smells so good).
The other thing I purchased was a mini Lipstick Queen Medieval. I had to throw out my full sized one as it ancient and I really missed it. This mini version is great, I might actually finish it before it gets too old. If only all lipsticks were available as a mini.