The time has finally arrived where we are neck deep in tile, stone, adhesives and grout.  The tile installation for this master bath renovation has begun. These materials provide the overall character to this space and reflects the homeowners' personal design style and nature-inspired design sensibility.
With her profound connection to nature we were instantly drawn to a mixture of organic textures, neutral colors and natural patterns, which we found in stones, pebbles, woods and marbles.
It is all about bringing the outdoors in and tactfully combining the five natural elements of earth, fire, water, wood and metal into this space to create a soothing and tranquil spa environment.
Here is a visual reminder into the color/material palette of this "Nature-Inspired Master Bath".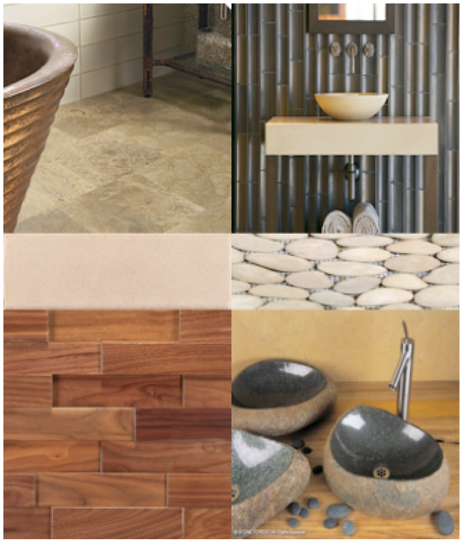 Investing in such specialized products and materials in turn requires precision installation!  While budget is always a factor in home design and renovation projects – do not select your tile contractor based on price alone!
If you have invested in unique and specialty products – then spend a little more and hire the expert proficient in working with these types of materials.  This will result in a finished quality product!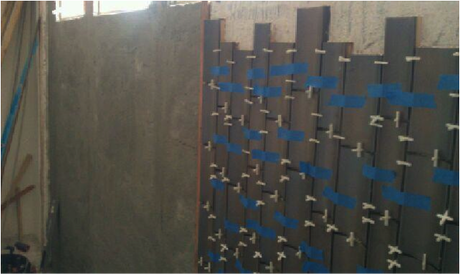 Intricate spacing, layout and patterning is essential for the installation of the featured bamboo tile wall.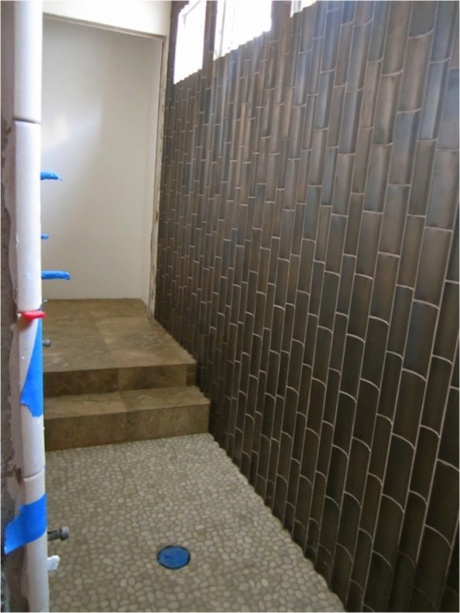 The (almost completed) bamboo-inspired wall tile adds a focal point and a sense of drama to this space. The natural pebble shower floor provides a gentle foot massage, while the Italian marble tile floor exudes a natural elegance blending a host of colors – unifying all design elements.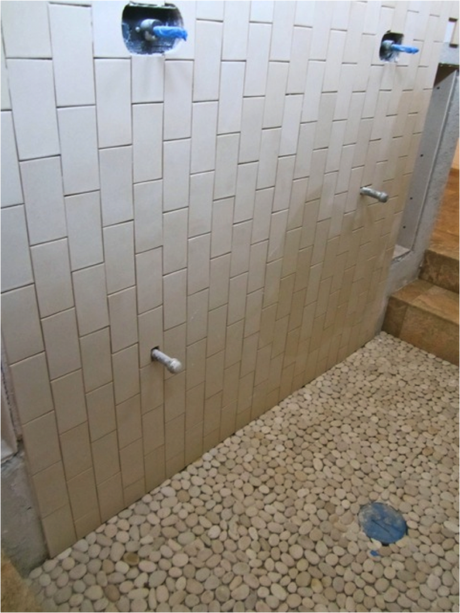 This 3'x6" matte stoneware tile installed in a vertical brick pattern on the plumbing wall tends to sooth the heavily textured materials scattered throughout the master bath and compliments the indoor/outdoor vibe.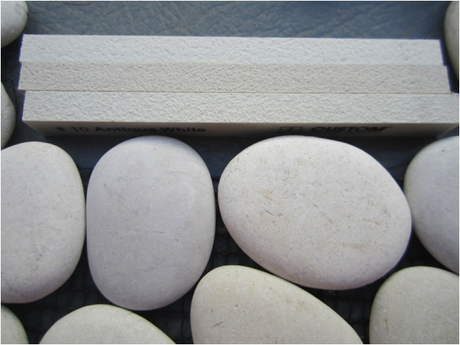 Selecting a grout color for the natural pebbled shower floor can be tricky.  If using a similar product – wet the stones first to get a sense of their true finished tone – then choose your grout color.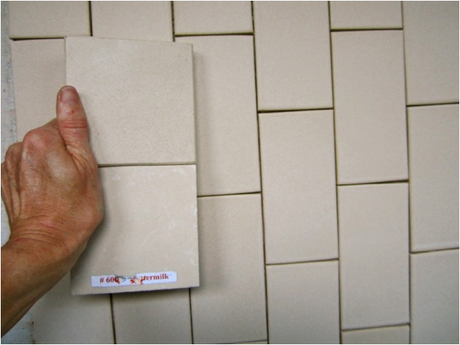 Making a final decision on the countertop surface material while using the matte stoneware tile as the inspiration. Cambria vs. Caesarstone.
And the winner is ……..
To Be Continued…
I would love to help you design your Master Bath Retreat.  Contact us at Interior Makeovers Inc.310-788-0990 or email: [email protected].
Looking forward to hearing from you.
Stay Inspired!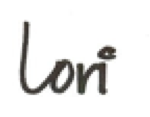 I encourage you leave questions or comments below this post, and fill out the form on the right hand side of this page to receive your free copy of my special report: "15 Money Saving Strategies When Planning Your Home Renovation"
Article by Lori Gilder, Architectural Interior Designer, Los Angeles, Ca. © 2012 Lori Gilder. Interior Makeovers Inc.