If you have never seen RuPaul's Drag Race, then you need to lock yourself in a room, sign up to Netflix and get comfy.
It's fabulous, and I am obsessed with it. For those of you who haven't seen it, it's essentially a mashup of Project Runway and America's Next Top Model...but for drag queens, obviously.
It features the beauty that is Mr RuPaul as head judge who is either looking fierce in drag...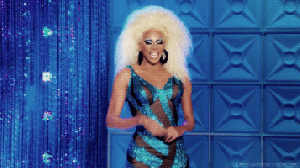 ...or seriously dapper in one of his many smart suits: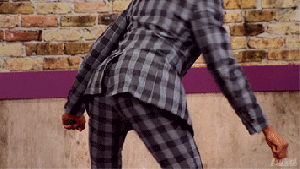 It also features the one and only Michelle Visage - my personal favourite from this years CBB: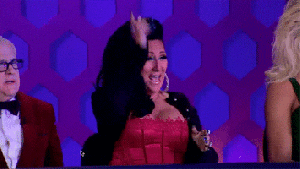 Who you can always rely on to tell it like it is...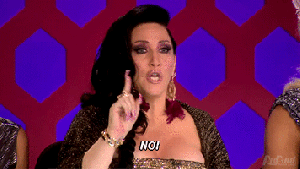 Each episode involves challenges, and then a final runway. The losing queens each week then have to lip sync for their liiiiiives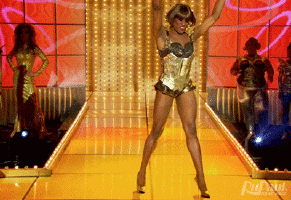 And then the losers have to sashay away :(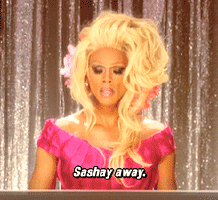 The queens themselves are amazing, of course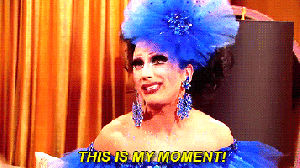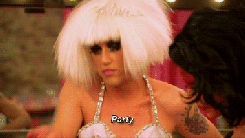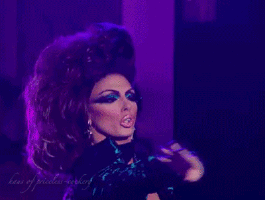 There's always a good guest judge too...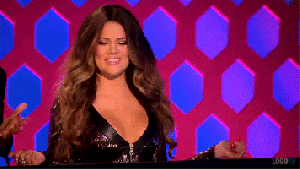 And there's plenty of shade being thrown, just to spice things up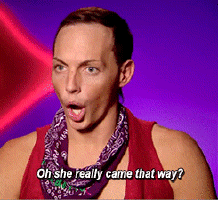 Really, how can you not love it? If you're in the UK then you can watch it Seasons 1-6 on Netflix. Season 7 is being shown in the US at the moment and technically isn't available here yet...but that's OK, cus if you haven't seen it before you've got 6 wonderful seasons to catch up on (I would start with season 6 and work backwards). I love it and I hope you will too.
I'm gonna end this post with some words of wisdom from Ru, & hope you enjoyed my GIF overload!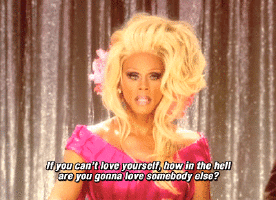 All GIFs from giphy.com