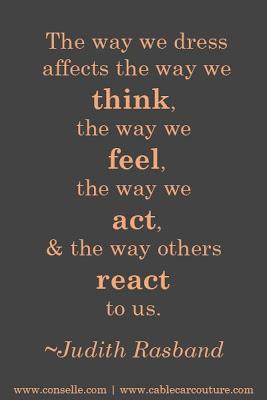 {via here}
Oh so true!  Hmmm... Let's go one step further.  What about the perfume we wear?  Your scent.
 I feel incredibly sexy every time I spritz on Jimmy Choo perfume.  Every single time.  Period.  No exceptions.  And to think Jimmy Choo was a gift from a fabulous man in my life!
What about you?  How does the way you dress make you feel?  And what does your perfume say about you?
Do tell.
Happy Friday!