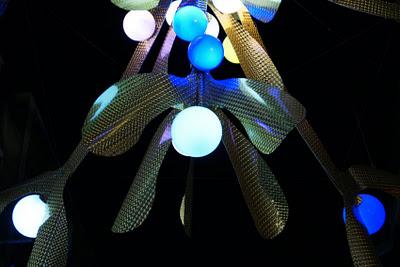 The Boxing Day tube strike is becoming a tradition, but there are plenty of others which are more enjoyable. Here's a quick round-up of some London-y festive favourites.
The Christmas lights on Oxford Street may be a Marmite advert this year, but there are plenty of more seasonal illuminations to be found. Discover them with Westminster Walking - and as a bonus, the walk starts and ends in pubs! It runs on Sunday and on Thursday 27 December. 
Westminster Walking also has other suggestions for walks over the holiday period
Christmas crackers are a London invention (in France, they make do with sweets). Confectioner Tom Smith adapted the French bon bon wrapped in paper by adding a motto, then the all-important snap; finally, he replaced the original sweet with a gift. Smith is remembered by a fountain in Finsbury Square. There's film of Edwardian cracker-making here. 
Perhaps the most challenging London Christmas quiz is the fiendish effort from London Reconnections. There are prizes, and you have until New Year's Day to work out the answers. 
Look back on the London year with the Londonist Out Loud podcast. 
Finally, last posting dates have passed but there's still time to send new year wishes with a Christmas stamp.