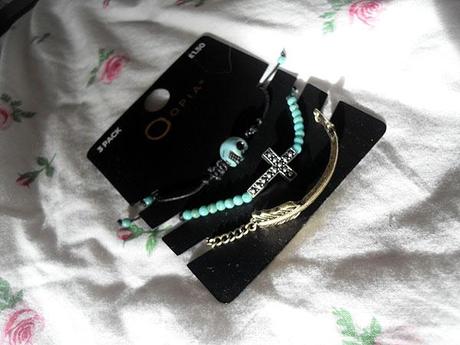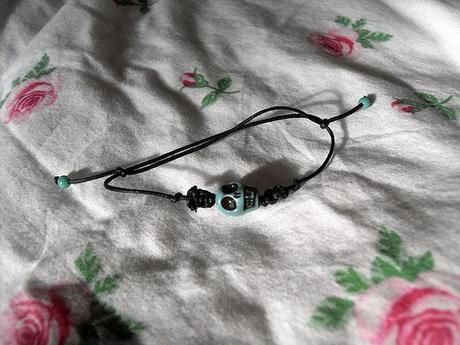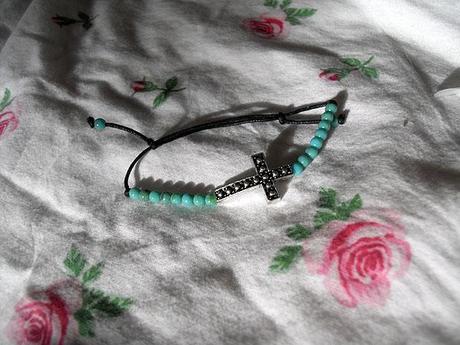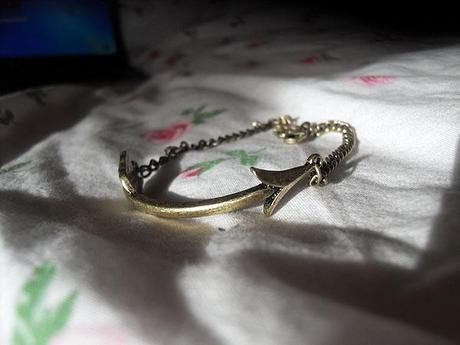 3 PACK BRACELETS  (£1.50)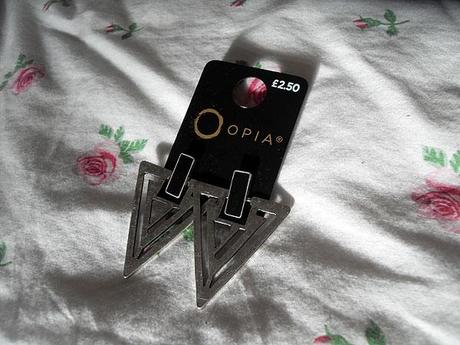 EARRINGS (£2.50)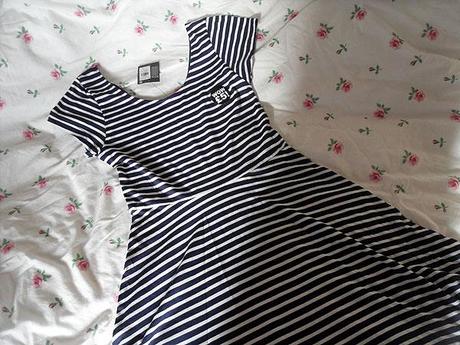 STRIPED CAP SLEEVE DRESS (£5)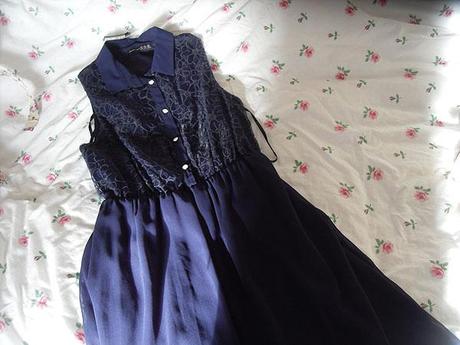 DIPPED HEM DRESS  (£7 - reduced from £14)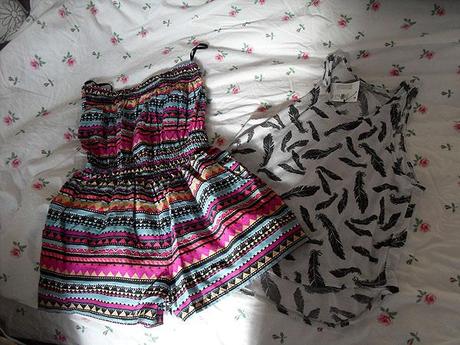 AZTEC PLAYSUIT (£5) and FEATHER PRINT VEST (£3.50)
I popped to the train station to pick up my tickets to go home next week, and decided to take a walk in the sun to the Harbourside. In the process, I somehow ended up in Primark and bought these beauties! Working in Primark has one main disadvantage - I am exposed to their clothes on a weekly basis and the turnover of new stock makes me desperate to buy things asap before they disappear. I've held back for a while, but today I managed to get my hands on some things I've had on my mental shopping list for a while. I know most bloggers make haul videos, but I thought I'd just write a post rather than bore you with my incessant rambling...
The 3 pack of bracelets are a steal at the price they're going for, and come in a range of colours and styles - it also feeds my current addiction to things with skulls on (maybe it's my fascination with the human body, who knows...) and the earrings look super awesome. I'm a sucker for big earrings and always will be!
I couldn't say no to a £5 dress, could I? The fabric actually feels really nice and it's bang on the nautical trend that seems to have reared its head again this season - teamed with red lips, it will look lovely. The navy blue dipped hem dress caught my eye as soon as it came in stock at the end of last year, so when it was put on sale, I went straight for it. It's definitely worth the money as it can be dressed up or down, and is perfect for when the sun comes out and stays out (one can have hope)
I found the playsuit amongst the swimwear and whilst it's intended as a poolside coverup, I think you could get away with wearing it out and about! It's a brilliant length (me + long body + short legs = disaster 98% of the time) and the new sizing system at Primarni will help motivate me to lose the winter bulge (gone are the days of 12-14, so now I have to get myself into a 10-12.
The vest was just a random purchase that caught my eye while I was wandering around - it has a dip hem and is really light, so will look nice on a spring day with high waisted jeans and sandals.  Everything came to less than £30, so I definitely bagged myself a bargain!