I´ve finished my little altered lace book from the previous postand wanted to show you how it turned out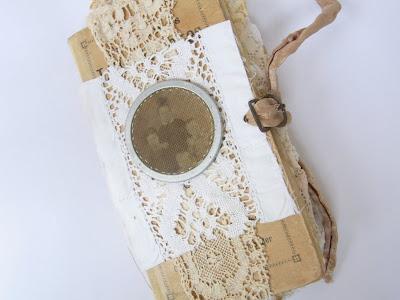 This is the front cover.On top a round metal found object with wire netting
on top of a sweet image on fabric.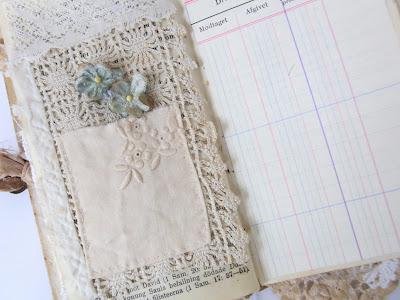 a look at some of the pages.I´ve included some paper pages for notes too.Here´s little pocket with velvet flowers.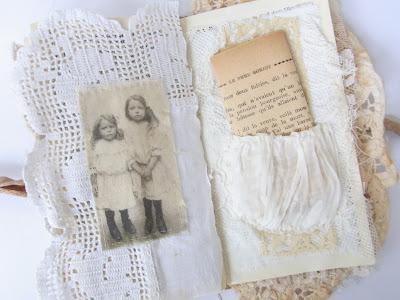 another little silk pocketand a sweet little fabric image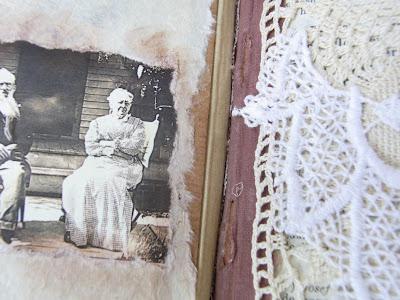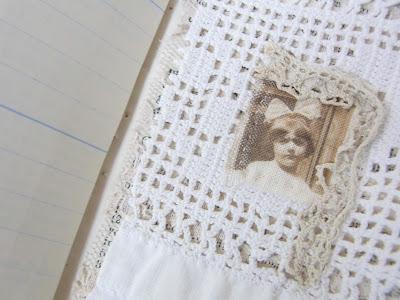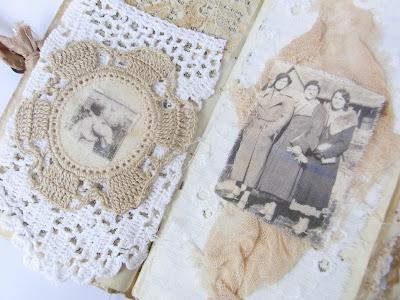 look at these precious ladiesall dressed up for a trip to town...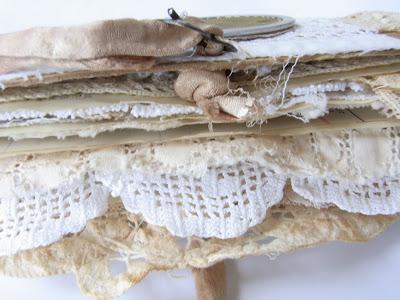 This is how the pages looks from the side.Lots of layers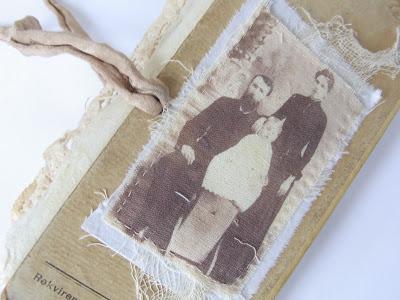 the backcover with another sweet image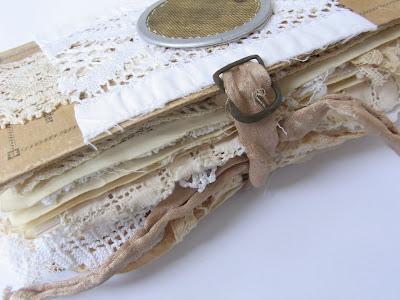 all tied with silk ribbon and a vintage buckle.
I had so much fun making thisso I just couldn´t wait to start on another little book.More about that in a later post.
This little book will be in the shoplater today.
Wishing you all a wonderful dayand a Happy Valentines too.
Tina ♥♥♥